» Zilvia.net | The Original Nissan 240SX (Silvia) and Z (Fairlady) Car Community Forums
The Original Nissan 240SX (Silvia) and Z (Fairlady) Car Community Forums

Here you will find dedicated and knowledgeable Nissan Owners, Member Rides, Photo Galleries, Blogs, Technical Articles, Marketplace, Group Buys, Reviews, Installs, Drifting, and Links.

We are collaborative group dedicated to all S13, S14, S15, Z32, Z33, Z34 chassis sport cars, Nissan's greatest.
» Recent Threads
Title, Username, & Date
Replies
Views
The garage pic thread

482

82,275

OEM Wheel Thread

407

157,936

*_*The Anti-aero...

1,540

329,926

Official Tool Thread?

63

1,458

Official old grumpy...

2,044

94,591

Wiring help

9

222

Ka24e breather hose

0

56

Concept Z Performance...

20

438

The OEM+ / S-Chassis...

169

14,061

The Sr20/Sr22vet thread

1,216

232,371
» Advertise Specials
DorkiDori S13 Type-XC Valances | PICS IN THREAD | COMING EARLY FEB
Jan 06, 2020 - 12:02 PM - by dorkidori_s13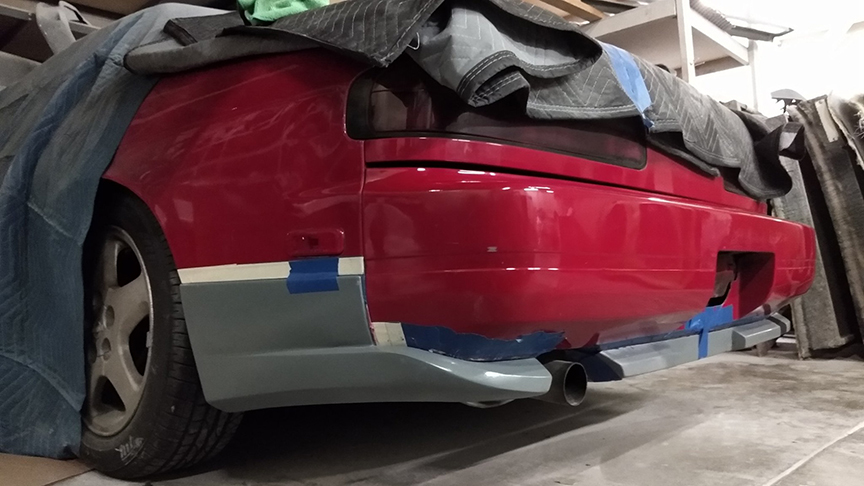 I am VERY proud to introduce what will become my DorkiDori S13 Type-XC Valances. S13 coupe guys have been asking me for years to make 180sx "Type-X" valances for their cars... I was originally going to start the project in 2018, but I ran out of time with the coupe I was using. Skip ahead... [Read More]
14 Replies | 887 Views
CHRISTMAS SALE!!!!!!!! Don't Miss Out
Dec 13, 2019 - 5:30 PM - by Extreme Dimensions
Hey Everyone,

Don't miss out on this 40% off sale. starting and ends Friday 12/20/2019 5pm.
All in stock items will get you 40% off. Get yourself a special Christmas gift. Email me or PM me for pricing inquires.

Thanks

Chris Gary
1 Reply | 522 Views
» Stats
Members: 205,816
Threads: 617,214
Posts: 6,101,147
Top Poster: Phlip (27,658)

Welcome to our newest member, BlazinAzn
» Online Users: 960
64 members and 896 guests
1993fdrx7, 240ss, 2bar_silvia, 300zxsteve, Bluejayde, brndck, Bsm_chich, cerealwars, cherryhatch, Corbic, crash n' burn, CrispKouki, da_crew10, dorkidori_s13, dreaMervaj, drftx, Driven08, Dutchmalmiss, Finelinetuning, Future240, graure, Guard1an, gzus9, Hlsilver, holemilk00, hollerjeet, IketaniS13, jars14, jbt_92, jerry_beans, JerZ, jloya, livelovesole, LOVERboy, lucas_420, mathiss14, mewantkouki, Mr Miyagi, nick_d_240sx, NOIZE.US, PoorMans180SX, RalliartRsX, RB25GUY, rgnhd, rogues13, s1421, sfbs13, shn33b, sickmade, signalpuke, silsx13, SlmdCpe, souljaseth33, sparkyS13, sr70510, srpowered240sx, super240sx7185, that_one_coupe, tnd240, Tony JDM, Twofortybris, Vicious Beaner!, Yessi3586, zainracer
Most users ever online was 5,375, 05-21-2015 at 06:47 PM.