» Stickers
Zilvia.net stickers are available for a small fee which will help with the cost for new things for the website. Please show your support and purchase a set of stickers now!
Stickers cost $5.00 SHIPPED Each
Other payment methods are available, please contact us for more info.
Color
Order
White
Silver
Black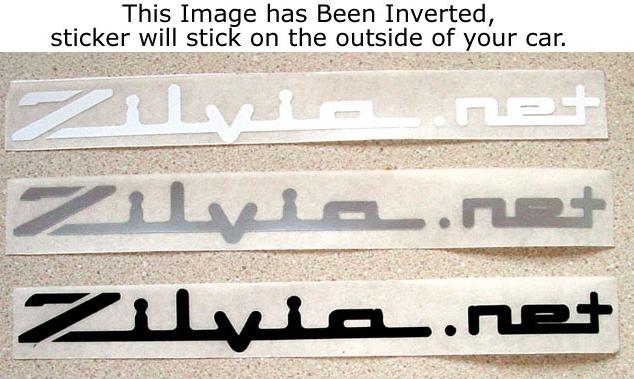 » Stats
Members: 202,773
Threads: 613,655
Posts: 6,071,520
Top Poster: Phlip (27,629)

Welcome to our newest member, aangelasusasay1054
» Online Users: 957
74 members and 883 guests
240KA, 240msh, 240sex_s14, 2_Liter_Turbo, 7o7drft240sx, 95_S14, Agamemnon, angusw, anthony s, Avayo, blue rexsti, btj_S13, C. Anderson, chato de shamrock, Corbic, crazyorigin, csanter, d.eskayes, DAZE752, dorkidori_s13, drift213, dtfdanyo, Dthomas88, e1_griego, E2EKIELR34, EnnEssEnnKAT, Falken180, FaLKoN240, famous_atticus, Gartnet, Green Arrow, h22ek, Hoffman5982, innovation, jaybeatz19, JH282, JimmBooost, jimmhatch, kandyflip445, KiDyNomiTe, Kingtal0n, Kviper52, LexSan, luie976, M [ ] T Ll R l< 49, moonlightcoupe, Nickson, nissandrifter323, nrgshakes, onefst240, panmanstan, projectsupra, QuickSpoolSR, RalliartRsX, RB25GUY, ronmcdon, rustiseuro, s13marine, s1421, sidswift1, sinistervr, smellslikecurry, snags, squirmos87, street240sx, subyracer05, taylorwallace9, Teddys14, vdubkidd, wezurii, [240sx], _mondazed
Most users ever online was 5,375, 05-21-2015 at 06:47 PM.