TOMEI ARMS Turbo kits are ready for order from Sonic Motor!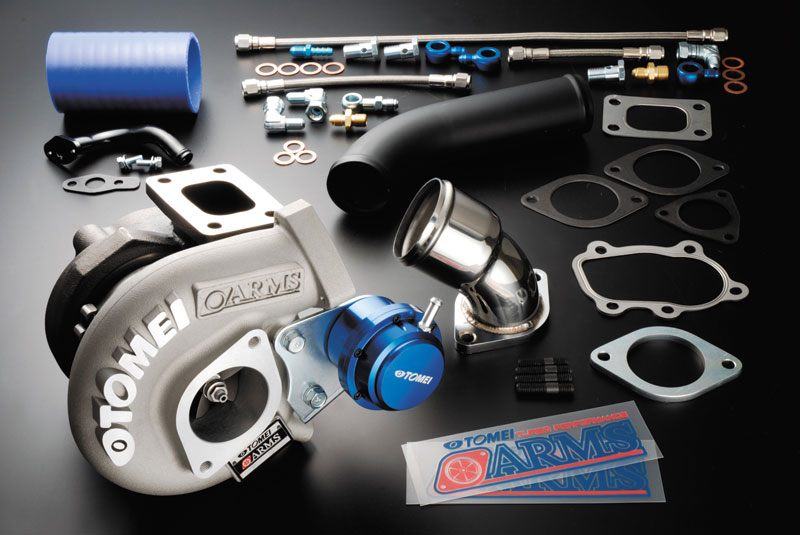 CONTACT:
Zach @ Sonic Motor
Cell: 626-214-6695
Shop: 626-363-9036 (Call)
Email:
[email protected]
The TOMEI ARMS kits are one of the highest quality turbo kits (THAT ARE DIRECT Bolt-On) that you can get! 1 YEAR WARRANTY COMES WITH!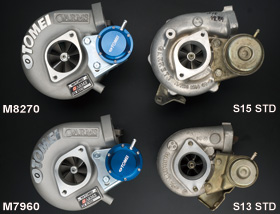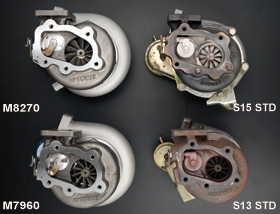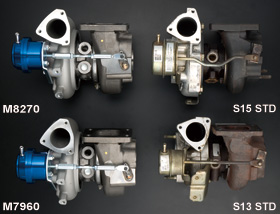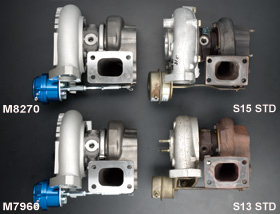 There are two levels to these kits - One focused on POWER, and one focused on RESPONSE.
M7960 TURBINE KIT
This model is designed for low to mid range torque characteristics. The response is immediate with the light use of the throttle. Max boost is achieved at 4000 RPM. Best suited for street tuned cars and weekend track machines. Great for drifting, and grip race applications, with the best driving characteristics.
MSRP: $1,390.00 (USD)
ZILVIA PRICE: Too low to post - Please PM!
M8270 TURBINE KIT
This model is designed for high power at high RPM. With full boost on the bench test at 4,500 RPM and will maintain it all the way to high RPM without dropping. This will best suit the dedicated track cars that need best power at high RPM.
MSRP: $1,390.00 (USD)
ZILVIA PRICE: Too low to post - Please PM!
TOMEI EXPREME Turbo MANIFOLDS
"Our EXPREME exhaust manifold is now available for SR20 owners who want a performance upgraded from the genuine exhaust manifold. With our product you can retain the genuine setup and no special modifications are needed to fit the standard turbo. With the SR20DET the exhaust manifold was designed to be close from the exhaust port to the turbine. With the comparison test of our isometric prototype & the factory genuine manifold which also utilizes the same layout, it shows that ours has succeeded in delivering an overall improved performance in both torque and power increase in areas like in the higher RPM range in which you were not able to utilize before."