Not sure what brand these are, but a skyline owner gave these to me awhile back from another forum. I was going to use them in my Rb'd 240z, but I ended up going single turbo instead. Anywase, looking to get rid of these. They are brand new, and have never been used or mounted.
SHIPPING IS NOT INCLUDED, but will ship.
RB Twin Headers - $160 obo
RB Dump Tubes - $120 obo
or
BOTH RB Headers & Dump Tubes - $220 obo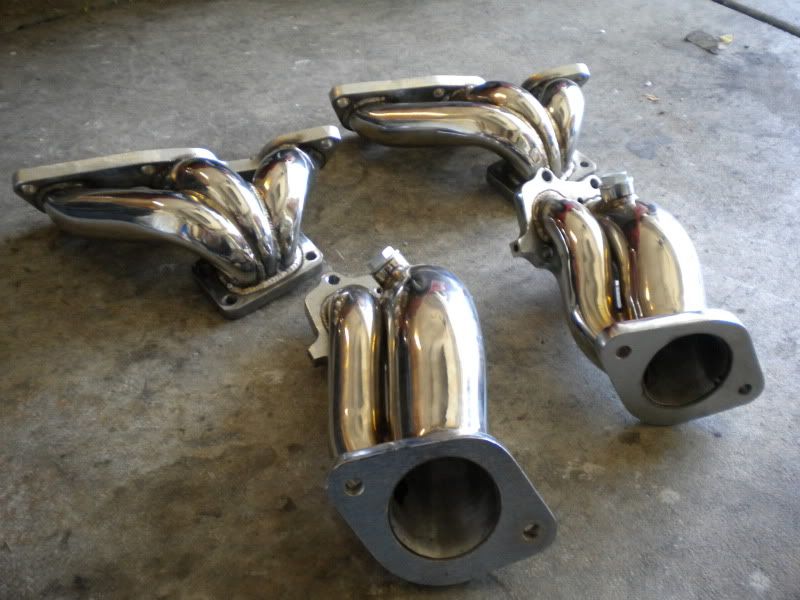 Shoot me a PM for a faster response or if you have any questions.
Thanks