Like the title says, it's been quite some time since I've been on the forums. I've had a few S-Chassis since I've joined. Nothing comparable to my old 1990 coupe I used to own, until now (which I will get to that in later). Anyways, rust bucket after rust bucket since... I ended up trading my clean S13 coupe for an S14 which ultimately was the worst decision of my ENTIRE life. At the time I wanted the S14 because it had an unfinished KA-T (which I later parted out the turbo stuff, and a bunch of other goodies including full suspension. I ended falling under hard times financially and ended up selling it for next to nothing. The S14 went to one of my dearest friends and he ultimately right hand drive swapped it, having a tube front done, dropped in an RB25, got rid of the RB25, and then dropped in a 1JZ. I was told that my S13 has ended up in St. Louis or somewhere. I'd love to track down the owner to see the progress on my old car. Hopefully it hasn't been raped and smashed into a wall, if anybody knows the current owner, send them my way!
My old 90 coupe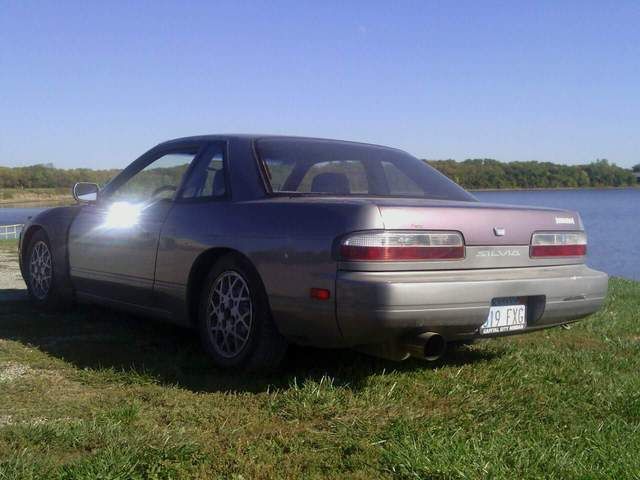 My old S14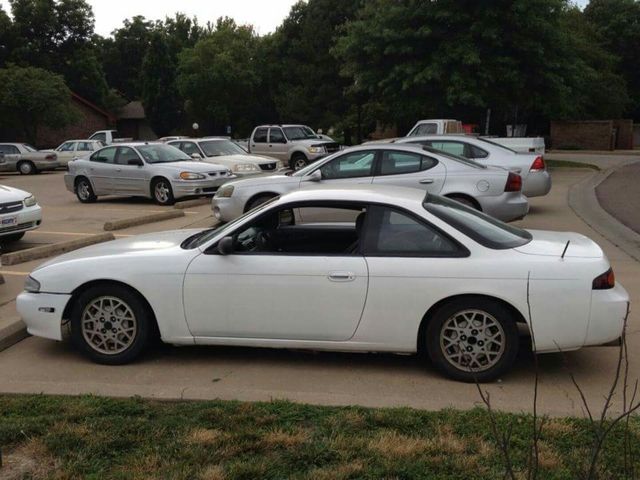 After my buddy purchased my S14 (Yes, that's the same car)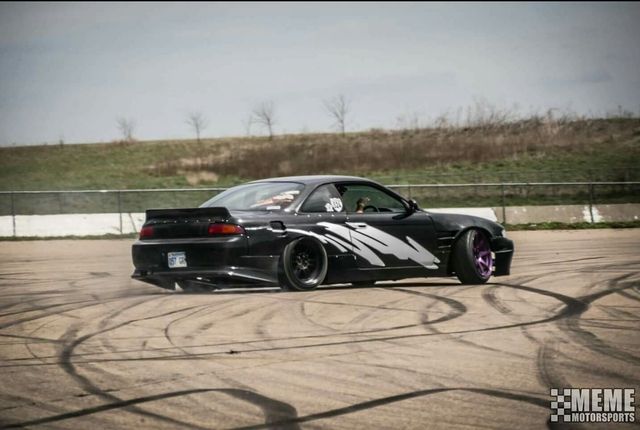 The next S-Chassis I picked up was a gray 1993 hatch last year. I purchased it from a young lad for $450 bucks as a rolling shell with plans of quickly dropping a dual cam back into and ripping it around as a missile. Ultimately, the car is/was beyond salvageable due to rust. The driver's side frame rail went to shit, a rust hole on the driver's side floor board, rocker panels showing signs of rust holes, and then the driver's side rear wheel well is separating. So that's that car, (which I currently still own) is soon to be my new hatchback's donor. Luckily I went and bought an s14 dual cam for the gray car, and when I bought the gray car the suspension was virtually upgraded all the way (coilovers, LCAs, etc).
The ugly rusty bishhhh, she doesn't look bad in that pic.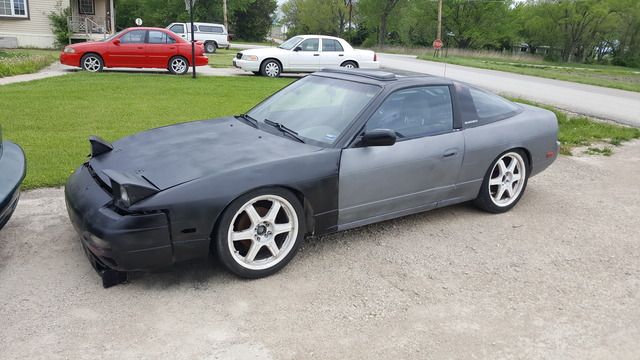 The new car which I picked up this week is a 1990 Cherry Red Pearl hatch, (which I am assuming is the right color code) is completely stock, and as virgin as you can ever find. Still has the original single cam and automatic, original mint condition interior, oh, and also the original owner's manual (which I am supper giddy about!
)
Excuse this picture. This is the only day pic I have taken, spent most of the day into the evening cleaning up the red car because some doucher in a big truck splashed mud ALL over the car and the previous owner's little pick up. I will be uploading more pics tomorrow!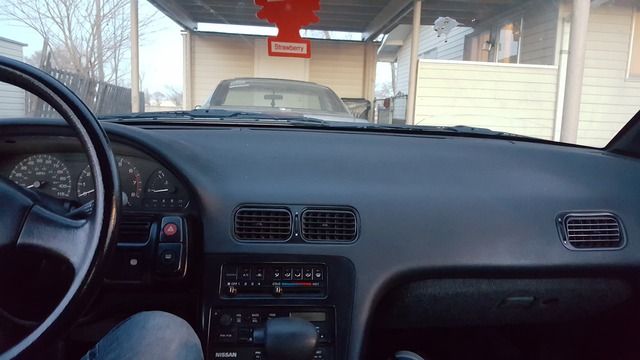 The plan now is to swap over everything from the gray car onto the red car. Dual cam/5 speed swap, suspension swapped over, welded diff, wheels & tires (once I get the 18" tires replaced), and then aero. As for aero I've already started sourcing down stuff. I picked up a nice pair of 40mm vented front fenders (I think they're Origin, correct me if I am wrong) that were originally going to be for the gray car, but now since the red hatch is here, it's all going to the sexxxy bish.
Future modifications include getting the rest of my aero and 50+mm over fenders, dropping my LS6 into the car (once I find a decent T56), one piece driveshaft, Kaaz 2-way, CTSV brakes, steering angle kit (haven't decided who I want to go through), Work CR Kais, tube front, and roll cage... Once the time comes...
40mm fender mock up!
If it wasn't for NFS Payback or stuner.net I probably wouldn't have a direction yet! LOL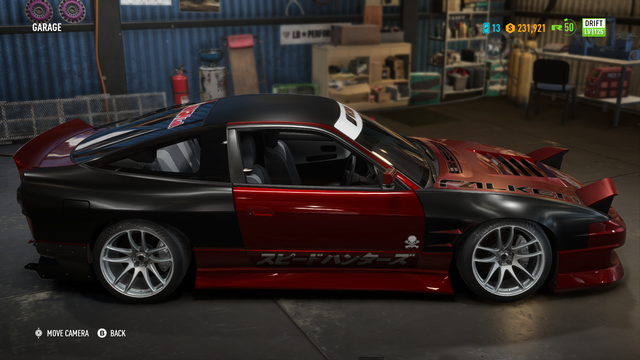 So anyways, I want to make a big shout out to everyone associated with the KC Drift Community. You all have made a HUGE impact on my life and I am so thankful to know each and every one of you guys/gals. If it wasn't for 240s, I wouldn't have met and made such amazing friends along the way. I'd probably be driving some lame ass 'murican car or some shit! BUT, I am back into another S-Chassis again! Here's to KC Drift community, and to the awesome year ahead of us!!! Can't wait to be out there you guys!!! Cheers!