SHIPPING:
At buyers expense
CONTACT INFORMATION - [email protected] or via PM.
LOCATION:
Los Angeles, CA
PAYMENT OPTIONS:
Cash, Paypal
2005 350z Roadster Part Out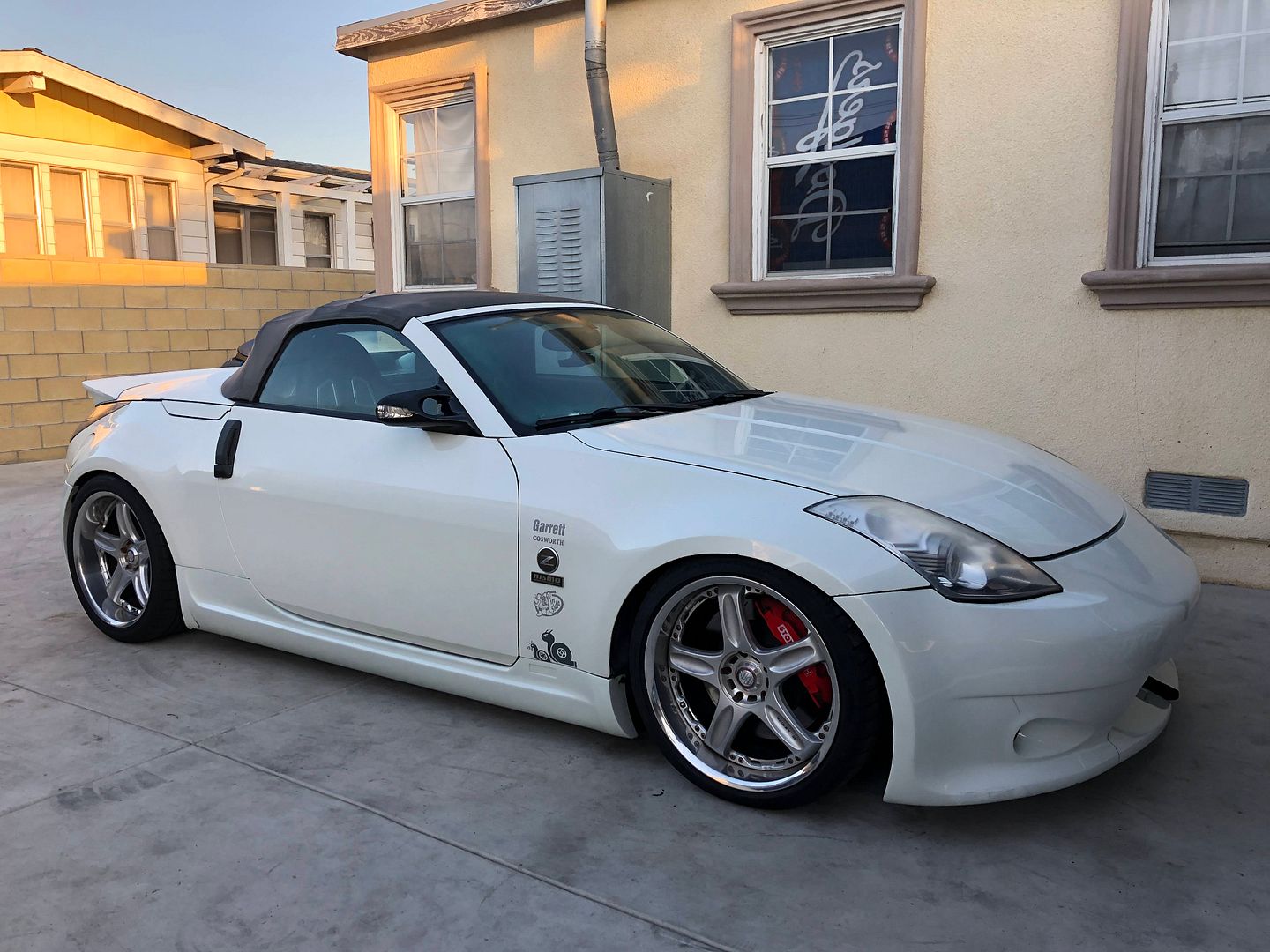 Chassis is available for $2500. Will not include drivetrain, no aftermarket suspension components, brakes, seats, and misc interior panels.
Cosworth 8:8:1 VQ35DE built longblock with APS Extreme Twin Turbo Kit
Price - $15,000
I do have receipts totaling over $25,000 on this particular build. Motor is low mileage and has zero mechanical issues. All work was performed by Corner3 Motorsports in Laguna Hills.
Motor will be pulled in the next few days. Detailed pictures will be available immediately after.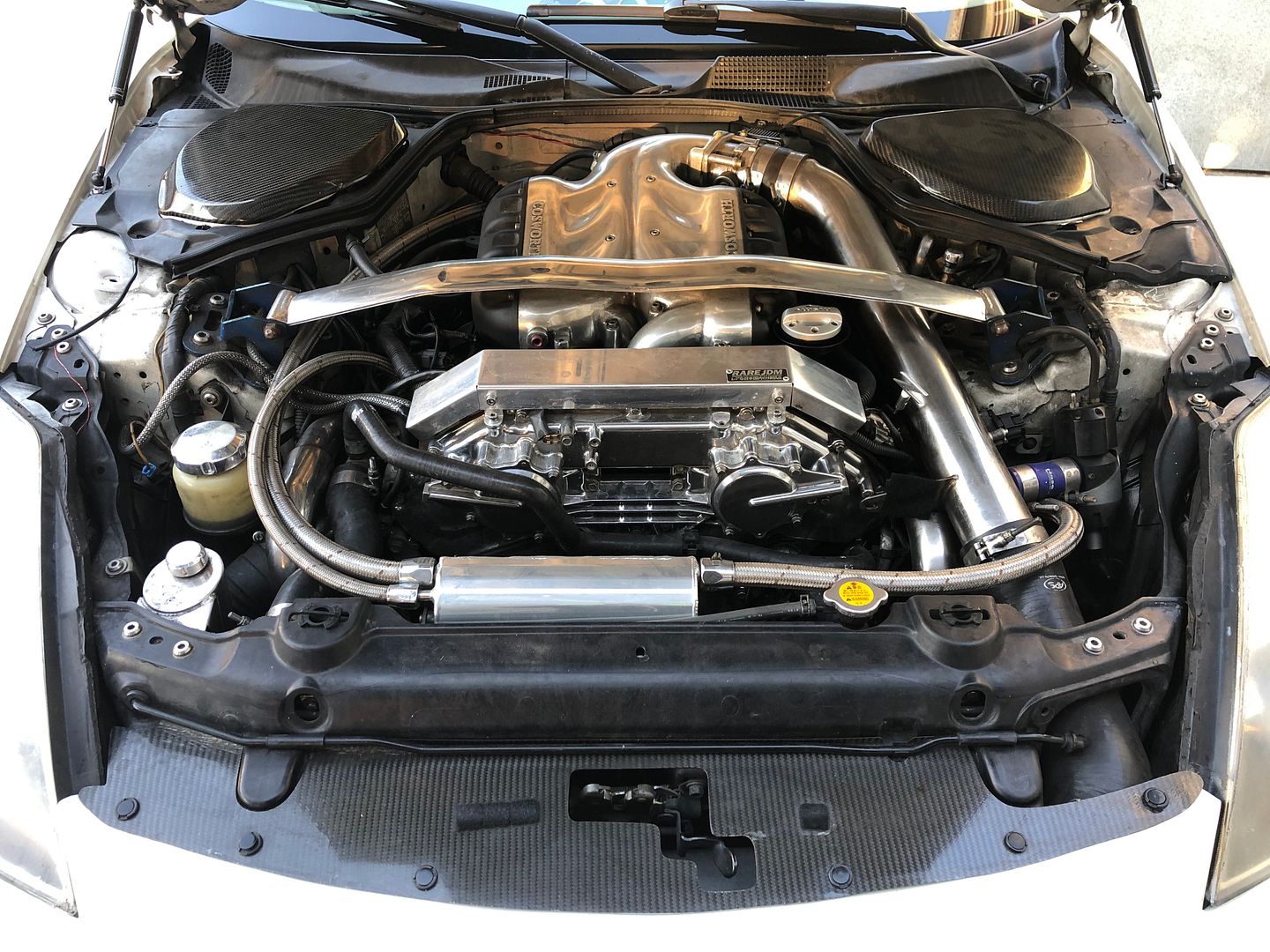 Sparco Milano Prestige Seats with Planted seat rails
- Seats are in fair shape for their age. Some wear on the driver's side bolster and minor scuffs/scratches from being in a daily driver.
The driver's side rear has marks from resting up against an amplifier, but isn't noticeable once installed.
Price - $1500/FIRM.
Seeing online retail price around $1800/each without rails.
Nismo F/R Swaybars with SPL Endlinks
- Online retail of about $5-600 for the swaybars alone and $350~ for the end links.
Price - $500/set
GT Spec Front Strut bar with F/R Lower tie bars
Price - $200
SPL Rear Camber Arms
- Bearings do have play and strongly recommend replacing them. The arms themselves are in good shape with no stripped threads.
Price - $125
APS Dual 3" High Output Exhaust
- $1245 retail. Great quality and excellent fitment. Could use a quick polish. One of the canisters does have a minor dent, but it isn't noticeable once installed.
Price - $800
Continental ExtremeContact Sport 275/30/19 pair

Continental ContiSportContact 3 295/30/19 pair
Both pairs have between 8-9/32nds tread remaining.
No patches, leaks, or issues. Just sold the Volk wheels these were on and now have no use for the tires.
Retail at approximately $250~/each.
Price - $400/all four tires.