Presents:
JDM to USDM License Plate Adapters
JDM to USDM License Plate Adapters
This adapter kit allows US license plates to simply bolt up to imported Japanese cars. It's constructed entirely from stainless steel and features a dual mounting bolt pattern that either allows for a hidden install or one that has easy access to the mounting bolts. For hidden mounting, washers are provided to space the plate out even with the low profile bolt heads for a flush mount. Without it the license plate has to be either bolted on with one bolt or drilled to accommodate the different bolt pattern. With more JDM cars coming in under the 25 year rule this adapter offers a solution that will last for years to come.
One kit includes: 1 stainless adapter plate, 2 zinc plated nylon locking nuts, 2 stainless Allen bolts, & 4 stainless washers

Select 2 Kits from the drop down menu on our site for free shipping on the second plate.

Price: $19.99 for one or $39.98 for two + shipping & tax if applicable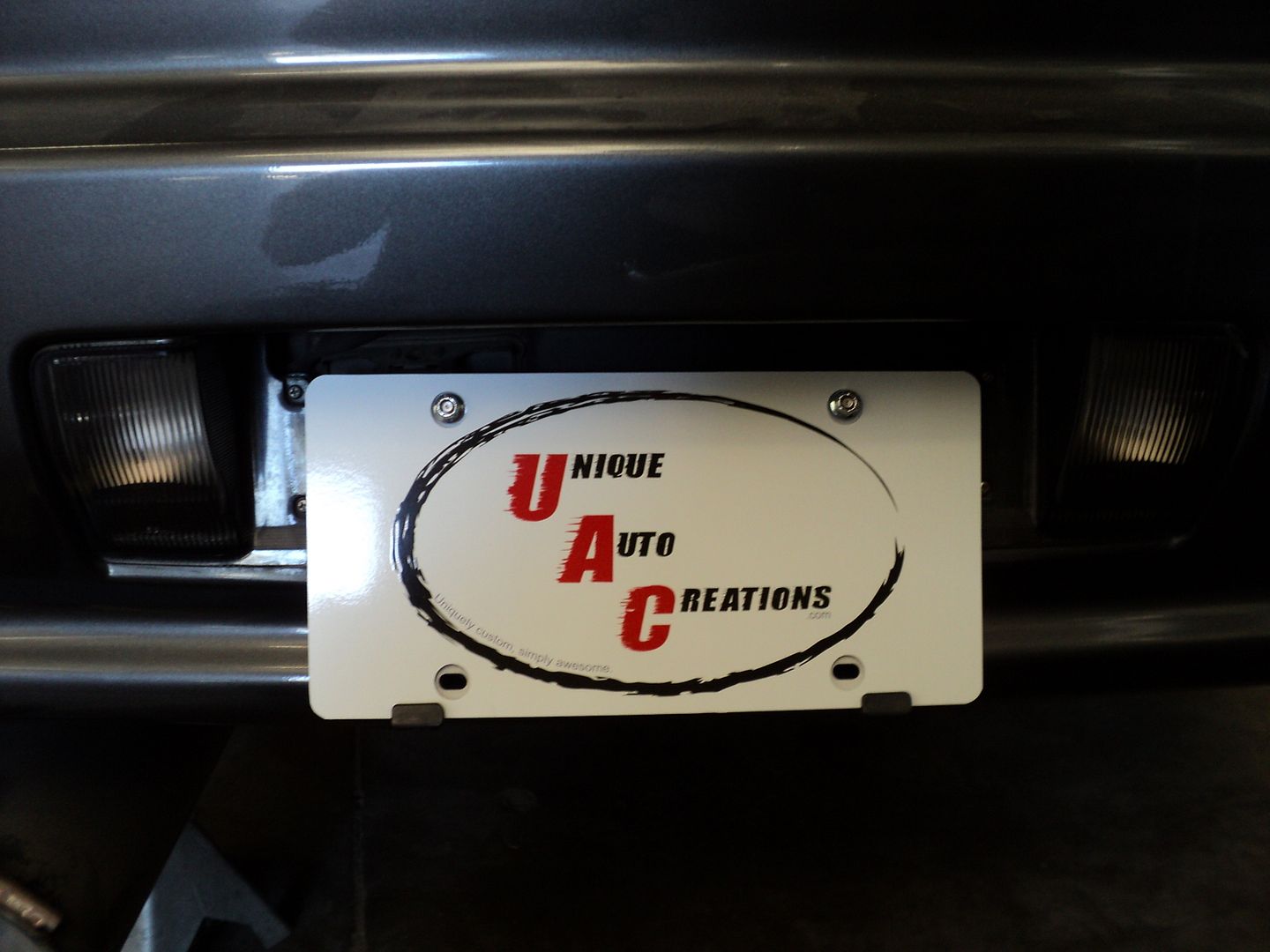 For Orders please purchase through our site
www.UniqueAutoCreations.com
We accept Paypal and most major credit cards. This is really helpful for keeping track of orders, but if you would prefer an old fashioned invoice I can do that too. Just PM me with your paypal info and whether or not you are a Texas resident.
International Buyers
, please contact me for an Invoice with the correct shipping charges. Thanks!
PM's welcome! I'll do my best to take care of your questions and orders in a timely manner.
Don't forget to check out our site for other cool S-Chassis parts too:
www.UniqueAutoCreations.com