Just picked this up about a month ago but seeing if I can get back into a 240sx instead before I dump a bunch of money into this.
1998 Lexus LS400 with 280k miles on great body and 170k miles on the strong 1UZ VVTi engine.
$3200obo on 20" wheels
$3000obo on stocks and good tires
Good:
-Clean title in hand
-Car spent most of its life in Virginia, owned by an older lady
-No rust underneath the car
-Body is in good condition, has typical dings and scratches.
-Mint interior, every single option and electrical control works perfect.
-Runs and drives great. Engine pulls hard. Drive it probably 200 miles a week.
-No check engine light
-Engine had water pump, timing belt replaced when it was put in.
-Megan Coilovers (low mileage)
-all LED lights up front
-new Tie Rods
-new brake pads all around
-new o2 sensor
-very recent oil change
-newer tires
-newer battery
-resonators deleted
Bad:
-light power steering leak ($120 line to fix)
-paint has seen better days
-rust bubbles on the fender lips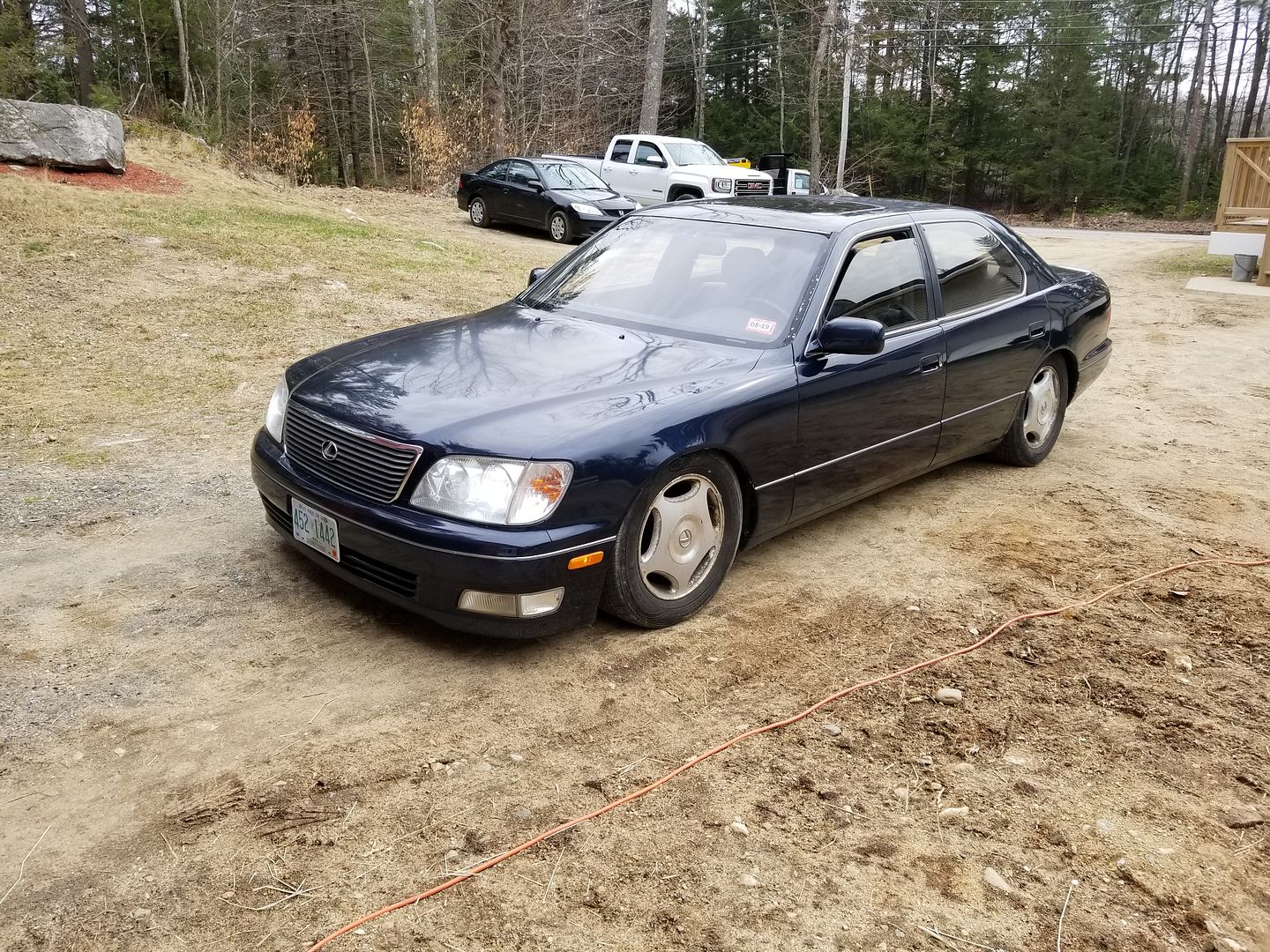 URL=http://s55.photobucket.com/user/ZackC94/media/Mobile%20Uploads/20190414_162546_zpsrw3g73au.jpg.html]
[/URL]