» Zilvia.net | The Original Nissan 240SX (Silvia) and Z (Fairlady) Car Community Forums
The Original Nissan 240SX (Silvia) and Z (Fairlady) Car Community Forums

Here you will find dedicated and knowledgeable Nissan Owners, Member Rides, Photo Galleries, Blogs, Technical Articles, Marketplace, Group Buys, Reviews, Installs, Drifting, and Links.

We are collaborative group dedicated to all S13, S14, S15, Z32, Z33, Z34 chassis sport cars, Nissan's greatest.
» Recent Threads
Title, Username, & Date
Replies
Views
Concept Z Performance...

4

70

The everything cd009...

813

180,660

Changing language on...

0

42

Premium membership...

34

1,760

CA: SoCal SR Tuning Shops

7

233

Mid engine 240sx?

15

391

Official old grumpy...

2,030

93,851

Maximum TIRE(Rubber)...

3,841

1,682,103

Paint restoration

10

393

The Sr20/Sr22vet thread

1,208

231,937
» Advertise Specials
DorkiDori S13 Type-XC Valances | PICS IN THREAD | COMING EARLY FEB
Jan 06, 2020 - 12:02 PM - by dorkidori_s13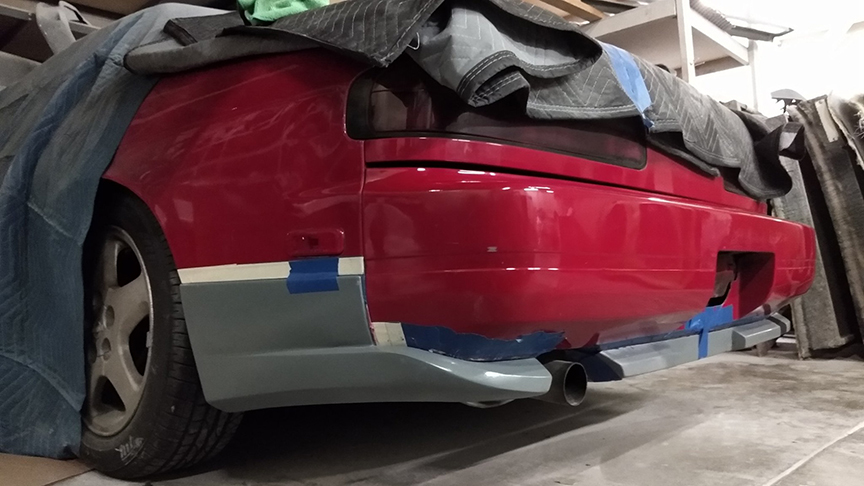 I am VERY proud to introduce what will become my DorkiDori S13 Type-XC Valances. S13 coupe guys have been asking me for years to make 180sx "Type-X" valances for their cars... I was originally going to start the project in 2018, but I ran out of time with the coupe I was using. Skip ahead... [Read More]
14 Replies | 791 Views
CHRISTMAS SALE!!!!!!!! Don't Miss Out
Dec 13, 2019 - 5:30 PM - by Extreme Dimensions
Hey Everyone,

Don't miss out on this 40% off sale. starting and ends Friday 12/20/2019 5pm.
All in stock items will get you 40% off. Get yourself a special Christmas gift. Email me or PM me for pricing inquires.

Thanks

Chris Gary
1 Reply | 508 Views
» Stats
Members: 205,791
Threads: 617,169
Posts: 6,100,813
Top Poster: Phlip (27,658)

Welcome to our newest member, Superwhites13
» Online Users: 1,456
60 members and 1,396 guests
1Day, 240boi115, 98koukiwhite, abaron13, ALLABOUTDAZ, andisan, Blackmassive2669, BlackZenkiS14, chaosli, Chewi303, cjturbos14, CrispKouki, dead240, DevilZ, dhsil80, dorkidori_s13, doukikouki, drftx, Eddiemac, EF_jaycee, EnergeticPhenom, jimmhatch, joaquin714, Jo_Galezo, juanr, k20af00l, Kriskouki, Krusty_s13, LOVERboy, mijo516, mode1ne, n240sx, Nessaholiclover1, Nojuh, pandamonium, Powered by Jay, Po_31, projectsupra, Puggirps13, rellik27, rob22, ronmcdon, S14GORDO, samgray32596, SE-Rawkus, spooled240, street240sx, Suburban Bum, super.trick, surly, TakumiFuji01, The High & Mighty, tonez, Vicious Beaner!, vipervenom, WERDdabuilder, youngfab59, Z32tt40r, zainracer, Zip
Most users ever online was 5,375, 05-21-2015 at 06:47 PM.