Hi Guys-
I have a set of SR racing wheels.
These are:
18x9+24
18x10 +22
They have tires on them, the fronts have BAD camber wear, and I would not drive on them.
The rears have some 245/40/18 off brand tires that have about 60% tread left.
I will dismount all of the tires for sale, or you can take them with the rears and fronts for 40 dollars more.
They are refinished Mag Blue.
They have light curb rash but the person I bought them from had it pc'd over so you cant really tell unless you are really close.
Right now the rear wheels are on my car, and have been plasti-dipped. I can peel it off if you want them Mag Blue or can plasti dip the front 2 to match. Up to you. I took close up pics that you can see prior to PDing them so you will be comfortable.
These would make a great budget dd set up or great drift spares.
450 Or trade for stockers (350z 18s) with tires plus 100. I will work with you a little, shoot me offers.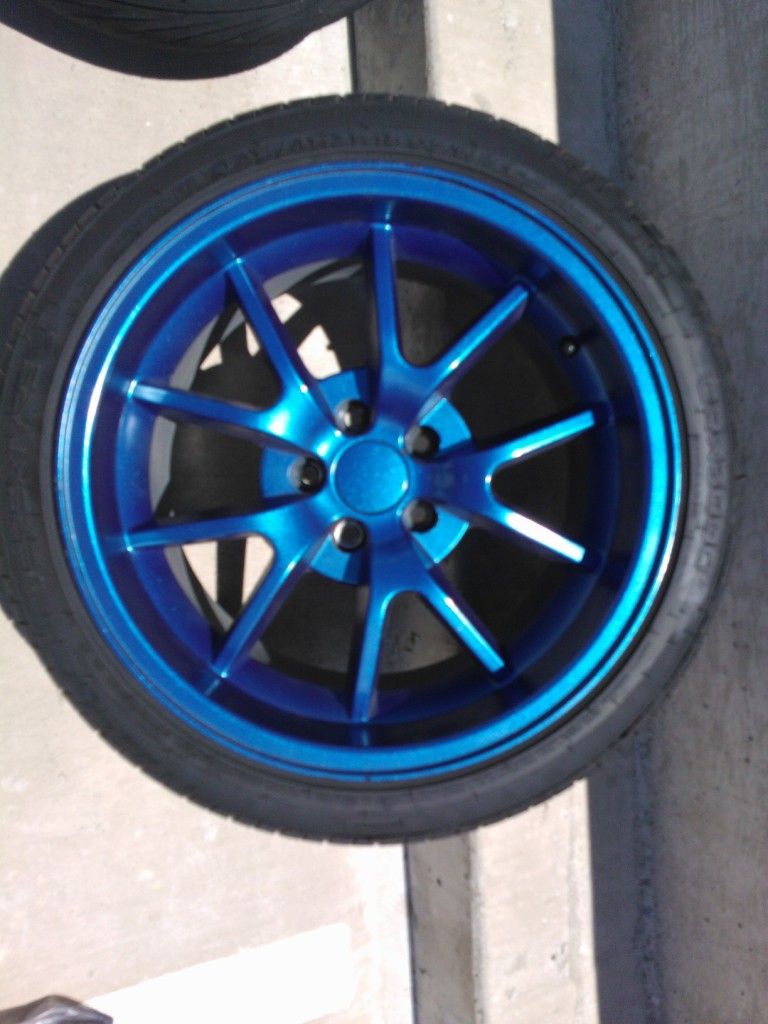 TEXT ONLY 972 693 1491 or pm me here.