Hey guys-
I have my enkei PF01 wheels for sale.
They have tires mounted, but they are not that great... I use these as my drift wheels, but they dont get abused as much as most would.
They dont have any curb rash, but they have had 3 sets of tires mounted on them so there are a few mounting marks when you are up close. These are really nice wheels, just want to be upfront as they are used.
They are 18x10.5+15 matte black
Fronts have 265/35/18 conti's with about 55% tread left
Rears have 275/40/18 with about 30% tread left.
Local pickup can have wheels and tires for 1200
I will dismount and ship wheels for 1200+buyer pays shipping (Ill split the PP fee with you though)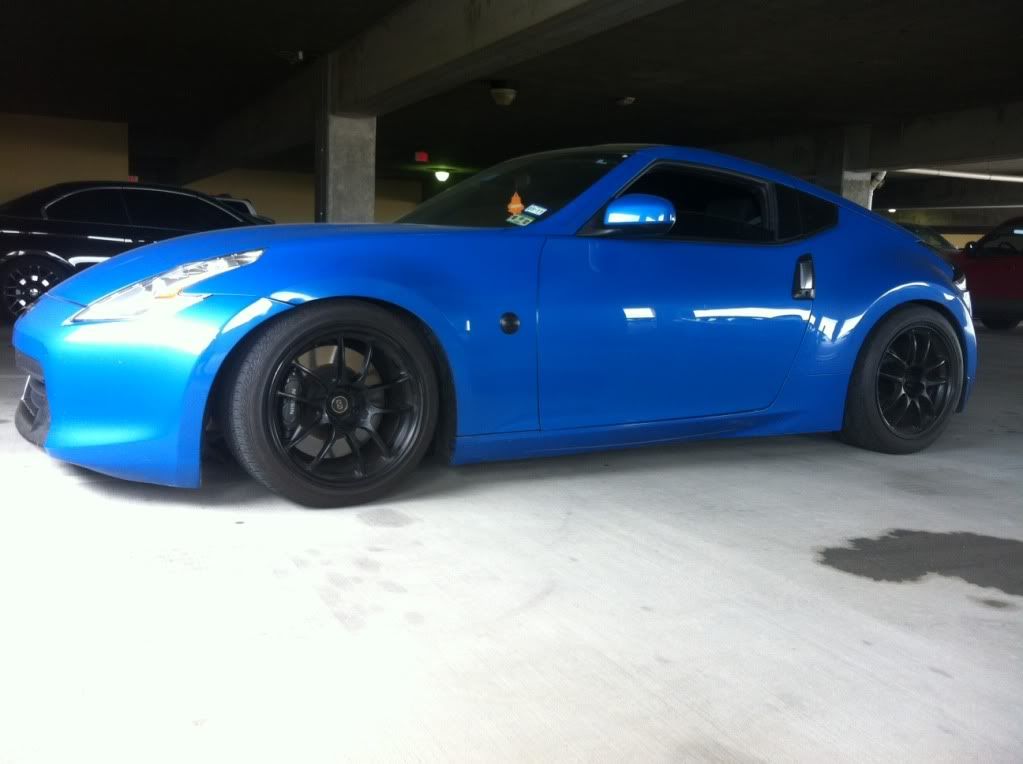 Throw me some offers.
I am looking for 19s with or without tires. must have good offsets.