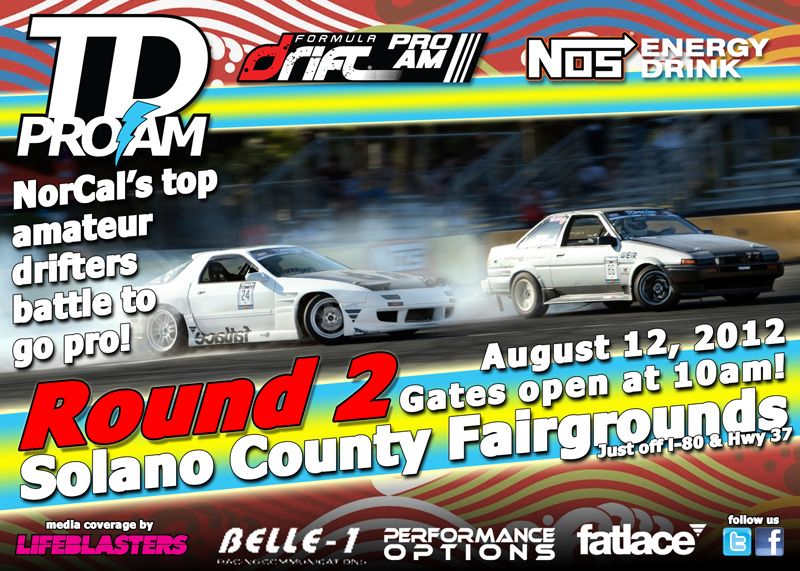 Registration is now open at
ThunderDrift.com ~ THE NorCal Driftspot » Register
Gates open to drivers at 8:00am, with a mandatory drivers meeting at 9:30am.
Gates open to the public, and the competition begins at 2:00pm! Spectators are $10 at the gate. Please tell all your friends!
Judges for the 2012 TD ProAm series are as follows:
Luke Lonberger - Returning TD ProAm judge, and 2nd-year Formula DRIFT Pro Driver
Julian Jacobs - Rookie Formula DRIFT Pro Driver
Jason Bostrom - 2011 TD ProAm Champion, and Rookie Formula DRIFT Pro Driver
ThunderDrift.com ~ THE NorCal Driftspot
for more information. If you have any questions, feel free to ask them here, or contact directly - 530.559.2554 ~
info@thunderdrift.com
Hope to see you all out there!