Hey guys, Up for sale is my Blitz 01.
A truely rare JDM wheel!
BBK friendly!
I got these a few months ago from ayuaddict here
Here is the thread:
http://zilvia.net/f/wheels-tires/473...blitz-01s.html
No chips or crub rashes on the outter barrels, still looks like newly refinished!
As Yuta stated in his thread they did have cracks in 2 of the inner barrels and have been repaired by Wheelflip.
Not the prettiest repair but it's on the inner barrel so not noticable at all.
They also will come with 225 and 235/40/18 tires
Specs:
They are 18x9 +23 all around which are the most aggressive size 01s came in.
The bolt pattern is 5x114.3.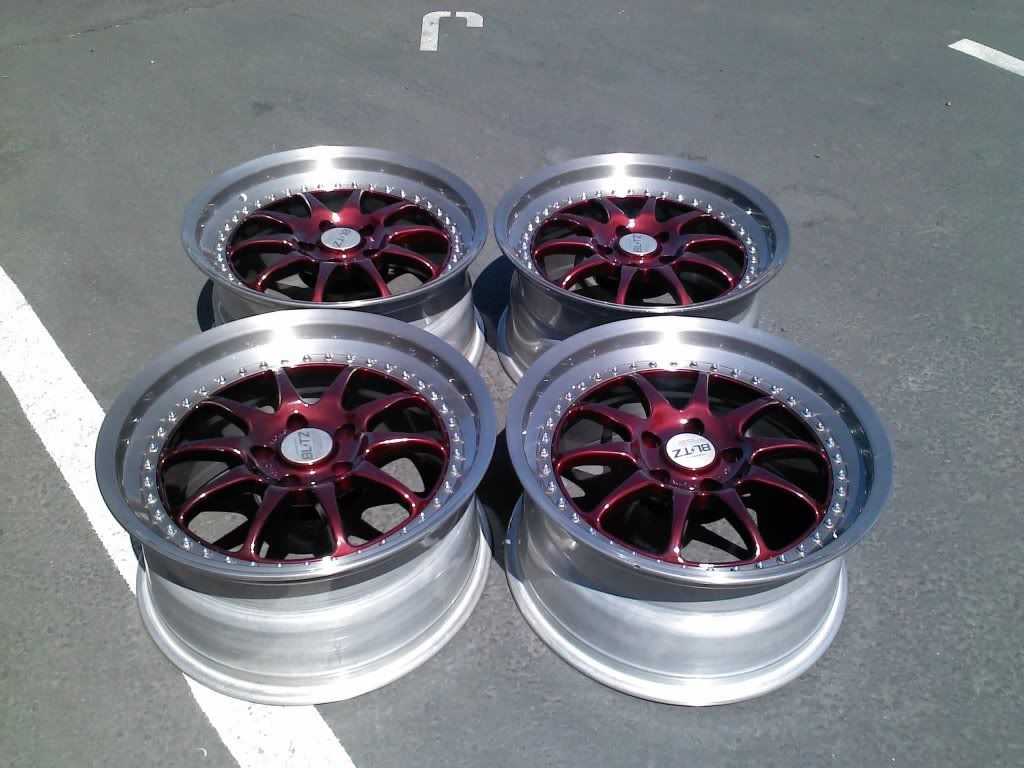 I'll take a few more detailed pictures tonight of the tires and rims.
SO here is the deal, I will trade if you have a set of the rare Work Equip 01 in 18's or misters in 17 or 18's.
If you have something else feel free to offer but I'm only looking for 17 and 18 inch rims and No Knock offs!!!!!!!!.
I need rims before I can start on my bodywork.
Cash price is gonna start at $1900 OBO but now I included tires!
Please feel free to contact me here or through my cell.
Text is the best, please include that you are from Zilvia.
Local pick up only please and I do except credit cards through my Square reader!
Will consider shipping if no local trades are found.
Jeremy
#626-429-6889
Located in San Gabriel, CA 91776
__________________