I have a pair of skyline gts-t seats that i
desperately
need to sell!
These seats are very comfortable and in almost perfect condition!
Each seat has an oreo sized wear hole on the back of the outer bolster from rubbing on a roll cage bolt. Other than that these seats are mint!
Its rumored you can only get 3 bolts into the brakets, this is true, however I have already drilled out the 4th hole to allow you to use a larger washer to secure the 4th corner.
Asking price is: $125 bucks!
(If you are local, sw WA or nw OR ill take off 10 dollars if you have a stock passenger seat to include in the deal.) If you are not local, I will ship at buyers expense.
If you are interested, please post, or PM me. Im new to this forum but these seats, and myself are 100% legit.
Here are the pictures:
Both of them in my car: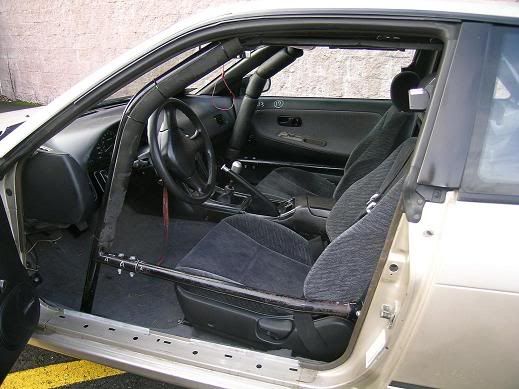 Passenger
side
seat:
drivers
side
seat
Holes on both seats are this size