Presents:
S13 Big Angle Speaker Plates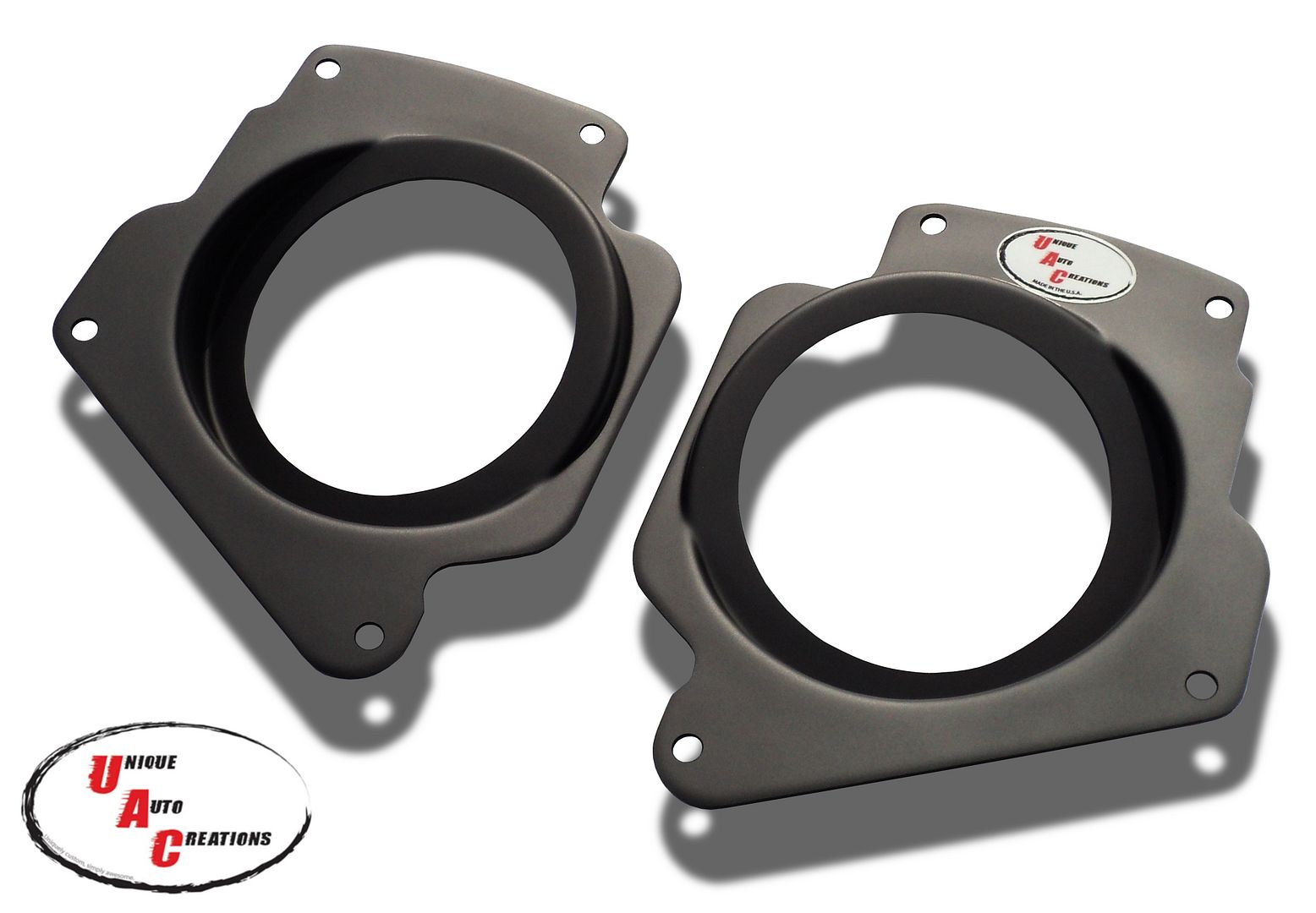 Big Angle Speaker Plates
UAC's BA Speaker Adapters replace the existing factory Nissan ones allowing for a 6.5" round speaker to mount in the doors instead of the stock 4x6"ones. Other kits out there offer a flat plate to mount the speaker on, which results in having the mids and highs aimed at the foot well. Our plates are superior because they aim the new speakers up as close to the factory angle as possible resulting in improved sound quality. Fits behind the stock grills and door panels. Plates mount to doors using factory bolts and speakers mount with included hardware. Accepts 6.5" round speakers that require a 5 1/16" cutout or less, but they should be test fitted with the window rolled all the way down before bolting them in. The distance between the magnet and the glass determines the maximum depth/magnet diameter of the speaker.
Kit includes: one left plate, one right plate, stainless screws, capture nuts, and one drill bit. Speakers NOT included
Installation is straightforward and comes with a detailed easy to follow install guide.
Fits 89-94 240sx, Silvia, 180sx, and all S13 models
Price: $74.99 + shipping & tax if applicable.
Click here for the
Install Guide
Click here for the
Speaker Selection Guide
FYI S14's already have 6.5" door speakers.
These will not fit R32's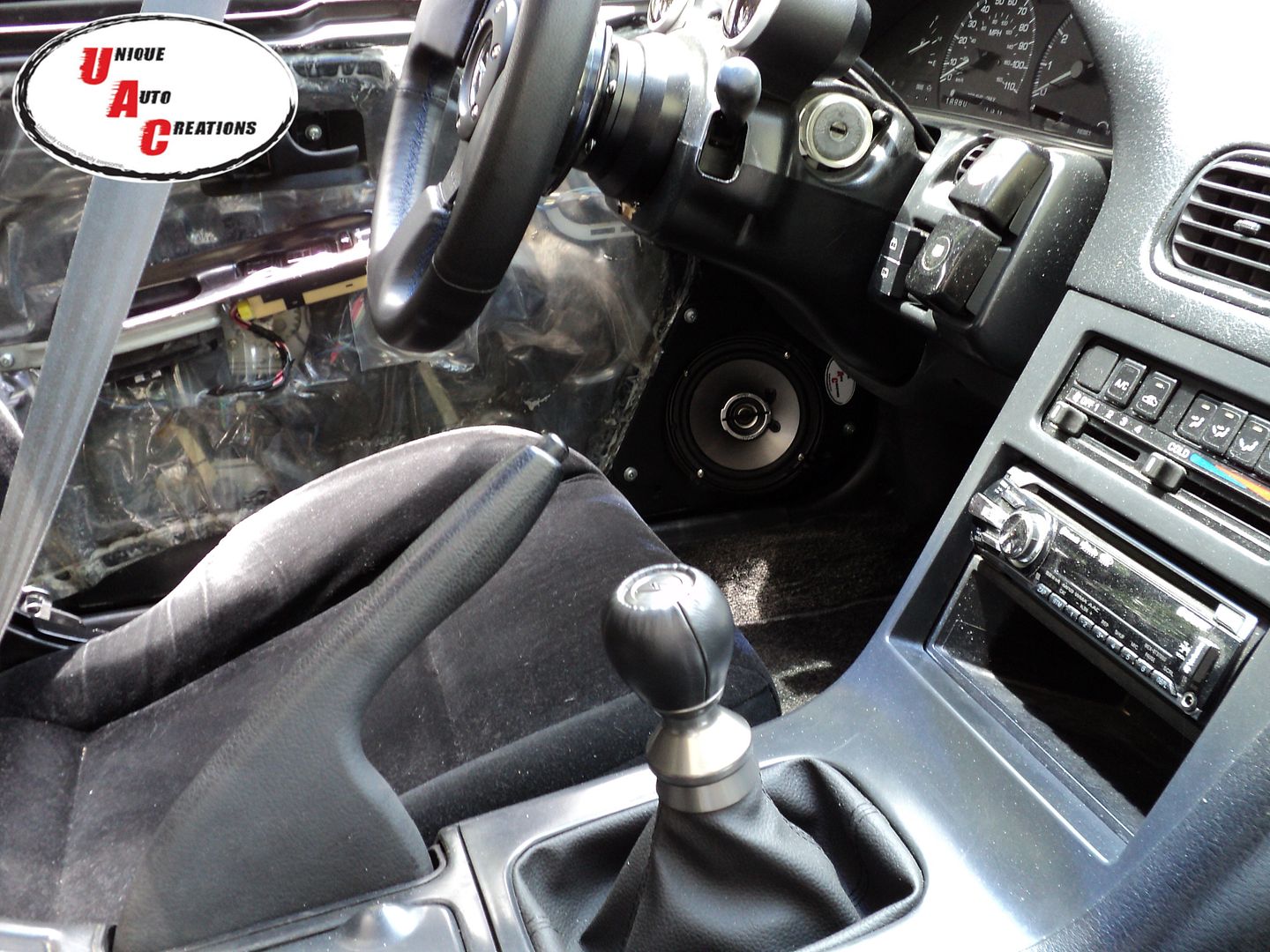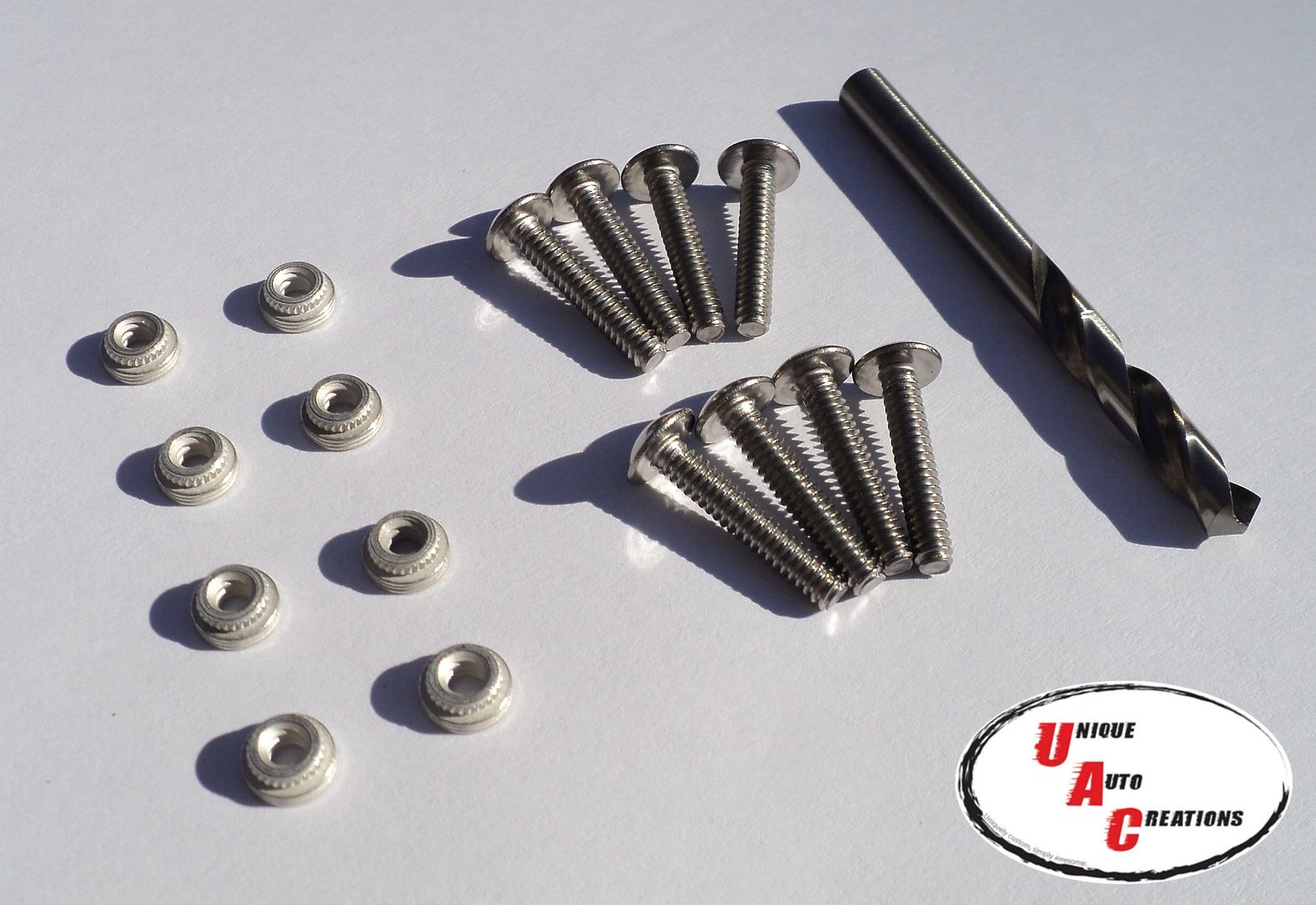 For Orders please purchase through our site
www.UniqueAutoCreations.com
We accept PayPal and most major credit cards. This is really helpful for keeping track of orders, but if you would prefer an old fashioned invoice I can do that too. Just PM me with your PayPal info and whether or not you are a Texas resident.
International Buyers
, please contact me for an Invoice with the correct shipping charges. Thanks!
PM's welcome! I'll do my best to take care of your questions and orders in a timely manner.
Don't forget to check out our site for other cool S-Chassis parts too:
www.UniqueAutoCreations.com