Presents:
Heavy Duty Tension Rod Brace Kit! LAST ONE!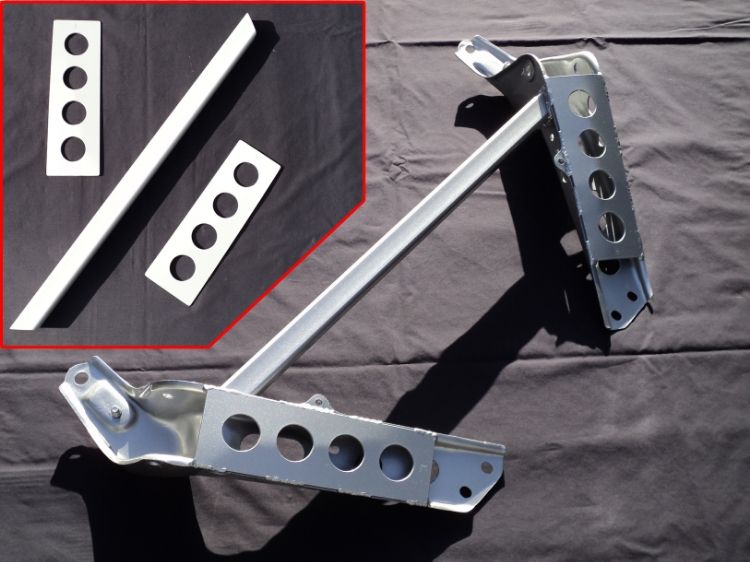 If you were on the fence about one of these now its the time to buy. We only have one left in stock and won't be restocking this item. It's a really great kit that welds into the existing brackets on your car. Really stiffens up the front end. I'm personally running two of these between my three S13's and it's a nice piece to have. It makes the front of the car much more predictable when cornering hard.
Heavy Duty S13 Tension Rod Brace Kit
Check out our Heavy Duty Tension Rod Brace Kit! It is a weld on kit that consists of two 11 gauge plates that box in the tension rod brackets and an 11 gauge square tube crossbar that ties them both together. The parts have been sand blasted to remove any surface contaminates and then treated with a self etching weld-through primer and are ready for installation. Think of it as a unit similar to the Nismo Power Brace only beefier and at a considerably better price. Install instructions are included. The pic above is of one that's been welded up and painted so you can get a good idea of what the finished assembly could look like.
Fits 89-94 240sx and all other S13's
Sale Price: $50 Shipped + Tax if applicable (was $89.99 + shipping).
All shipping charges stated are to the lower 48 states. Please contact me if you need it to go farther. Thanks
LAST ONE AVAILABLE!
The KIT
is pictured above in the
red box
of the first photo. Here are some more pics of it once it has been welded up and installed.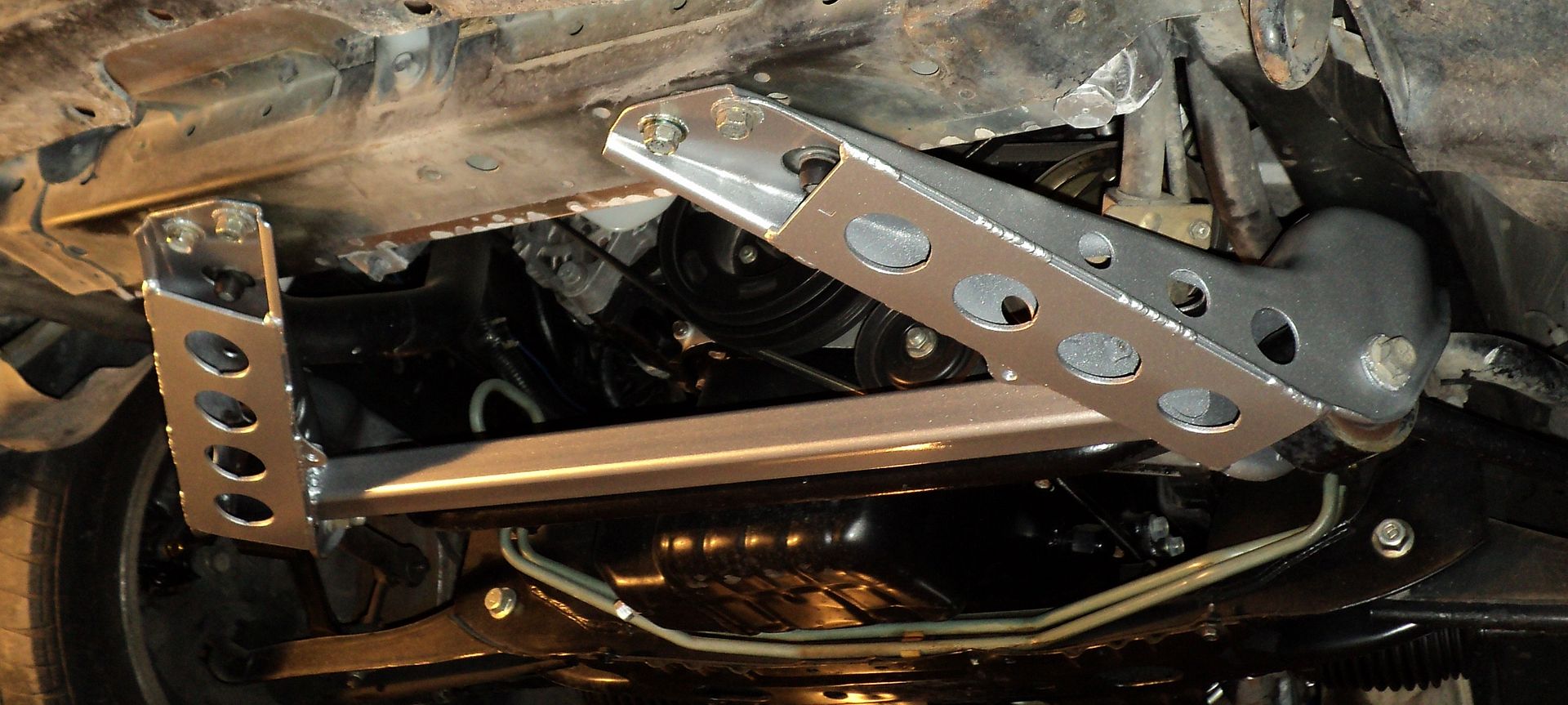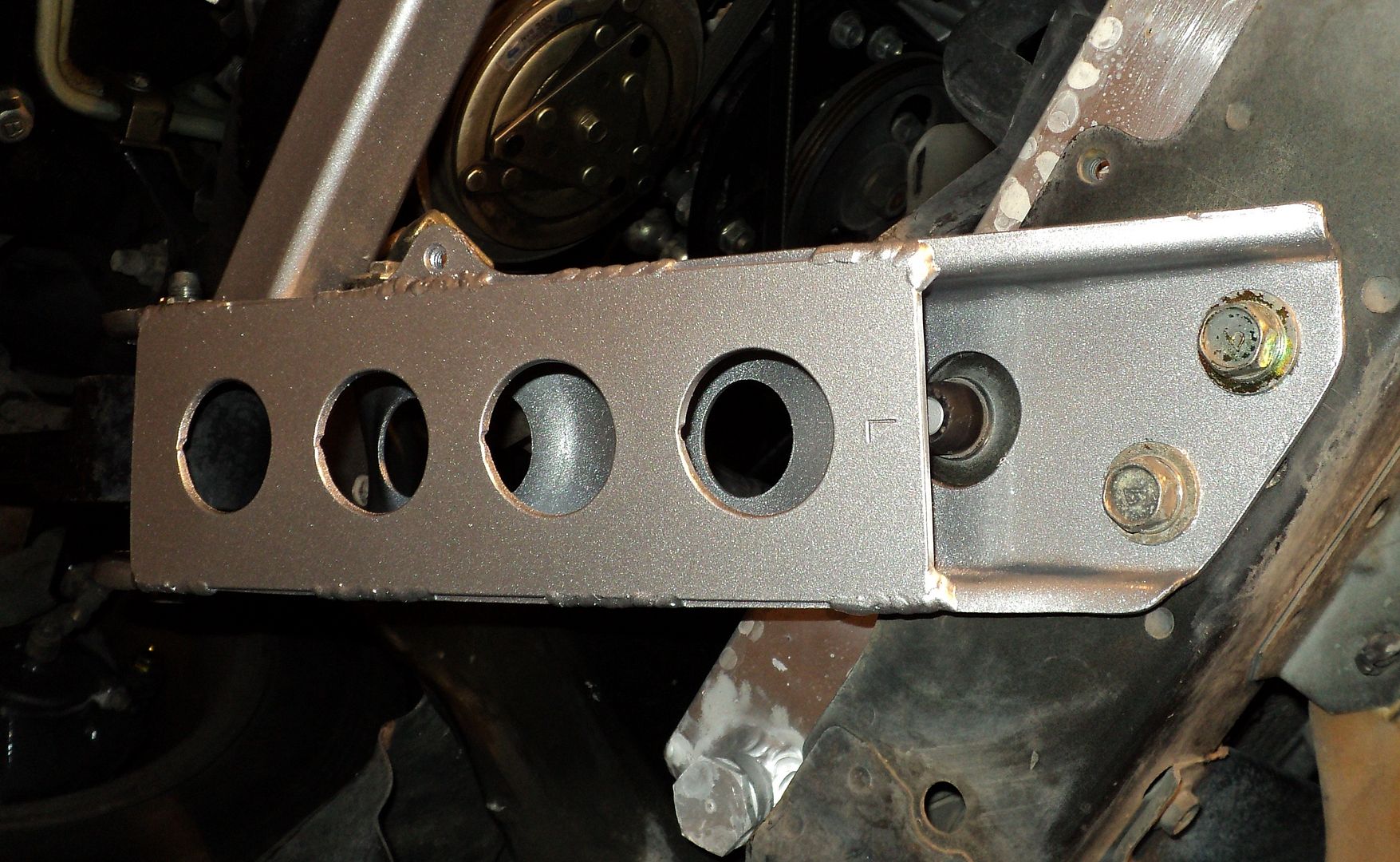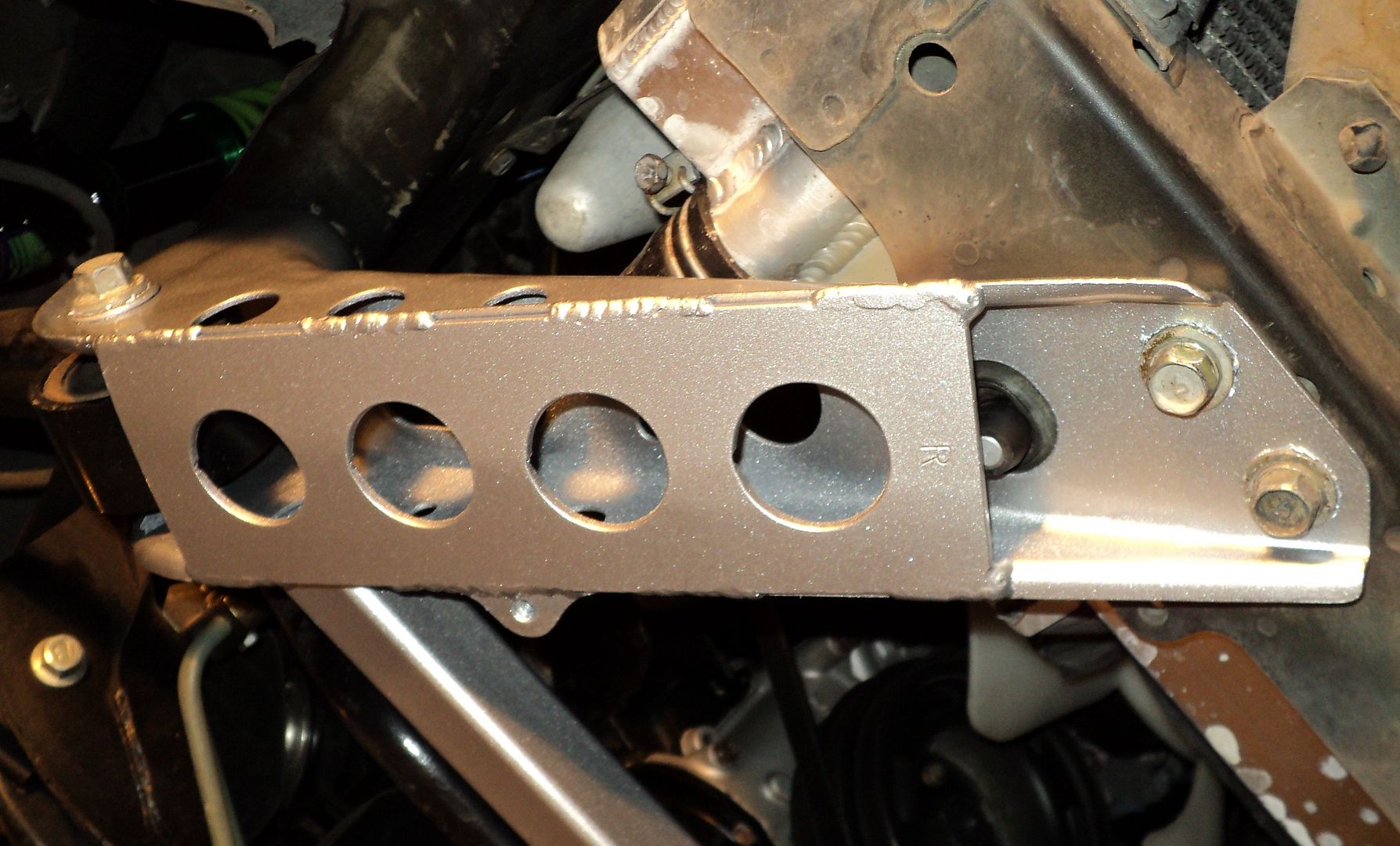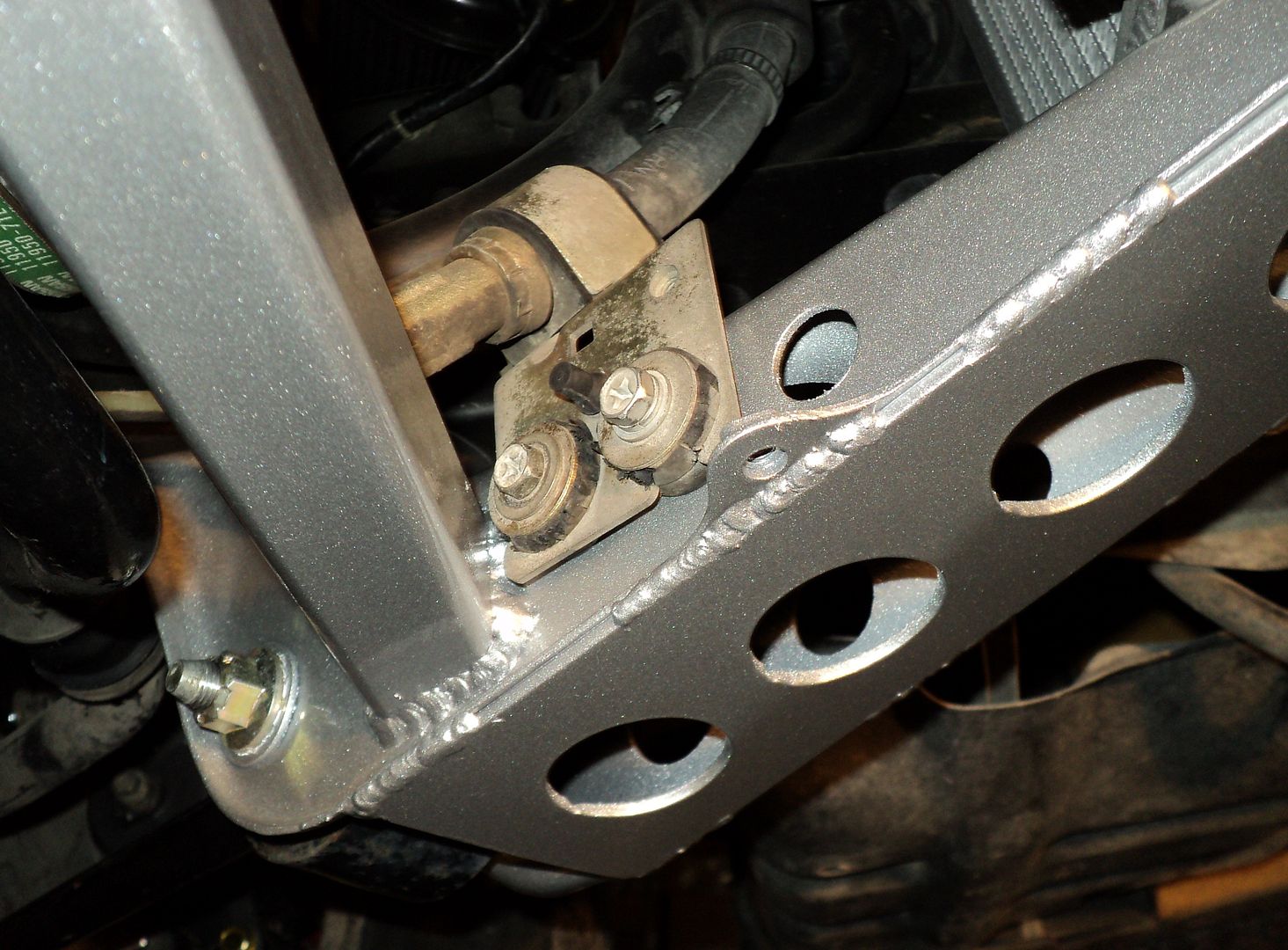 UAC Gives Back
When you buy from UAC a portion of your purchase goes to Manna. It's a Christian charity that is helping to feed hungry children around the world while spreading the good news about Jesus Christ. Unlike some charities that have a high overhead cost, 90% of donations to Manna goes directly to the children. If you would like to learn more about this organization or would like to donate yourself, they can be found here:
Mannaworldwide.com
For Orders please purchase through our site
www.UniqueAutoCreations.com
We accept Paypal and most major credit cards. This is really helpful for keeping track of orders, but if you would prefer an old fashioned invoice I can do that too. Just PM me with your paypal info and whether or not you are a Texas resident.
International Buyers
, please contact me for an Invoice with the correct shipping charges. Thanks!
PM's welcome! I'll do my best to take care of your questions and orders in a timely manner.
Don't forget to check out our site for other cool S-Chassis parts too:
www.UniqueAutoCreations.com