Hey everyone, I need this stuff GONE BY FRIDAY so make offers!
Please, local pick up only, on the larger items(Cage, seats, dash. Will ship wheels)
SEE MORE PICS OF EVERYTHING HERE

All of my prices are very firm unless I say OBO.


Hayashi 505's

17x9.5 et -40
16x9 et10

SPARE PARTS:
4x spare 17" 1" lips
2x 16" 7" barrels
2x 16" 1/2" lips

These are badass. No they won't fit stock body in the back. The center where the wheel halves meet needs to be sealed with silicone, but other than that, these are ready to go! Comes with a few good 17" tires. The 16's up front are trash.

$1100 for everything picked up, $1000 for no spares. Maybe obo...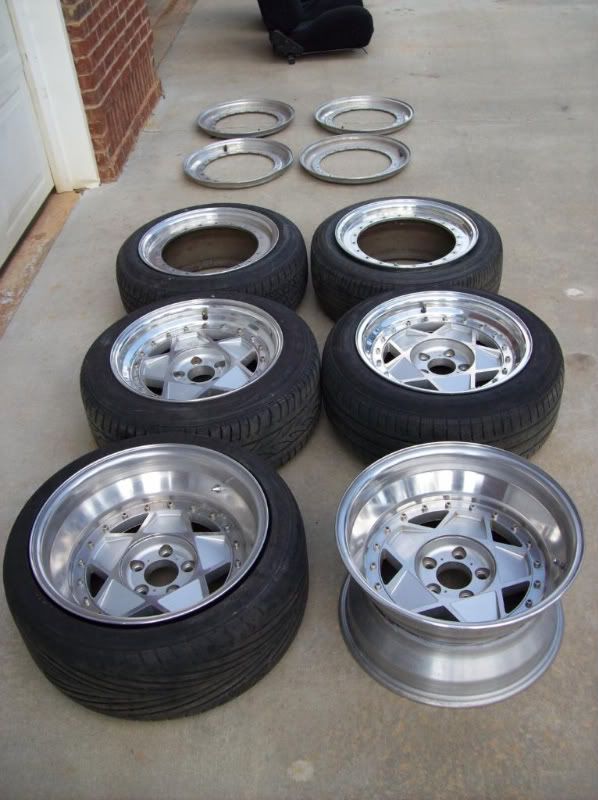 Next are these fake Bride seats. Come with some janky home made brackets, but they work. No sliders. Very light fading. Not bad at all though. Very small separation at one of the seat bottoms. Click the link up top for more pics. $280





Cusco cage modified to mount to rear strut tower bar. Guy I bought it from said it was modified by Top Hat performance. It fits my S13 hatch fine, maybe it will fit coupes. Come test fit it. A little metal will need to be cut around the rear strut tower area. Not much. The cross bar will need to be cut to appropriate length. It's too long.

Take this cage home for $220.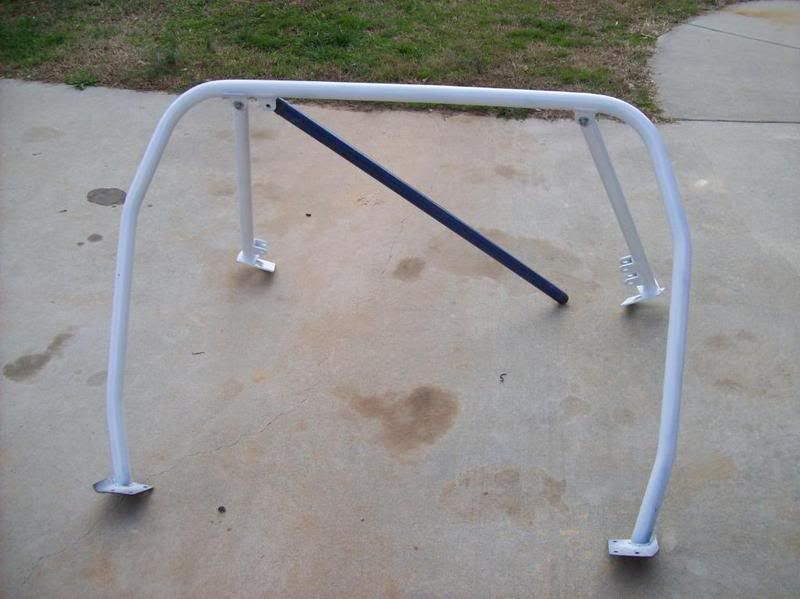 Here is a dash with one small crack in it. Comes with crackless defrost vents too. See more pics link up top for close up of crack. $40.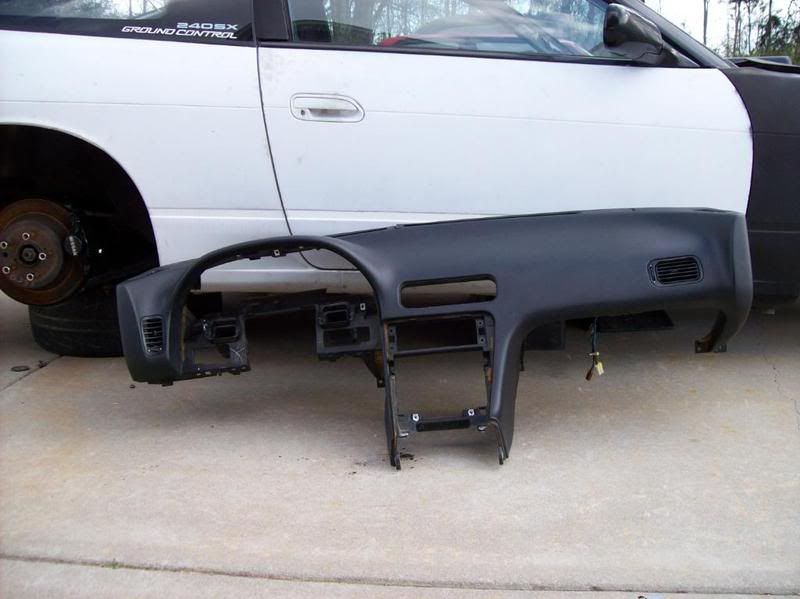 Parting out my full 5 lug.

Z32 front brakes with rotors. These are VERY strong especially with the brake booster. Comes with pads. 30mm aluminum! PENDING






REAR BRAKES AND REAR CONVERSION LINES SOLD!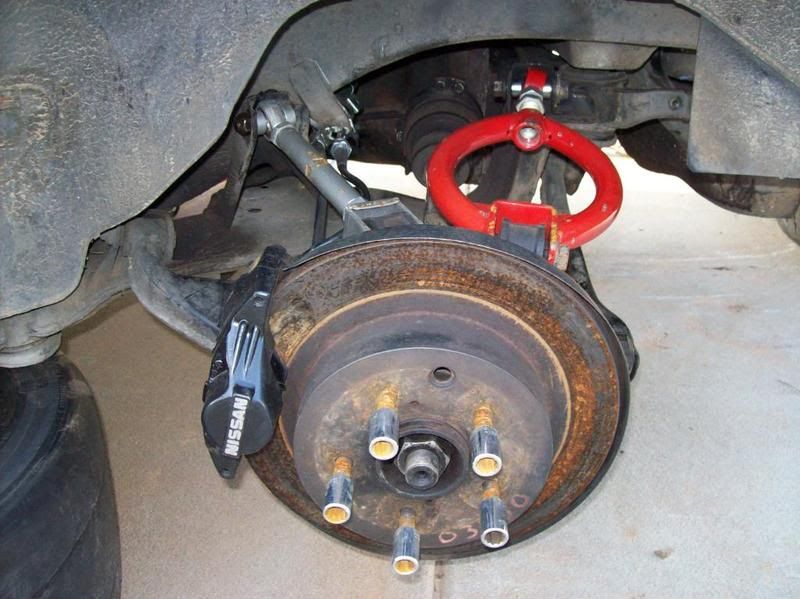 Z32 NA 5 lug rear hubs. Bolt on and go setup! $80 shipped!

See pics above...

Ichiba 5 lug. Kinda dirty but really low mileage. SOLD




R33 e-brake cables. They are near new. Sorry, no pics as of yet, but they are e-brake cables. Use your imagination. SOLD SOLD SOLD

300zx-240sx brake conversion lines. FRONT ONLY. Comes with all appropriate lines fittings and washers. Bought from Z1. SOLD





Z32 1/16" brake master cylinder and booster. THIS IS A BOLT IN AND GO SETUP. NO cutting/fitting or hard work. I've already done it all! It works with no drama, and makes pedal feel awesome. Just repainted it black. $100 shipped!

No pics yet...



Kouki Tails. These are near perfect. I bought them brand new. Comes with everything shown for installation. Comes with 2 keys. No cut wires. Extremely small blemish on the black center piece, about the size of a pencil eraser. See more pics at link up top. Not much else to say. $400 shipped!