» Zilvia.net | The Original Nissan 240SX (Silvia) and Z (Fairlady) Car Community Forums
The Original Nissan 240SX (Silvia) and Z (Fairlady) Car Community Forums

Here you will find dedicated and knowledgeable Nissan Owners, Member Rides, Photo Galleries, Blogs, Technical Articles, Marketplace, Group Buys, Reviews, Installs, Drifting, and Links.

We are collaborative group dedicated to all S13, S14, S15, Z32, Z33, Z34 chassis sport cars, Nissan's greatest.
» Recent Threads
Title, Username, & Date
Replies
Views
Yahoo Japan Auction...

1,536

143,507

Zenki's Unite

40,241

4,080,402

This is the interior...

8,197

1,409,685

Small Questions Thread...

18,412

625,544

RB/JZ/LS Swaps with AC!...

56

2,129

"You're doing it wrong"...

5,201

447,704

the brake swap thread

120

17,145
» Advertise Specials
Enjuku Racing - *NEW* ISIS Performance 4-2-1 Header
Jul 01, 2015 - 8:15 AM - by Enjuku Racing
[Read More]
0 Replies | 24 Views
Finally 4 Lug | 17x9 +15 by Ambit Wheels RE02
Jun 30, 2015 - 6:18 PM - by ambitwheels
Ambit Wheels brings your a popular wheel of ours in 4 Lug Options!

Introducing the 4x114.3 RE02!

4 Lug Bolt Pattern | 4x114.3

17x9 +15 Fit perfect on all S13/S14

Made by low pressure casting, stronger and lighter than other cast wheels.

Weight: 20lbs

Order a set today for $500 w/ Free Shipping

* Offer is only good for the first 10 sets, hurry this sale will not last.

... [Read More]
1 Reply | 257 Views
Nissanparts.cc // 10% OFF Site Wide
Jun 30, 2015 - 1:07 PM - by RussellM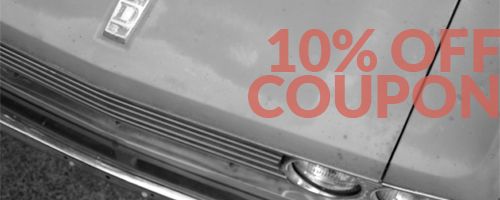 10% OFF COUPON CODE

CODE: BOOMPOP2015
EXPIRATION: JULY 15, 2015
EXCLUSIONS: Gauges, Part Kits, Coilovers, T28 Turbos, etc


Start July off with some big savings! The promo code information is

... [Read More]
0 Replies | 119 Views
Stance, ISIS, Fortune Auto, Megan, Whiteline, & MORE @ IIR!!!!!**********************
Jun 30, 2015 - 11:25 AM - by IMPORTIMAGE




Welcome Zilvia members! Here @ Import Image Racing you'll get the best service and prices around Period!!

CALL 941-257-9618 and MENTION ... [Read More]
0 Replies | 59 Views
Enjuku Racing - ISIS Performance Straight Duel 4" Exhaust *IN-STOCK*
Jun 30, 2015 - 8:19 AM - by Enjuku Racing
[Read More]
0 Replies | 79 Views
***** All New Carbyne Wheels Sprints 5x114.3 / 5x120 18x9 18x10.5 *****
Jun 29, 2015 - 7:20 PM - by Rev-Motion


[IMG]
... [Read More]
3 Replies | 320 Views
Enjuku Racing - *In Stock* ISIS SR20 Stainless Steel Oil Pan
Jun 29, 2015 - 8:40 AM - by Enjuku Racing
ISIS STAINLESS STEEL OIL PAN - NISSAN SR20DET S13/S14
ONLY $199.00!


... [Read More]
0 Replies | 142 Views
P2M Nissan S13/S14 Lighting Shipment Arrived!
Jun 26, 2015 - 9:07 PM - by phase2
P2M Nissan S13/S14 lighting shipment has arrived! Please visit our website for availability and pricing info:

http://www.phase2motortrend.com/category-s/110.htm




... [Read More]
20 Replies | 551 Views
The 4th of July Sale is Here Early. Shop Now & Make Time for Fireworks Later!
Jun 26, 2015 - 5:57 PM - by FRSport.com


Start your Barbecues aaand your Racecars! The FR Sport 4th of July Sale starts now. From
June 26th - July 9th, our "4th of July Sale" will feature most of our entire in stock catalog on
sale and even more items added to the used and clearance sections. Take some time to browse
the site... [Read More]
0 Replies | 184 Views
CCS Autoselect Angle Cut Universal Blastpipes
Jun 26, 2015 - 11:06 AM - by slw240sx
CCS Autoselect Angle Cut Universal Blastpipes

These are a brand new release. A small batch was just finished up after a few customers requested to get slash cut tips. We haven't really seen any other set of universal blastpipes with the angle cut tips on the market... [Read More]
2 Replies | 333 Views
Enjuku Racing - *SALE* Apex'I S-AFC NEO $479.00!
Jun 26, 2015 - 9:08 AM - by Enjuku Racing
APEX'I S-AFC NEO, FUEL MANAGEMENT
*$479.00*





The... [Read More]
0 Replies | 267 Views
FRIDAY ONE DAY SALE! Only while supplies last!
Jun 26, 2015 - 6:44 AM - by Mazworx
We are kicking off our NEW, Friday Sale with one of our most popular products!



Order online using coupon code "mazheaders"... [Read More]
0 Replies | 227 Views
*****Battle Aero: Force 1 GT Wing Now Available!! *****
Jun 25, 2015 - 9:40 PM - by Rev-Motion


Battle Aero: Force... [Read More]
10 Replies | 495 Views
CCS Autoselect Urethane Engine Mounts $100.00 Shipped.
Jun 25, 2015 - 1:50 PM - by slw240sx
CCS Autoselect Urethane Engine Mounts
The CCS Autoselect 240sx Engine mounts are designed to replace your worn out factory engine mounts.These mounts will eliminate the slop that your old stock mounts have and will keep the engine from rocking and slapping

... [Read More]
6 Replies | 752 Views
Enjuku Racing- *In Stock* Duel Rear Caliper Kit
Jun 25, 2015 - 9:03 AM - by Enjuku Racing
Duel Rear Caliper Kits Now In Stock!

MAVERICK MOTORSPORTS DUAL REAR CALIPER KIT - NISSAN 240SX S13/S14 89-98

... [Read More]
9 Replies | 557 Views
P2m new item release: Rwd sr20det cooling performer
Jun 24, 2015 - 7:39 PM - by phase2


Please be informed P2M is bringing back the discontinued Blitz cooling perfomer from the grave yard. The versatility of having the upper radiator hose for water temp sensor install was so convenient we just have to bring it back again! In production now will be the... [Read More]
11 Replies | 474 Views
Enjuku Racing - *In Stock* ISIS Performance Inner Tie Rods
Jun 24, 2015 - 12:23 PM - by Enjuku Racing
ISIS PERFORMANCE INNER TIE RODS 240SX



ISIS Performance Inner Tie Rods are strengthened for... [Read More]
0 Replies | 433 Views
Mishimoto Package deal!
Jun 24, 2015 - 9:42 AM - by AJW Performance
Keep your engine temperatures down with a sweet Mishimoto package!
Mishimoto radiator, 2 12in fans, radiator hoses for SR and KA
$494 Shipped
... [Read More]
2 Replies | 178 Views
@@ All New Designs for Cosmis Racing Wheels! GET THEM NOW! @@
Jun 22, 2015 - 4:52 PM - by Xtreme Wheel Brokers
ALL NEW DESIGN FOR COSMIS:
Introducing the Cosmis S1
18×9.5 +15mm 5×114.3

... [Read More]
4 Replies | 671 Views
Enjuku Racing - NEW SABELT COMPETITION STEERING WHEEL
Jun 22, 2015 - 11:55 AM - by Enjuku Racing
SABELT COMPETITION STEERING WHEEL SUEDE 350MM
Made in Italy with quality and performance in mind. Sabelt is part of the Brembo Group which specializes in technical innovation for every category or type of race. From street to F1.

Deep Dish Style
-Black Suede Leather
-350mm

... [Read More]
0 Replies | 483 Views
» Stats
Members: 168,320
Threads: 568,070
Posts: 5,682,054
Top Poster: Phlip (27,437)

Welcome to our newest member, filipjakson
» Online Users: 919
394 members and 525 guests
!Zar!, 1993fdrx7, 1Badhatch, 240ss, 313lee, 321GTU, 455matt, 510skater, 5280VertDET, 600hpsti, 818 ZENKI, 90hatch_single_slammer, 91cupcake240, 95_S14, abbSC, absner, abunai the drifter, adamhanna, Adrift, aformerclarityam, Almighty So, alwyzDTF, antonio116, Apex Eight, Aurox, automagiks, Axle, Ayomykey, banshee_rider909, battery1882, bfarroyo, bigboylike45, bill23500, bllabong89, blueshark123, bmaddock, bmbweber, bmhillebrand, bobalini, BomexS14, boost infested, BoostedJay, Boss s14, brizzle3000, BrokenWhite240, Brownrice, BruhitsJoshZenki, bshotts, bskiles92, burgundyandblue, Bushido, Ca-det-s13, carlosrafa, chriskilla2, Cisco357, cjturbos14, cleanhands, Clutch-Kicks, ClutchKickinTofuBoy, CodedDrifter, coopdizzl3, Corbic, coupesallday!, CrimsonRockett, culaphid, cured13, curo72, cynxe, D-Clem, D-Koncept180, dablackgoku1234, daltex, dans14.5, Danwito, darius_tii, defiantmofo, DJDANGER24, DJPimpFlex, DMiller, dmragecm, docboost, dohc_16, doitsidewayz, DongleMcSpoogleheim, dorkidori_s13, Dreefter, drewmcs13, drft1, Drifting G-virus, driftkeni, Drift_86, Drift_Squad144, drivinsideways88, drummerdude_96, dudermagee, e1_griego, e5s4y, eastonh477, El Maestro, Enjoiamenero, Enjoibaker, Enjuku Racing, ep3scott, ericb382, EveryQuarterMile, EVOETR, evomike, Extreme Dimensions, eye-5, FaLKoN240, fashnootin, fd94, feist, feito, finesse, Flex91, Freddy, Fries, frmdabak187, FRpilot, FRSport.com, Fuego, future, Future240, fuzzyrectum, Gar9854, Garbarnorris, gearhead290, geeitup, ghostdrifter56, gigglesnirt, godrifttoday, Gohan47, GotDecaf, GripStigma, ground_shaking, Gwhite209, H22CD5, hatchtastic, hellion240sx, Hiighboost2, hiimelvin, hippo_chips, hobbs, hscalixto, htc.zenit, hyd3official, ihaveagtr, Ilya, inxdifference, isixphill, itmightbedon, iWingless, I_hate_my_s13, jabbacalvin, jamrock3910, japslapsilvia, jayrawr, jaysgottaredtop, jays_240, JDM Junkeee, jdm_kouki, jduke, jesus72, Jim And Juice, Jimmy Up, jk26, jmac636, joelmerritt, johann_240sx, johnnypvrk, JohnXDoe, Jordan_Inc, Josue, jppierre, jr_ss, jsu1012, Jtuned_andy, Juan@Fontananissan, JZ78, Kbsmoove04, Kendrick240, kevinzhou, KiDyNomiTe, KojiKP, KoukiLuvr, KoukiMonsta, KoukiSlyder, kouki_beto, krayzbigmac, Kriskouki, kruked, Kuma, K_style, l adam l, LeeLockhart, LegitSeller, lethanh93, LETZgoBUDDY, LikWid, living4surf, LockOn!, Lockway, Londizzle, loosesocksdiff, losmate, lploutz23, lucas240sx, LucidShibe, M.O.B, macattack, madskids, Malong954, MALUCH, Mapsr20, marky, MaStA WaKa, Matman03, maximus nismo, MaxTheRabbit, mebigboy, Mesarina, Mildviolence, mocmiranda, Monkeynutz23, Moyyya, MP/B240, mr.dat1, mracebabii, mudkipz, mugabuga, MULE10, my240likespizza, Mystro, Nachtmensch, NALDOS14, natin, Neel281, nextproject, niSm095, nismo35, Nismobound, NISMOFANATIC748, nismogtr10, nismostate, Nissansota240, Nissin19, NOLAGG, nrmskate, OC94S14, oewoko, Ohdayumsayum, Oo GrEg, OZELKOUKI97, paikman, pancakes, panda_240, Pblesh85, PhatCar, philipk, Philthese93, pignose.007, pin0y220, pinkyrang, Pitfall, Pman47, PoorMans180SX, porschekilla, poziden, ProjectPanda13, racenaked180sx, rage, Raja781, RalliartRsX, RaNMaN, rastaman, ravinaziankid, Rays_240, raz0rbladez909, RBPOWERED240, rbpwrd240, redline racer510, Remus, rgnhd, Rioken, RitzY33, RobbyTodd7, RTO, Rushin, russian, Rust40SX, Ryan.maccie, S-Nation S13, s13 drifta, s13silviaRHD, S13_Project, s1421, S14Dom, S14kouki805, s14sliding, s14_monster, s30kid, Scari Harri, SDs13, seducksauce, shephurd, sickmade, Sileighty_85, sileighty_91, silnv, Silvia479whp, simmode1, skavenger02, skurger, slamburger, slider2828, SlvrAvant, slw240sx, Slyden87, socalsilvias13, sokodu, Spach, Spec. R, spooled240, spray2020, Spring24, sr20detgt35r, sr91240, stack-kat, StatticMyke, STEEZxIT, sulik, suprafreak1000, supra_speed, Swerve240, tacotacotaco, TATE843, tayloray, TH90D, That guy with the red s14, Thathatch, thegr8one013, theultimatehero, Thmotorsports, timohtee, tonez, Tonis56, Toomuchboost12, tougetuned, trples1, tschmidt55, turbo101, turbo2nr, turboeic, turkey, TwelveAM, tylerrussell, Tyrone240, Ugly SR, ultimateirving, UnknownGuy, unknownX, Unrestrained, VegasDrifterS13, venom2034, vipervenom, w0nderbr3ad, WAH_KA24DET, walt350z, wanabgts, wawazat8402, waystlandremy, whyteboi, Willed10, wisniaPl, wussmonster, xaaronx, Xtreme Wheel Brokers, yiipi, yingiang, yoshiboshi, YOSHIKOUKI, yummy, yzrider450f, zachvirus, ZaK687, zane, Zapatoprestado, zeebrah, zenki_240sx, zilvia_brothers, [240sx]
Most users ever online was 5,375, 05-21-2015 at 06:47 PM.