» Zilvia.net | The Original Nissan 240SX (Silvia) and Z (Fairlady) Car Community Forums
The Original Nissan 240SX (Silvia) and Z (Fairlady) Car Community Forums

Here you will find dedicated and knowledgeable Nissan Owners, Member Rides, Photo Galleries, Blogs, Technical Articles, Marketplace, Group Buys, Reviews, Installs, Drifting, and Links.

We are collaborative group dedicated to all S13, S14, S15, Z32, Z33, Z34 chassis sport cars, Nissan's greatest.
» Recent Threads
Title, Username, & Date
Replies
Views
"You're doing it wrong."...

1,585

98,050

This is the interior...

7,732

1,278,226

Zenki's Unite

38,535

3,727,893

Small Questions Thread...

17,087

455,117

The Silvia Aero/Coupe...

3,335

450,933

The Pic thread! Post...

19,515

3,935,371

The SIL80 pic thread.

695

104,628
» Advertise Specials
*NOW IN STOCK* HKS Universal Super SSQV 4 BOV Blow Off Valve
Aug 22, 2014 - 9:28 AM - by Enjuku Racing
*NOW IN STOCK*



__________________________________

HKS SSQV 4 Universal Blow Off Valve

Reliable functionality of the Super SQV 4 is unchanged and utilizes the same mounting flanges as all previous generation SSQVs. This assures compatibility with all optional HKS SSQV inserts, recirculation fittings... [Read More]
0 Replies | 1 Views
*NOW IN STOCK* Catco 3 Inch High Flow Catalytic Converter
Aug 21, 2014 - 7:11 PM - by Enjuku Racing
*NOW IN STOCK*


_________________________________

Catco 3 Inch High Flow Catalytic Converter for Nissan 240sx 89-98. Bolts up to any 3" SR downpipe, or Hot Shot header, and any catback exhaust system. Flows significantly better than stock while still being street legal.

... [Read More]
0 Replies | 86 Views
S13/S14 4pc Fender Bubble Flares by Forcewerkz
Aug 21, 2014 - 6:33 PM - by AiYaS14
Forcewerkz Fender Flares

Fitment: s13/s14
material: frp

Size: 25mm

Made in USA

Now on sale for $160 w/ free shipping
MSRP IS $230 SHIPPED

Pm me if you're interested!

WE HAVE ONLY 3 SETS IN STOCK

http://www.forcewerkz.com/nissan-240...fender-flares/


... [Read More]
1 Reply | 76 Views
FRSport Deal of the Day: Seibon OE Style Carbon Fiber Hood Nissan S13 Silvia
Aug 21, 2014 - 1:07 PM - by FRSport.com


FRSport Deal of the Day: Seibon OE Style Carbon Fiber Hood Nissan S13 Silvia

Seibon Carbon components are carefully hand-crafted using only the finest materials. Their production team
offers... [Read More]
0 Replies | 113 Views
*NOW IN STOCK* Cusco Oil Catch Can Nissan 180SX All 1989-1999
Aug 21, 2014 - 10:42 AM - by Enjuku Racing
*NOW IN STOCK*


_________________________________

Cusco Oil Catch Can: Keep unwanted 'blowback' engine oil out of your intake and intercooler piping with a Cusco Oil Catch Can.

Mirror polished and offered for Vehicle Specific or Universal... [Read More]
0 Replies | 179 Views
*NOW IN STOCK* EBC Greenstuff Brake Pads (Front) - Nissan 300ZX Z32
Aug 20, 2014 - 6:02 PM - by Enjuku Racing
*NOW IN STOCK*


______________________________

EBC Greenstuff is a high friction Kevlar based pad compound designed to improve stopping power on sport sedans and prestige cars for on highway use. The Greenstuff range emits less dust than equivalent semi metallic pads and has been... [Read More]
0 Replies | 148 Views
*NOW IN STOCK* GKtech High Tensile Offset Steering Rack Extenders
Aug 20, 2014 - 8:45 AM - by Enjuku Racing
*NOW IN STOCK*


_____________________________________

The GKTECH high tensile 4130 zinc coated offset tie rod extenders screw on to the end of either standard or aftermarket tie rods and allow the tie rods to travel further into the steering rack which creates more steering lock with the added bonus of moving the tie rod position forward 25mm's which... [Read More]
2 Replies | 310 Views
Enjuku Racing - ISIS S15 Style Oil Drain Flange
Aug 20, 2014 - 7:38 AM - by Enjuku Racing
ISIS Performance T28 S14/S15 Turbo Oil Drain Tube - Angled
http://www.enjukuracing.com/products...be-angled.html
... [Read More]
0 Replies | 239 Views
*** KAAZ LSD's - 1.5 Way & 2 Way Differentials - Super Q - Special Pricing ***
Aug 19, 2014 - 5:13 PM - by Sonic Motor
KAAZ Limited Slip Differentials - 1.5 Way & 2 Way - Super Q

KAAZ produces two configuration types commonly classified as 1.5 way or a 2 way. This designation reflects the design of the cam groove which enables the LSD to function differently under acceleration/deceleration... [Read More]
3 Replies | 239 Views
*NOW IN STOCK*Moroso large capacity oil pan - Nissan SR20DET
Aug 19, 2014 - 4:42 PM - by Enjuku Racing
*NOW IN STOCK*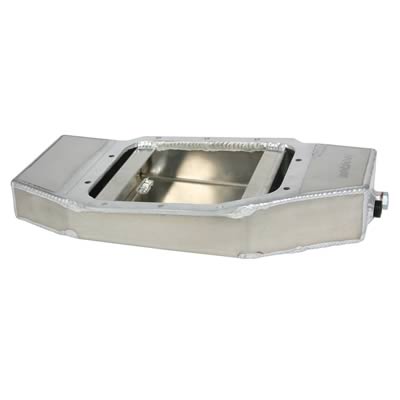 ____________________________________________

Engine Application: Nissan SR20DET - S13, S14, S15 and RPS13 Rear Wheel Drive (only!)

Manufactured from aircraft aluminum
Dual internal baffling... [Read More]
2 Replies | 232 Views
@@ XtremeWheelBrokers.com BLOW OUT PRICING / All remaining Varrstoen stock must go @@
Aug 19, 2014 - 2:52 PM - by Xtreme Wheel Brokers
ALL remaining stock on Varrstoen ES6 & ES8 MUST GO!

PM for special one time only pricing.

ES6 Hyper Silver / Machined Lip
... [Read More]
4 Replies | 262 Views
FRSport Deal of the Day: Energy Master Bushing Black Kit for Z32 300ZX
Aug 19, 2014 - 12:51 PM - by FRSport.com


... [Read More]
0 Replies | 154 Views
*NOW IN STOCK* Hooker Super Comp LS Engine Swap Headers - Nissan 240SX S13/S14 89-98
Aug 19, 2014 - 9:52 AM - by Enjuku Racing
*NOW IN STOCK*


___________________________________

- 1-7/8'' primaries and 3'' collectors are optimally sized for stock LS2/LS3/LS7 and hot LS1/LS6 engines

- Only accommodates LS engines equipped with T-56 transmissions. Can NOT be used with 4L60E/4L80E automatic transmissions

- Optimized... [Read More]
0 Replies | 301 Views
*** Feal Suspension, BC Racing, Megan Racing - Coilover Sale - Lowest Prices!!! ***
Aug 18, 2014 - 7:10 PM - by Sonic Motor
Feal Suspension 441 Coilovers
Features
- 30 clicks of Rebound/Compression adjustment
- Swift metric race springs (stock)
- 8K/5K springs (custom rates
... [Read More]
3 Replies | 367 Views
*NOW IN STOCK* AEM EMS Series 2 - S13 SR20DET
Aug 18, 2014 - 4:29 PM - by Enjuku Racing
*NOW IN STOCK*


________________________________

AEM's Plug & Play Engine Management System (EMS) for racing vehicles plugs directly into a vehicle's factory ECU harness and requires no additional wiring or hardware. Windows™ compatible software (2000, XP, NT, 98, 95, ME) makes the... [Read More]
0 Replies | 216 Views
Clutch Masters Flash Sale - 8/18 - 8/24 - One Week
Aug 18, 2014 - 3:34 PM - by GuerillaRacing
For one week only, we are doing great prices on all Clutch Masters flywheels and clutches!! If you have been thinking about getting a new clutch or flywheel, NOW IS THE TIME. Aug 18-24 is the time to get your kit only at Guerilla Racing!

Contact Us for the best prices with free

... [Read More]
1 Reply | 130 Views
Wiring Specialties Share and Win Contest
Aug 18, 2014 - 2:54 PM - by wiring specialties
Want a chance to win some cool prizes? Every Monday starting today, Wiring Specialties will be posting an awesome photo on Facebook for all of our friends to see. If you share the photo with your friends, you are automatically qualified to win awesome prizes. That's it! A random winner will be selected every Friday starting on August 22th. Visit our Blog for more info and go to our... [Read More]
0 Replies | 89 Views
*NOW IN STOCK* ARP Main Studs - SR20DET
Aug 18, 2014 - 8:52 AM - by Enjuku Racing
*NOW IN STOCK*


_________________________________

ARP main stud kit for RWD SR20DET motor
Replace the worn stretched main bolt
Great when rebuilding your SR20 motor
_________________________________

Click here to order ===> ... [Read More]
0 Replies | 253 Views
S13 Kouki Aero Bumper + Lip feeler...
Aug 17, 2014 - 4:55 PM - by dorkidori_s13
Just wanted to put a feeler out there to see who would be interested in S13 Kouki Aero bumpers + lip + extensions made in polyurethane for around $650-$700 shipped in the US? Ive noticed a crop of S13 kouki bumpers popping up in FRP and thought it might be a good idea to see who would want them in OEM materials. While FRP is nice and all nothing beats original OEM plastics


... [Read More]
12 Replies | 403 Views
Ambit Wheels RS18 18x9.5" +38 Hyper Black/Silver Blowout Sale
Aug 17, 2014 - 2:50 PM - by AiYaS14
Introducing the new Ambit RS18 Wheels


Ambit wheels come in ideal sizes to properly fit flush on any FRS and WRX STi
These fit aggressive without the need of fender work

---------------------

To help promote Ambit Wheels, we are having a limited time blowout sale.

Our sale price: $550 Shipped! (within 48 USA States)
MSRP is $1000

... [Read More]
3 Replies | 635 Views
» Stats
Members: 151,929
Threads: 546,893
Posts: 5,509,632
Top Poster: Phlip (27,413)

Welcome to our newest member, kaantuu
» Online Users: 1,339
469 members and 870 guests
.db., 180sxdrifter, 1Day, 1lowka24e, 1quk240, 2283kdogg, 240low, 240ND, 240ss, 240sxracer15, 2muchboost, 321GTU, 3bar_dc2, 3v1lk3n, 562nissan, 90S13hatch_tony, 90white240, 95 kouki, 95HardbodyCHUCHU, 95sx, 96Turbo, aformerclarityam, aga, Agamemnon, Alan_405, alexander240, AMIGOSTYLE, andrew600, Anthony187, anti tyler, AnTi_RiCeR, Arrowking, AtReYu72, AZRB20, badP4nda, banshee_rider909, BasedTomato, beavis360, Beerbaron, BenRice, bfellini, BiG MiKE86, bigdaddyyumyum, blkblk240sx, blkvrtswp, bluepiggy89, bmar19, Bob_Sagat, BoneSamurau, boost infested, bottlefed97, Bpinoy730, brndck, BrokenDiamond, burton240sx, BxLumpy, CaliforniaMayhem, caligrown, CallMeKev, CamryOnBronze, CaptainRodKnock, CaptainVlad, carmaniac626, Chaluska, chaseb, Chris Yo, Chronicle, chuki.s13.coupe., chuyi39, civicsi2, cjsjodin, claine650, ClutchKickinTofuBoy, cnynracer1, CodedDrifter, coolshirtrobert, Corbic, CornSpeed, CrimsonRockett, csmerchant, DA KAOS, dablackgoku1234, darkiee, darkthunder, Datsunnismo, Dave361, Dawn, Dcifer, denian_cellphone, DenkiMan!, derek king, DeSantes, Devinjay, dimsumsil80, DinoSR20, dirtyrb, ditchs14, diversa, DJDANGER24, dmragecm, DomChan, Donnie21, dorkidori_s13, Dr. Moreau, dr1ft32, dreimers, drewmcs13, DRFT180, DRIFT-ELITE, driftballerdet, Drifter Z, DRIFTER-M, DriftVader, Drift_86, Driven08, dropped4life, drumnbasslvr, e1_griego, easternrider, eastonh477, egcg240, egomez, ehhhregartless, Enjuku Racing, enkei2k, erict90, EvBot DET, evilpanamajack, Exotic Drift, famous_atticus, FcMURRRDA, feist, feito, filluptieu, fmayi1101, freepunk, FusionR240sx, fusionsrt4, Future240, galant_x, gallimore2659, garrettej8, George88, ghungmin, goldens14, golf, GoodKnight, Goofs, Gr33nboy111, GruGru, GSXRJJordan, GTR-Garage, gu3ro805, Gucci mane, GumbyS13, havenaz, HELLAFella, Heywood Jablomie, HipHopHippo, HIV+, hockeyplaye8511, hotboysly, hscalixto, I hate my honda, ianmyers, ihaveagtr, ill_s13, ipodfreak93gh, iStayBroke, iWingless, JamesCon, jayrawr, jayyyboe, jcgcuba, jcyr, jdizzy204, jdmspecs, jeremyuhh, JJ1042, jk26, jmax240, JohnC, johnnysombrero, Josephj, Josh400, jpbpoway, jpitts, jpost, jsu1012, ka-t, kaane, kaantuu, kalel540, kaoliu, kduarte, kernel, Kevin920415, Killa702, kingmulky, ki_JDM_ds, kouki-gymkhana, kouki-mayne, Kouki_Monster_, Kriskouki, KyZer, laurentj23, Lawrenceeeeee, left shin, LegitSeller, lenso, lethanh93, Lew, Linux2501, livelovesole, Lkngo, llDemonll, LMFC, LOADING..., LoFoSho, loosesocksdiff, losmate, Loufig, LowBoost, lownslow240sx, lploutz23, lucas240sx, Luvs2slide, Mackey66, MALUCH, masons13, MaStA WaKa, Meeekzz, megasuperS13, mestizo, mewantkouki, mhastings, Mighty Mouse, MIG_240, mike fonseca, mikeylax, Mikeyvaj, mode1ne, Moiststeel, Motorhead, Mr.Folgers, Mr.slipngrip, Mxjuncksz, M_Dubz, NAACP Man, nathanong87, NB-S13, nburg, NDRTSR20240, needsmospeed, negativejason, Newtorwd, ngz0128, nicsoroka, NiSilS14, Nismo1182, NismoFrog, NismoPlsr, nismo_c, nissanguy11, NISSeAN, nmssr08, No 240.. No id, O$mo, OBEE, OBEEWON, OddyseusDSM, oewoko, offset, OnTheChip, oscarsx, OuTLaVvZ, outxlive, pancakes562, patternrules, Payableondeath6, pete240, pg240, pin0y220, Pirate_Freder, PoJaiKai, Polked4G63t, ponne, PoorMans180SX, porschekilla, powahousealex, Po_31, PrinceDanny, ProjectPanda13, projekt_s13, Prok0, Ptrain, qoOp, QuickSpoolSR, Ra64mike, racenaked180sx, raguilar1287, RalliartRsX, rallykid, Raptor, ravinaziankid, Raybrant, RBPOWERED240, rbrixe1, Reddrum13, redks91, RedOctober13, RedTopKA-T, red_s14zenki, RegularKouki, Reland360, remme, RiceBuster, richmoney, Riff_raff21, RitzY33, RocketBUNNY, roman21716, Romango3, royalty4675, Rushin, rustrocket, rv_zenki, S T Y L E S, S13MATT, s13snowflake, s14boy, S14Dom, S14newguy, S14Serge, s14sport, sabevia, sadairk2, sailerwan, SaNTi, santosspl, SaVAgES14, sawatsky, Schmitty_FC, Scott@FontanaNissan, Scribblz, SDS13COUPE, sean2000gt, seducksauce, senger, SFL Autosports, sheepskin, SHIFTrl240, shotcaller1681, sidewayzsx, sikjdm, sileighty..., Sileighty_85, silspeed, Silvia479whp, silviaks2nr, silviasandbeer, SilviaSR20DET, simmode1, SimpleS14, sk818, skis240sux, skylin4, sleeper108, Slide in, slidewayz240, slidin-s13, SlikRick, SlyFen, smellslikecurry, smokescreen240, smoketherear, sngx83, SoCal_S13_Hatch, SOHC24powA, some-guy23,

[email protected]

, Spec. R, speed3guy, speedfrommc2, speedy8ty7, SpuGen, sr70510, srbenz, srhardbody, SR_Elliott24, stance, StefSpec, Stein180sx, steve109, stevenrapids, STL240SXDRIFT, Stock, streetsoldier59, strttnr, stuffcc, STURGauto, Style, sunn, supaeuro, Supra_Lover, sviellvoicae, sweeTTurbo, Syn-NW, s_13blackmobile, S_13_Sr., Tafi (TR), Tantwoforty, tauntdevil, teggy042183, terry_240sx, tetsuyagarage, the bee guy, the-rusty-240, TheCarbon26, themalkinfalcon, theman7291, the_strange, tibal, TMW, Tom N, Tonis56, tougefactory, Touge_Monster, triforcesamurai, Tryflinkeith757, turbo-2ns, turbo2nr, TurboSE, tweezz, twinspool, uhWuh, Ultra Optimus, unometeeter, Unrestrained, va240dude, vanish1, Vatche, Vegass13, vespaman, VNG704, VROOOM, vutony, wanabgts, Wheelchair, Whitestevefroct, whyteboi, Wolf45, WTS3, wussmonster, xilovelsdx, xjdesertfox, xptnike, Xtreme Wheel Brokers, Y0da, yaldizzle, YoungGun, zackt25, ZaK687, zclopper32, Zenki'89, zooopreme, [240sx]
Most users ever online was 4,558, 04-17-2013 at 10:09 PM.