» Zilvia.net | The Original Nissan 240SX (Silvia) and Z (Fairlady) Car Community Forums
The Original Nissan 240SX (Silvia) and Z (Fairlady) Car Community Forums

Here you will find dedicated and knowledgeable Nissan Owners, Member Rides, Photo Galleries, Blogs, Technical Articles, Marketplace, Group Buys, Reviews, Installs, Drifting, and Links.

We are collaborative group dedicated to all S13, S14, S15, Z32, Z33, Z34 chassis sport cars, Nissan's greatest.
» Recent Threads
Title, Username, & Date
Replies
Views
Ka24de detonation marks...

0

1

This is the interior...

8,255

1,427,258

The Kouki S14 Thread

24,211

3,139,997

Small Questions Thread...

18,500

640,967

The Pic thread! Post...

20,141

4,110,195

Yahoo Japan Auction...

1,588

149,003

Consult connection not...

2

116
» Advertise Specials
@@ Varrstoen All New MK5 & MK6 Silver or Bronze 18x9 / 18x10 CHEAP! @@
Jul 31, 2015 - 3:17 PM - by Xtreme Wheel Brokers
... [Read More]
1 Reply | 73 Views
P2m new item release: Aluminum hose clamps
Jul 30, 2015 - 8:14 PM - by phase2


P2M aluminum hose clamp is a revoluationary hose clamp that will last a life time. The clamp is made from extruded round aluminum with added CNC processing to cut to final proper clamp size. This design makes the clamp extremely durable compared to conventional hose clamps on the market.

The main advantages and benefits for the P2M hose clamps:

1.... [Read More]
5 Replies | 361 Views
Enjuku Racing -HKS Limited Edition Radiator Cap
Jul 30, 2015 - 9:50 AM - by Enjuku Racing
HKS LIMITED EDITION RADIATOR CAP NISSAN/MAZDA/HYUNDAI/SUBARU In Stock and Ready to Ship! *$28.95*

... [Read More]
0 Replies | 194 Views
Enjuku Racing - SQUARE G33 Wheels - Very Limited Incoming
Jul 30, 2015 - 8:44 AM - by Enjuku Racing
We have a VERY limited small shipment of the popular G33 Wheel from SQUARE Wheels. We only have ~10 sets coming in. ETA is ~3 weeks out.

... [Read More]
6 Replies | 473 Views
Enjuku Racing - ISIS Performance Shift Knob **$22.99**
Jul 29, 2015 - 9:04 AM - by Enjuku Racing
[Read More]
0 Replies | 201 Views
**WSRD V2 High Pressure Power Steering Lines! KA/SR/RB/JZ**
Jul 28, 2015 - 4:34 PM - by PoorMans180SX


Our V2 high pressure power steering line features the same 2250psi (9000psi burst) black braided, stainless reinforced hose, but now with lightweight and sleek black anodized aluminum hose ends and fittings!

bolt-in, no other modifications needed (besides removing your old line!).

Zilvia Price: $105 Shipped! PM me to... [Read More]
7 Replies | 276 Views
**WSRD Brake Line Relocation Kits!**
Jul 28, 2015 - 4:22 PM - by PoorMans180SX


Our brake line relocation kits route under the factory crossmember, cleaning up the bay and making room for turbo setups. They're compatible with S13/Z31/Z32/Pathfinder master cylinders and are made in the USA! Teflon braided stainless line coated in a protective teflon outer shell means these are built to last! (Pictured with V1 High pressure power steering line).

Comes with all the fittings to connect... [Read More]
8 Replies | 641 Views
Enjuku Racing - DOC Race T4 Top Mount Manifold RB20/RB25/RB26
Jul 28, 2015 - 9:58 AM - by Enjuku Racing
[Read More]
0 Replies | 283 Views
Weds Kranze + Super Star Leon Hardiritt + Maverick: SUPER Summer Sale
Jul 27, 2015 - 6:01 PM - by tougefactory
Hey Guys,
Weds Wheels is having a special summer sale going on right now until end of August. We are one of the authorized participating dealers.



Vishnu:
19" Any width $3350 / set in SBC only
20" Any width $3650 / set in SBC only
... [Read More]
2 Replies | 288 Views
Enjuku Racing - *In Stock* Garrett GTX3071R Turbocharger
Jul 27, 2015 - 8:59 AM - by Enjuku Racing
[Read More]
0 Replies | 284 Views
P2M Patented Energy Halo Pre-Shipment News Release
Jul 24, 2015 - 10:29 PM - by phase2
For Zilvians that asked before in what is P2M Energy Halo, you can read about it here:

http://www.phase2motortrend.com/category-s/223.htm

First shipment arriving in 7-10 days for Nissan application will include S13 SR20DET and R35 GTR. S14 SR, 350Z, 370Z and 300ZX are currently in research and development as we speak.
... [Read More]
12 Replies | 541 Views
GKTech In-stock & Ready to Ship
Jul 24, 2015 - 6:37 PM - by tougefactory
GKTECH 10 Blade SR20DET OEM Replacement Clutch Fan
- Direct replacement of the standard fan
- Pulls 60% more air than the factory SR fan and pulls around 40% more air than the factory RB25 fan (a common upgrade)Nissan Silvia S13/240sx (SR20 & KA24 only)
Nissan 180sx/240sx (SR20 & KA24 only)
Nissan 200sx/240sx S14 (SR20 & KA24)
Nissan 200sx S15
NOTE: Can not be used in conjunction with Nismo engine mounts as the mounts raise your motor... [Read More]
6 Replies | 624 Views
Enhance Your Vehicle's Ignition This Week at FR Sport
Jul 24, 2015 - 6:24 PM - by FRSport.com


From July 24th - 31st let FR Sport help you ignite the fire inside with ignition upgrades that ensure your
upgraded engine components receive the hotter & more powerful spark they need. Many ignition components
such as Coilpacks, Coils, Ignition Amps, Spark Plugs, Alternators, Spark Plug Wires, and... [Read More]
0 Replies | 129 Views
Enjuku Racing FD Seattle FREE SHIPPING SALE
Jul 24, 2015 - 3:27 PM - by Enjuku Racing
0 Replies | 327 Views
S14 SR20DET Pro Harness - Back in stock!
Jul 24, 2015 - 8:00 AM - by wiring specialties
Our popular S14 SR20DET Pro Series wiring harness is back in stock and ready to be shipped. Supplies are limited so order yours before they sell out again!

Prices start at just $499.




This harness is designed with the highest... [Read More]
0 Replies | 169 Views
Enjuku Racing - VooDoo13 Front Tension Arms *IN STOCK*!
Jul 23, 2015 - 10:27 AM - by Enjuku Racing
[Read More]
0 Replies | 589 Views
PRE OWNED RARE JDM WHEELS **TE37, VSKF, C5C2, AVS, URAS, SSR, etc** PICTURE HEAVY!!
Jul 22, 2015 - 2:50 PM - by biggslava
Hello Guys and Gals!

I have recently started a company called Track Suit that specializes in selling cool wheels from Japan!




We try to be very competitive with... [Read More]
18 Replies | 1,092 Views
Enjuku Racing - AEM EMS Series 2 *$1495.99*
Jul 22, 2015 - 8:35 AM - by Enjuku Racing
[Read More]
0 Replies | 373 Views
P2m nissan sr20det silicone radiator hose revision!
Jul 21, 2015 - 7:29 PM - by phase2
Hello Zilvians,

We would like to make an announcement that our P2M silicone radiator hose kit for Nissan SR20DET will now be INCLUDING the top radiator cooling performer hose kit which is a good option for people wanting to install water temp sensor in the near future a breeze:

... [Read More]
15 Replies | 442 Views
NissanParts.cc | GREDDY Type-FV Blow-Off Valve | IN STOCK
Jul 21, 2015 - 1:08 PM - by RussellM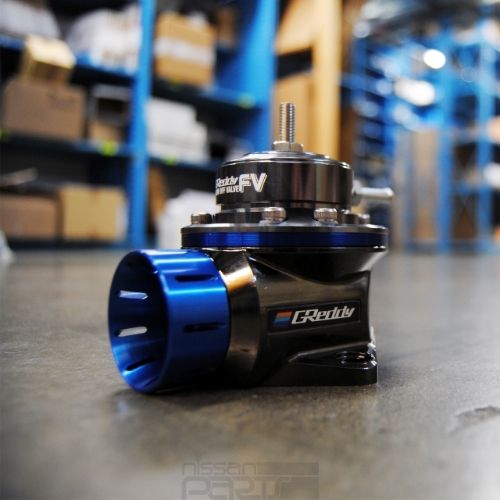 GREDDY TYPE-FV BLOW-OFF VALVE

Blow-off Valve Type: Type FV

Size: 40mm

Notes: Gunmetal/Blue, adjustable floating valve, revised funnel outlet (Blue) Floating Valve design with opposing springs, allows for improved control, response and idle. new top hat design allow for rotating of the

... [Read More]
0 Replies | 267 Views
» Stats
Members: 169,215
Threads: 569,875
Posts: 5,697,378
Top Poster: Phlip (27,438)

Welcome to our newest member, somuch1
» Online Users: 970
334 members and 636 guests
<nv>, 1995240sxfulybuilt, 240sxcure, 240trooper, 2Slow2Race, 891via, 89hatchman, 89SwapXE, 90240sr, 91whitecoupe, 94silviaS14, absner, adamaspetrova6958, Alan240sx, alonroz, ANDY black s13, archerboy91, AS240, Aspire818, augustdan, AustinVertxLife, automagiks, Ayomykey, azreark1, Badboyz31, badP4nda, bbartz, BBurr20, beangrower, belac515, Benny666, bfarroyo, BFF_SQUiRTLE, biggslava, bk12kps, blasian, bllabong89, bluepiggy89, blusoup, BOOGS!, BoostedBucket, borprS13, Boss_S14, bova17, brandons2k, brndck, brokeAs240sx, BruhitsJoshZenki, bruins1, bskiles92, BTehrani93, bubbaben, buuuddhhaa, bzebern, carcrzy920, cheo, chokudoriS13, CHOO40, ChopSuey89, chriskilla2, Cloud_Strife, Corbic, CoupedupRB, coupesallday!, CrazyIvan, cured13, CxThugLife, Cyrus36, DaltonGates, datm3, davidcf67, Dboyizmlg, deathdealer240, Demon_Z, deolio, DirtySanchezS14, djbrett28, DJDANGER24, dkonline, DomChan, dominicguevara, driftkeni, Drift_86, Driven08, DRIVENS13.4, dryus, DT_VH45_S14, dvdevo, DweezyFL, e1_griego, e5s4y, edhogan1224, efrain_n7, ehp, electrogunner, EnemyS15, ericseven, famous_atticus, fashnootin, Fat_BoySil, filluptieu, Firewataboy, fl240sxown, Fuego, FunnyVictor86, gabe661, galant_x, Gc69, geeitup, genericmoniker, goldie, gripROYAL, ground_shaking, GuardianLlama, g_mac530, Halfamazing, halfbr3d, Haro, Hatchmeifyoucan, hatchtastic, Herz, Heywood Jablomie, Hisdudeness, hksw20, Hoffman5982, homegrowngarage, hostyS 14, htownsr510, hyperevs14, HyperTek, ihaveagtr, iJDM, illest-s14, Ims2JZSC, iStayBroke, I_hate_my_s13, j0nny, JaeTea, jayr88, jayrawr, JbeckerT78, JDMPowerdS13, jdm_kouki, jerryscherry, jhotly, jkg, johnleedrift, Jordan.R, Jordan_Inc, Jtbrown240sx, Juantwo3, Juusan, kaane, keada714, kevinzhou, Kid, kikcaffine, KiLLeR2001, Kis4Kouki, KojiKP, kouki 71, Kouki_monstr, koupeking, kraven9, Kriskouki, ksuberk54, l adam l, Ledheavy, Lees_Garage, lenso, lethanh93, LMFC, Longhairflexhard, lunatyk, M [ ] T Ll R l< 49, madbrad16, maker_moan, maniacmcgee, MarkieMark, Martino, MaStA WaKa, Matman03, mau5trap, maxgtrblue, maximus nismo, mcgraneimports, michalcapar, MidwestMyriad, Milspec180, Mitsubayati, mk3tt, momosan, MP/B240, mwes24, MXEMUP, Mxwittig240, My240sx, NastyGoat, natin, navsterd, newlovekid, Nikolas3348, NINE, Ninjataco, Nismobound, NISMOFANATIC748, nismoskyline, nismostate, nissan2787, Nizzan4u2nv, No1_Special, nobeef, Notorious405, nrcooled, nycrolla, oewoko, oldirtyoli, onthegrind, Oo GrEg,

[email protected]

, Pandaaaa, Paradoxx123, PedroJG, phunc, pkel32, Plague115, Pman47, porschekilla, Prelude Guy, previa19, PrimeDirective, PuPPiesonAciD, r240sxse, racenaked180sx, RalliartRsX, Ralo, ravinaziankid, RAWGarage, rbsidewayz, Reece, reflexdb, riboflavin, RickS14, roast, russian, RwDftMfW, Ryan.maccie, Ryanks14, R_Rod_s13, S13.5F, s14sport, S30ZG, s4tween, sami_sr20, Schmitty_FC, scottaj1, Sean2ja70, Sebastianjbaez, Sender, shanez, Shift_grip, sickmade, SidewayzAsFck, signal240sx, sil14zenki, SileightyFC, silverarrow, simmode1, Simply...P, Skellis14, skyline240sx, skylinenegro, slavik.86, slideways4997, slutz4, Smashkateer, Snowblind_, somarvelus, some-guy23, somuch1,

[email protected]

, SpazzyS13, Spec. R, speedfiend, speedfrommc2, sr20drifter, SR20Hatch, STEEZxIT, Steiner69er, steveff, Stiveno, supra_speed, svendingo, sw20_steve, Swerve240, Teh Luckinator, theultimatehero, TofuRobot, tonez, toopoorty, TunerRSI, turbo please, ultimateirving, unknownX, urk, v300altus, Vadim's13, Vandrel, Vest, VIP808, w0nderbr3ad, WAH_KA24DET, wanabgts, Wheelchair, whyteboi, windingroad86, wussmonster, X9C, xdrex, xGUNKX, XMcEvilson, xptnike, XxRileyxX, yiipi, yoinkAzenki, yomisiu, youngfab59, Z32TwinTurbo, Z3R0D34TH, ZenkiDeven19, Zenkistyle, zombiewolf513
Most users ever online was 5,375, 05-21-2015 at 06:47 PM.