» Zilvia.net | The Original Nissan 240SX (Silvia) and Z (Fairlady) Car Community Forums
The Original Nissan 240SX (Silvia) and Z (Fairlady) Car Community Forums

Here you will find dedicated and knowledgeable Nissan Owners, Member Rides, Photo Galleries, Blogs, Technical Articles, Marketplace, Group Buys, Reviews, Installs, Drifting, and Links.

We are collaborative group dedicated to all S13, S14, S15, Z32, Z33, Z34 chassis sport cars, Nissan's greatest.
» Advertise Specials
★★★THANKSGIVING & BLACK FRIDAY SALE - RACING SEATS, HEADERS, and MORE!★★★
Nov 22, 2014 - 2:38 PM - by BestAutoTrader
Premium After-market Seats Sale!

*These are replica seats and are the highest quality trademarked seat made in Taiwan, not Japan. These do not have any certifications.*

-Premium Quality Fabric

... [Read More]
0 Replies | 160 Views
S13 Radio Brackets
Nov 22, 2014 - 10:50 AM - by UniqueAutoCreations
Affordable S13 Radio Brackets!




... [Read More]
0 Replies | 82 Views
Enjuku Racing - Nismo Type-X Tail Lights ** IN STOCK **
Nov 20, 2014 - 3:57 PM - by Enjuku Racing
Enjuku Racing - Nismo Type-X Tail Lights ** IN STOCK **
http://www.enjukuracing.com/products...0sx-89-94.html
... [Read More]
4 Replies | 297 Views
Enjuku Racing - Now Offering *** Wisefab **
Nov 20, 2014 - 3:09 PM - by Enjuku Racing
Enjuku Racing - Now Offering *** Wisefab **

http://www.enjukuracing.com/brands/Wisefab.html

... [Read More]
8 Replies | 833 Views
WSRD KA/SR/JZ Thanksgiving PS line sale!
Nov 20, 2014 - 1:04 PM - by PoorMans180SX


Hello everyone! For the holiday, we are having a sale on our high pressure power steering lines. We have five IN STOCK and are ready to be shipped out!

Our power steering lines are 100% USA made parts. We only use the highest quality parts available.


89.99 Shipped to the lower 48... [Read More]
6 Replies | 249 Views
*** Voodoo13 Suspension Arm Sale - Tension Rods, Camber Arms, Toe & Traction Rods ***
Nov 19, 2014 - 7:28 PM - by Sonic Motor
New Product - Voodoo13 Suspension Arms!
S13/S14 Tension Rods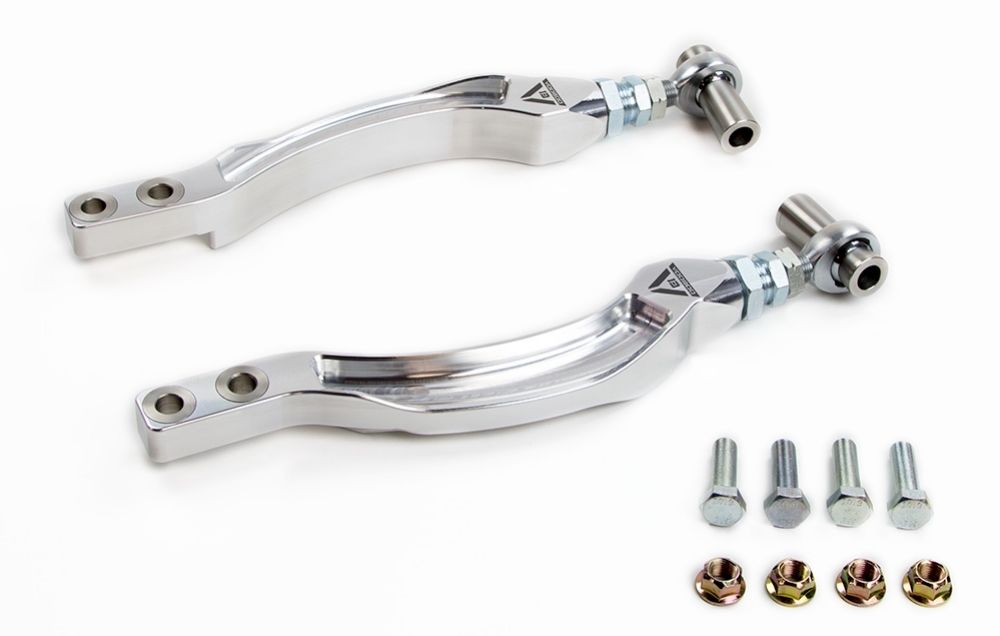 MSRP: $207

PM for pricing and

... [Read More]
2 Replies | 290 Views
Short Shifter w/ Transmission Plate & OEM Nissan Bushing! - 10% OFF & Free Shipping!
Nov 18, 2014 - 7:06 PM - by Sonic Motor
S13 & S14 Short Shifters WITH Transmission Plates!

10% OFF with FREE SHIPPING!

Now including an OEM Nissan plastic bushing FOR FREE!




... [Read More]
10 Replies | 557 Views
Coilover extravaganza!!!!
Nov 18, 2014 - 5:26 PM - by Scott@FontanaNissan
Hey Guys,

for the entire month of November we will be having free shipping on all K-Sport and BC Racing coilovers anywhere in the continental united states. not only are we confident on our pricing being the best in the industry on these coilovers, but for the entire month of November we will cover your shipping expenses to help you prepare for the holidays. this is not only applicable to the S13 S14 and S15 coilovers but to every coilover

... [Read More]
5 Replies | 193 Views
Enjuku Racing - $500 Give Away
Nov 18, 2014 - 3:25 PM - by Enjuku Racing
Enjuku Racing is giving away 5 $100 gift certificates. Easy entry!
http://www.enjukuracing.com/giveaways/

... [Read More]
0 Replies | 245 Views
Fs: Nissan 240sx s13 rb style fender flares / arches
Nov 18, 2014 - 12:55 AM - by johnleedrift
Hello fellow Zilvia Members!

I just received a few RB Style Fender Flares for the S13. I am selling them at a discounted price for Zilvia Members Only.

- The fender flares are made out Fibre Reinforced Plastic (FRP).
- Application: S13 Coupe and Hatchback
- In order to install, you must cut your stock fenders in order to achieve maximum fitment.
- Bonus: Will make your S13 unique and standout from the rest.

... [Read More]
1 Reply | 251 Views
DorkiDori V2 Hatchback Valances coming Black Friday! Click thread for bigger pics...
Nov 17, 2014 - 5:08 PM - by dorkidori_s13

Hi all, just want to let you know that the DorkiDori V2 Hatchback Valances are finally wrapped up and will be available for purchase starting on Black Friday! These match the S13 V2 Sideskirts perfectly and fitment is spot on (after about 12 hours of repair work done to the originals). And YES there will be an S13 Coupe version available very soon as well!

Also, I... [Read More]
18 Replies | 617 Views
Black Friday Deals - 2014 - Now Active!
Nov 17, 2014 - 1:45 PM - by GuerillaRacing
... [Read More]
0 Replies | 173 Views
FRSport Deal of the Day: Circuit Sports Aluminum Subframe Spacers Kit S13 S14
Nov 17, 2014 - 11:27 AM - by FRSport.com


... [Read More]
0 Replies | 133 Views
Enjuku Racing - ISIS Performance Engine Mounts - ** New Product **
Nov 17, 2014 - 10:21 AM - by Enjuku Racing
ISIS Performance Adjustable Engine Mount Set - Nissan 240sx
http://www.enjukuracing.com/products...san-240sx.html
... [Read More]
10 Replies | 550 Views
*NOW IN STOCK* Tomei S13 SR20DET METAL ENGINE ORNAMENT PLATE - Nissan SR20DET
Nov 16, 2014 - 8:28 PM - by Enjuku Racing
*NOW IN STOCK* Price: $117.95

... [Read More]
0 Replies | 341 Views
Forcewerkz Aero S14/S13 JDM Parts Side Skirts, Rear Valances, Roof Spoiler, Front Lip
Nov 15, 2014 - 10:09 PM - by johnleedrift
Now offering OEM style aero parts for the best prices to Zilvia! Made by Forcewerkz in the USA

To order, please send us a pm or email

[email protected]



All Forcewerkz parts are made of FRP in the USA with the finest resins and materials. This means durability and quality. These are not your average cheap overseas FRP parts....

FRONT LIPS
S13 SILVIA... [Read More]
0 Replies | 473 Views
Wise Square In Stock - Discounted Pricing!
Nov 15, 2014 - 9:10 PM - by quickstyle
Zilvia Members -

Few items remaining from our shipment from Japan of Wise Square Product. Front Bumpers & Front Over Fenders (+20mm). High quality FRP material, OEM Fitment. More photos available upon request. Wise Square Authorized Dealer.

Contact Info -

[email protected]



Front Bumpers - $375 Sale Price
Front Over Fenders (set) - $350 Sale Price

S14 Zenki... [Read More]
0 Replies | 343 Views
180sx Tail Light Center Garnish, Brand New!
Nov 15, 2014 - 1:37 PM - by UniqueAutoCreations
180sx Tail Light Center Garnish, Brand New!
Pre-Thanksgiving Sale!
ONLY 3 LEFT NOW!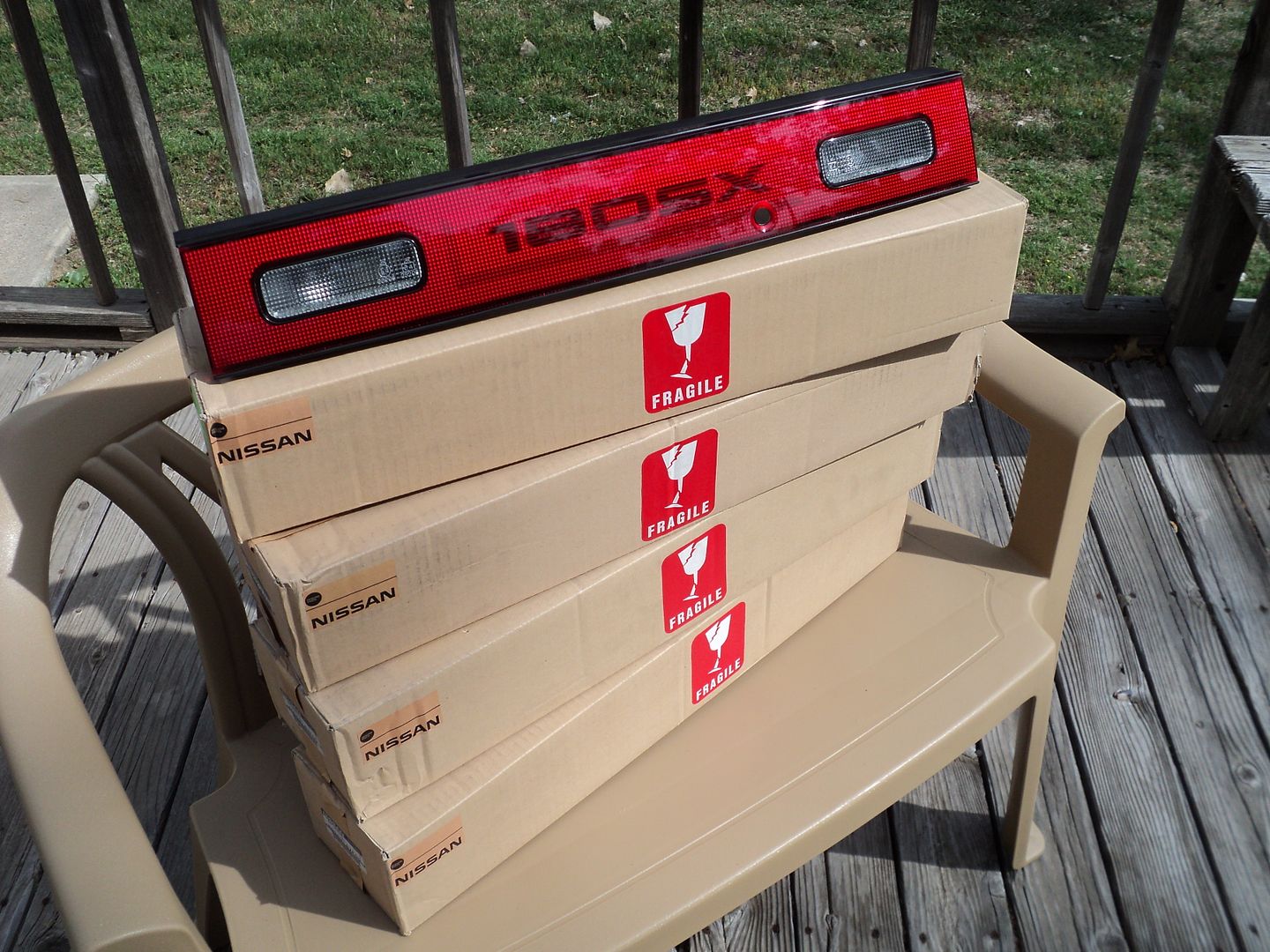 Like the title says we managed to get a few, brand new from Nissan, 180sx tail light... [Read More]
1 Reply | 268 Views
Wiper Motor Covers!
Nov 15, 2014 - 1:20 PM - by UniqueAutoCreations
Wiper Motor Covers!

S13 LHD Motor Cover



Do you have a nice engine bay but still have that ugly wiper motor hanging on your firewall dragging your whole bay down? Cover it up with an UAC Wiper Motor Cover. Now it can look as... [Read More]
5 Replies | 670 Views
[NEW PRODUCT RELEASE] SR20 VVL Parts from Autotech Motoring
Nov 14, 2014 - 2:03 PM - by FRSport.com


Autotech Motoring VVL SR20 Solenoid Relocation Adapters V2.0 - Nissan SR20 VVL Hybrid Engines

$199.99 msrp - CALL US FOR ZILVIA PRICING

This new kit features 2 separate relocation adapters similar to the older design but with some differences.
The relocation... [Read More]
2 Replies | 336 Views
» Stats
Members: 155,553
Threads: 553,877
Posts: 5,568,019
Top Poster: Phlip (27,423)

Welcome to our newest member, yochris269
» Online Users: 1,289
444 members and 845 guests
05plsrt4, 180driftersx, 1993s13, 1slowlance, 20 til 3, 240low, 240sx354, 240sxvaj, 240trooper, 240VP, 280zx2by2, 2forty, 2l84u, 3v1lk3n, 4bnsly, 510skater, 59bhp, 90RedCoupe, 95_S14, 96Turbo, abaron13, Adriang619, Adrift, Aeroscraper326, Ahraz123, AKAahlecks, alemuscmk, ALLCITYS14, Almosttt, alonroz, andy21557, anti tyler, Aojai, Apex`R, Arrowking, AttilaGrind, aunavi, austyn240z, auto240s14, awesomeHB240sx, Baker_, bansheeracer2003, banshee_rider909, Beerbaron, Benny666, Big Daddy 18det, bigdaddyyumyum, bjohnson-ap1, blackmags91, blue23, Blue91hatch, bmaddock, Bmx240sx, Bobadrift, Bokeh, BoneSamurau, Brandon., brandons2k, Brian04, Brownrice, bruins1, Bryaaant, bskiles92, BudMadeMeWiser, Butters916, buuuddhhaa, Ca-det-s13, CaliforniaMayhem, car, carguy, carlos350z, carlover, carmaniac1993, Ccroak, cespana, chaka_flocka, Chief 1402, Chl_drifter, chuyi39, Cisco357, ClutchKickinTofuBoy, cmbz31, cmdsboost, cogz756, ComicArtist, CompleteXen, Corbic, crazspence, CrazyIvan, CRZSWAP, cured13, czarcasm, D-Koncept180, DA KAOS, danbarnett123, daotdaot, darkiee, Dauzat's 40, DaveDups, David L., Dawn, dbaker5, Dboyizmlg, deathdealer240, Derek232, Devin240, DJ 21o3, djaff718, djevo, DJPimpFlex, dnatoli, docboost, doitsidewayz, dos eses, Dragonace77, dreek93sr20, DRFT180, DRFTSAINT, drftx, Drift4dayz, driftkeni, Drift_86, DruidAT, drunkmunky, duggyb, dukiespice, DustysS13, easternrider, ebobsouth, EDacIouSX, edwin23457, efrain_n7, egomez, eisele2192, EliteGTR, emmanuelvm17, EmpiresFall280zSTI, Epic.Movement, esar20foo, Etiquette, EvilEgg13, Evo spec D, ExZaCc, eye-5, FC3S turbo, feito, Finchie, Firewataboy, flossyrobinson, Foammy, FuckV-Tec, fullthrottle, FusionR240sx, future, Future240, futures14drift, fxtheloco, fyneyoungstunna, garagespec, gerardogomez0809, ghostdrifter56, ghostracing, GoodKnight, Goofs, Gordo714, GuardianLlama, gvulakh, gzus9, Halucha, Hanz41, Heavyweight, HerraFrushBro, Herz, Hiighboost2, HipHopHippo, hobbs, hokie240, holdupswolledup, hondabim, HookyKouki, Hoonin', Hunter_507, hVk91, h_cabs13, I hate my honda, ibuki56, ihaveagtr, Ihqz, iLagX, ill_s13, ilovecoupes, Ivan_13, i_am_jon, jakewolf, Jamaica, JamesCon, jaysgottaredtop, JBB, jbjslambert, jcgcuba, jcyr, jdm ctr ek, JDM-FERN, JDMboy, jdmflavor510, jdo180, jeffwiggins, jet-ali, jk26, JOeS, Jordan_Inc, josh_cooper, jpost, JrBully, JRusty15, JSimpson, jtaylo, JTunedMotorsports, kaantuu, kalel540, kapon3, kasted, kevinzhou, kilamax03, killer240, kingJurzy, Kingtal0n, kleenS14, Konster, kOuKi MoNsTaRr, KoukiGrl, kpnasty, kunt_masha, kurtiis, kyle1a2, Laddergoat, lame_s13, laurentj23, Lawrenceeeeee, ldave98, LegitSeller, LetsGetLifted_180sx, Levan. B, Lightlysalted, lilusty, Linux2501, Ljensen11, LMFC, LongbeachBlue_r32, Loomis112, Lueee10, MAG58, MALUCH, Man of 5lay, Mandooh240, MarcD, mark13marcos, MaStA WaKa, mattnoble93, Mike - E, mistersw20, Mister_S14, Miyavi, MK_951, mosqkid101, Motley, Mr.Folgers, MrChow, mustangmike6677, M_Dubz, nachos14, navsterd, needsmospeed, newlovekid, NguyenS13, nighthawk48, nilr92, niSm095, nismo03, Nismo_Chris, Nissan4Life87, Nissin19, Nizmology, No 240.. No id, odmoht, oewoko, OgSilviaSkywalker, OHHSHH, OkiDori17, oldschoolsilvia, OnlyZenki, Onyx5spdSportx, owinbush, p3c0r, panda_240, pete240, Poorboy, POScoupe, PosiS14, Presamax, Professor S, ProjectPanda13, projekt_s13, R33E8, Ra64mike, RACEBREAD, ravinaziankid, rawlo, ray_dizzle33, red92ka, RedBaran, redline88, RedRedWine, RedSled, Reece, revat619, rgnhd, RiceBuster, richmoney, RickyS13., Ridebmx425, Road2Perfection, rob d, Roc777, rocketgecko, rock_7, royalty4675, Rsr240sx, Ryan.maccie, s&tcustoms, s13drob, s13envy, s13rhdhatch, S13VALLEY, S14 Datsun, sailerwan, salemboy19, samms95s14se, samuelmetalx, sawatsky, schnabulator, SDDSs22, sevenpt62, ShadowMan, ShakotanGazelle, Shyne208, Silvia G, Silvia479whp, skai, skyline240sx, sleek6mt, sleeper108, Slippin'eight-nine, slovia, SlvrAvant, smoketherear, Snuffy, some-guy23, sooky123, spacejam2012, Spec. R, specie, SpuGen, SR20DET-B2200, sr20drifter, starlet4ag, stayclassy, staykasaurus, StayTucked, Steve5405, stevenrapids, STR3TCH, streetstyle, SubieSeth, Sumslapper, sunrat, super240sx7185, SuperiorS14, surly, Swiffly_Swan, t-ray, t2films, Takumi Fujiwara, Tantwoforty, tauntdevil, Taylor Shinobu, tbyrd757, team13, Teh Luckinator, Tehknicolor, tehproto, Thaiboy, ThanatosG, the3SecondJerk, TheJDMpanda, theultimatehero, ThE_EnD, the_strange, thordrivesfast, thumpin, ticklemeermuel, tloh, toomanytoys, Toplevel4ever, Trap god, Travjdms14, trikk, TriniTT, turboeic, turbotank, TwelveAM, tyson2699, Tywin, UNISA JECS, unknownX, Unrestrained, urk, vavoom, vcc02, vJilly, voiddweller, VQNATION, vwtuner7, wanabgts, wasabiboi, white95zenki, whitena, WholeGrainS13, wicked09, Willed10, windingroad86, wolfpack, WorksCanada, X9C, xErniexChaosx, xonix_digital, xoxide, Y0SH, yamahaman168, zachvirus, zenki_240sx, ZERTA RACING
Most users ever online was 4,558, 04-17-2013 at 11:09 PM.