» Zilvia.net | The Original Nissan 240SX (Silvia) and Z (Fairlady) Car Community Forums
The Original Nissan 240SX (Silvia) and Z (Fairlady) Car Community Forums

Here you will find dedicated and knowledgeable Nissan Owners, Member Rides, Photo Galleries, Blogs, Technical Articles, Marketplace, Group Buys, Reviews, Installs, Drifting, and Links.

We are collaborative group dedicated to all S13, S14, S15, Z32, Z33, Z34 chassis sport cars, Nissan's greatest.
» Recent Threads
Title, Username, & Date
Replies
Views
Another broken cheap...

29

786

"driving"...

4

124

Drive shaft support not...

21

283

Small Questions Thread...

16,520

407,737

Dorisha | Nagano |...

1,574

206,834

HOW-TO: S14 digital...

216

31,720

This is the interior...

7,459

1,221,076
» Advertise Specials
Golden Week Sale ~ D-Max Super Street ~ $749 ~ S13 and S14
Apr 19, 2014 - 8:59 PM - by GTR-Garage


To celebrate upcoming Golden Week we're running a special on the ever-popular D-Max Super Street coilovers. We have sold dozens of these with extremely positive feedback. They are priced nicely and won't scramble your brains on the street and can handle themselves on the track. They've become quite popular with the D1SL Regional driver's, many of who drive their cars to and from the track. This includes Kazuki... [Read More]
0 Replies | 193 Views
180sx Tail Light Center Garnish, Brand New!
Apr 19, 2014 - 8:52 AM - by UniqueAutoCreations
180sx Tail Light Center Garnish, Brand New!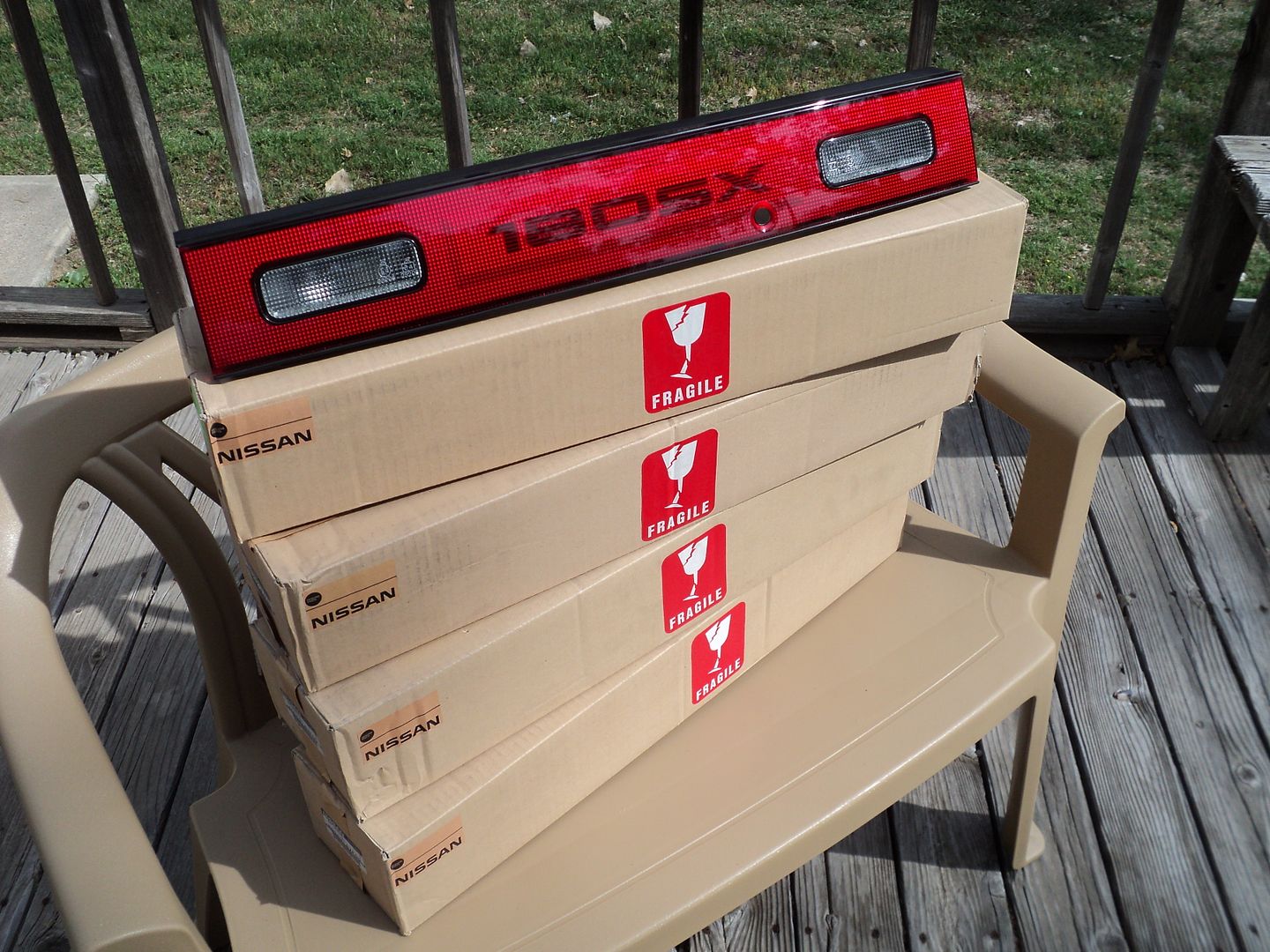 Like the title says we managed to get a few, brand new from Nissan, 180sx tail light center garnish panels. They are brand new in unopened boxes. These could be some of the last new ones out there. Don't miss out!
... [Read More]
0 Replies | 99 Views
DorkiDori Kouki S-CHASSIS V2! Only $19.50 Shipped in the US & Canada!
Apr 18, 2014 - 6:41 PM - by dorkidori_s13



Please see the FAQ below...
• EARLY ORDERS SHIPPED ON 04-12-14!
• SECOND BATCH PRINTING MONDAY, APRIL 21ST!
• ALL ITEMS... [Read More]
4 Replies | 131 Views
*** VarrsToen Wheels - ES2, ES3, ES6 Pre-Order!!! - NEW COLORS - ETA May 12 ***
Apr 18, 2014 - 6:33 PM - by Sonic Motor
VARRSTOEN WHEELS - ES2, ES3, ES6 PRE-ORDER!!!
VARRSTOEN ES6
ES6 18x9.5 +35 5x100 73.1 FULL GLOSS BLACK W/ GOLD RIVETS

... [Read More]
0 Replies | 292 Views
FRSport Deal of the Day: SPEC Lightened Flywheel Nissan 240SX 89-98 KA24DE KA24E
Apr 18, 2014 - 2:54 PM - by FRSport.com


FRSport Deal of the Day: SPEC Lightened Flywheel Nissan 240SX 89-98 KA24DE
SPEC billet flywheels are manufactured and developed for specific driving... [Read More]
0 Replies | 79 Views
Enjuku Racing - Authorized Tomei Distributor
Apr 18, 2014 - 1:54 PM - by Enjuku Racing
If you didn't already know Enjuku Racing is an Authorized Tomei Distributor carrying their entire line of products!!
http://www.enjukuracing.com/brands/Tomei.html

... [Read More]
0 Replies | 68 Views
Enjuku Racing - ISIS KA24DE V2 Ceramic Coated Manifolds
Apr 18, 2014 - 1:51 PM - by Enjuku Racing
ISIS KA24DE V2 Ceramic Coated Bottom Mount Manifolds

http://www.enjukuracing.com/products...ic-Coated.html

... [Read More]
0 Replies | 109 Views
Godspeed Project
Apr 18, 2014 - 1:05 PM - by Fatboy Garage
First of all, thank you for all of your support!

We would like to announce from everyone here at Zilvia.net that we have decided to no longer produce any non-suspension related products. We will only specialize in suspension development such as coil-over systems, sway bars, control arms, camber kits and suspension related product. This decision became effective April 1st 2014.

With that being said
ALL turbos,... [Read More]
2 Replies | 258 Views
Shop the BIGGEST Sale of the Spring with FR Sport's Easter Sale Spectacular!
Apr 18, 2014 - 11:23 AM - by FRSport.com


The Easter bunny has struck again at FR Sport, giving you a great opportunity to save on our huge selection
of in stock parts! From April 18th through April 24th, big discounts of 5%, 10%, 15%, and up to 20% off most
in stock items will be available throughout our site during ... [Read More]
0 Replies | 113 Views
NissanParts.cc | R34 RB26DETT N1 BARE ENGINE BLOCKS | IN STOCK
Apr 18, 2014 - 10:11 AM - by RussellM
We currently have a pile of these blocks in stock, ready to ship. We have drastically decreased pricing on these - so jump on it quick because these generally sell out really quick.

WILL NOT SHIP TO CANADA, HI, PR,AK Not valid with any other offer ORDER HERE

:

... [Read More]
0 Replies | 243 Views
NissanParts.cc | JDM S14 Kouki Front and Rear Bumpers | In Stock | On Special
Apr 18, 2014 - 9:48 AM - by RussellM
JDM OEM KOUKI FRONT $375.27 SHIPPED JDM OEM KOUKI REAR $299.09 SHIPPED SHIPPING PRICE IS SHIPPED TO 48

... [Read More]
2 Replies | 183 Views
NissanParts.cc | Incredible deals on HKS Hi-Power & Apexi N1 Exhaust
Apr 17, 2014 - 3:09 PM - by RussellM
S13 HKS HI-POWER EXHAUST $496.50 SHIPPED

-Fits ALL S13 Models

-Stainless Steel SUS304

-120mm Tip Diameter

-85mm Piping Diameter

-Mandrel Bent

Inspired and designed from endurance and GT racing in Japan,

... [Read More]
0 Replies | 143 Views
FRSport Deal of the Day: HKS EVC Boost Controller VI
Apr 17, 2014 - 1:25 PM - by FRSport.com



FRSport Deal of the Day: HKS EVC Boost Controller VI<--click... [Read More]
0 Replies | 160 Views
♛♛ SFL Autosports Inventory Engine $ale:RBs:$1700 R33 Clips:$3000 GC8 Clips + More ♛♛
Apr 17, 2014 - 11:58 AM - by SFL Autosports
Dear Members,

First off, I'd like to introduce myself. My name is Luis. My other username on here 'SlmdCpe' and I am proud to announce that we here at SFL Autosports are now Zilvia supporters. I will personally strive to give you guys the best customer service and buyer's experience possible.

Shop

... [Read More]
1 Reply | 200 Views
PROPER+ Bubble Drift JDM Style Shift Knobs
Apr 16, 2014 - 11:49 AM - by GuerillaRacing
PROPER+ Shift Knobs

are now in stock at Guerilla Racing

Now available at Guerilla Racing, these JDM drift inspired shift knobs are guaranteed to make your ride unique. Offered in a variety of colors, the PROPER+ shift knobs

... [Read More]
0 Replies | 302 Views
NissanParts.cc | 240SX BC or Apexi Coilovers + SPL Package Deals | HUGE SAVINGS
Apr 16, 2014 - 10:54 AM - by RussellM
We just launched several package deals with incredible savings. We packaged up our most popular combined items, if you want to combine some parts and they are not packaged here - let me know!

Each kit can be customized to include BC or Apexi coilovers w/ your choice of SPL Suspension Links.

... [Read More]
2 Replies | 211 Views
ROCKET BUNNY S13 KIT COUPE (REPLICA) $899 Shipped
Apr 16, 2014 - 12:52 AM - by Wolf45
[Read More]
8 Replies | 487 Views
CXRacing IS300 2JZGE Turbo Kit
Apr 15, 2014 - 3:02 PM - by cxracing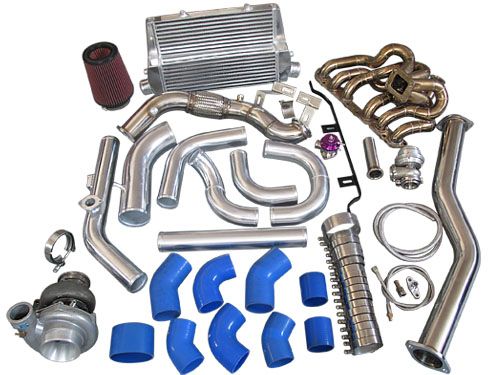 ... [Read More]
0 Replies | 219 Views
FRSport Deal of the Day: Pauter Billet 4340 Forged Rods SR20DET
Apr 15, 2014 - 1:03 PM - by FRSport.com


FRSport: DEAL OF THE DAY: ... [Read More]
0 Replies | 173 Views
Enjuku Racing - New ER T-shirts Available
Apr 15, 2014 - 9:32 AM - by Enjuku Racing
New ER T-shirts Available
http://www.enjukuracing.com/brands/Enjuku-Racing.html
... [Read More]
1 Reply | 119 Views
» Stats
Members: 148,100
Threads: 535,735
Posts: 5,422,862
Top Poster: Phlip (27,219)

Welcome to our newest member, scoupe1389
» Online Users: 1,572
506 members and 1,066 guests
180 drifter, 1991-240, 208s14.5, 240BrittonHatch, 240hi, 240life, 240sxdriftin, 240sxfan6882, 240sxrb30, 240sxTyler, 240zach, 2fastandfurious, 3v1lk3n, 510skater, 7Chris7, 808slyda, 89_240jdm, 91240coupe, 92RMS13, 95_S14, 96Turbo, abaron13, aga, ahel13, ahmed finder, AikenMurkAllDay, Akop, alex91sx, aligoodn, alpha0male0, Amandrews, Andrea D, andrew600, andrewrnava, anti tyler, apex, Apex`R, armand, army240, asantos91, AWD260R, ayrtonlucyk, aznfab213, azs13, B-ozz, b4l, babowc, bansheeracer2003, bataangpinoy, Belikechappy, bendrich, benenarmor, benja, bersh240, bfarroyo, bfellini, bjohnson-ap1, BlackZenkiS14, blackzrd, Blastedmax, bluepiggy89, bobalini, Boomer21, boostdd, BoostedAuto, Boostin510, BOROSUN, Bpinoy730, Brandon., Brenden54, brian420sx, BrokenDiamond, BrokenWhite240, bruins1, Bubba, bubbles210, Bullett, Bullitt_180sx, burgundyandblue, Calsonic180, cantdrift11, carlos-s14sr20, Caucasian, Cesar_559, Chaluska, chaosxsteve, Chapo323, chetos13, Chris_518, Chubii, chuyi39, circuitkev00, CJ 240sx, ClutchKickinTofuBoy, cmbz31, cone killer, CookiesNCream, Cory Scheuer, Cpt. FailBoat, crazywoody, CrimsonRockett, croukin, crunkride, D.RPS13, DailyDrivenS14, darksyde, DatFrankieFiggs, Dave361, DaveDups, Def, demon7983, dev71893, dimsumsil80, DJPimpFlex, Dknepp, DoIt, DomChan, dontxploitme, dozzer93, dpacro, dpkid101, DragonZORD, Drama, DRFTxHRD, Driftacular, driftheart, Drifting Kalamari, Driftwurks, Drift_FX, DViper0020, e1_griego, Eardize, eastoahu, eddie89s13, EliteGTR, emu103, EnemyS15, enex, Enjoibaker, esuom7x, ExoticBear, eye-5, Face Man, fashnootin, Fat_BoySil, FcMURRRDA, feito, Fiero, Firewataboy, Flipnirish, FLiP_OnE, Fragzilla187, Fries, fullthrottle, fuqaname, FusionR240sx, fxtheloco, GabeS14, gallo, Gamma, gap450r, GavoS14, gbaby2089, gearhead290, ghost_22_47, GK1707, goldenls, goldens14, Got Insulin?, grimm199, GRNxS14, GumbyS13, Gym & Drift, Ham25, Havok, hector20, HighwaystarJC, hionpsi, HKSalex, HyperTek, I hate my honda, icedsole, iHateMySilvia, ihaveagtr, ILLMATIK, illxs14, ILoveJDM, Imarvin240, infamous240sx, Irishs13, iStrafe Sick, itsnammy, iVanRoz, Izento, j0nny, Jackz11, jaes s14, JakeInPa, JamesS14, jangvt, Jaredcweatherly, Jarhead0612, Jason9011, Jav, jay555, jayrawr, jaysgottaredtop, JBB, jcreative187, Jesse_Shoots, JetS500, jgriffith, JIMB0, jk26, jlsports23, johnm, jpbpoway, JRCook320, junn, K3Drifting, kaane, Kaifd3s, Karlitos, KendallH, Kenton M, kev240sx90, kevinintegra, kid240sx, killtrust27, knarxed, kOuKi MoNsTaRr, kouki-mayne, KPNITRL, Krazykouki, kyle1a2, K_style, l adam l, lady_180, lame_s13, LawnmowerHero, leedrift, Legend1515, Lethal240, LetsGetLifted_180sx, linton, llDemonll, LMFC, LOADING..., LoL_FWD, louie661, lovemeruff, lpalm24, ls14turbo, lucas240sx, LuckyX2, luie976, lukeyg, Lumber, m3mobbin, ma77_09, macef9, Mack0917, Magnezee, marat, marshallpre1, marveluz, MaStA WaKa, Matej, matthewman09, maxroach, MayhembB, mb_s13, mcgraneimports, mdudley398, MeanS14, Meeekzz, megasuperS13, merijndj, mike fonseca, mkezzo16, mkwasabi, MK_951, moonkid, Motary, mothersheadmotorsports, mpapers22, Mr. Miyagi, mrturboextreme, MuseR, MuteTurkey, muzzfuzz, Mzag, M_Dubz, nachos14, NavanKouki, ndchavez, nicsoroka, nilr92, nine1twoinc, Nisbro, nismonismo240sx, nismostate, nismo_drifter, nissanhoe4show, NJs13_1993, Notorious405, npshultz86, nrcooled, ohhdude, Okinawandrifter87, OMFGeofffff, Oskirocket, Outlaw13, oXeNo, P2592b, p3c0r, Pacman, Pang3t, Paper_Tiger240, Perez04, Phantomjt, Phoenyxinferno, PhopsonNY, phunc, pndjones, pogi_kep, PoJaiKai, PolishPat3, Polked4G63t, PoorMans180SX, PowerDrifter, powis13, ProjectPanda13, projekt_s13, R33E8, RalliartRsX, ravinaziankid, Rayiens, ray_dizzle33, raz0rbladez909, Raz83, Razi, Rb26kouki, rbrixe1, red92ka, Reeseworking, RitzY33, rnkelly, rob22, rolf, rotbrap, royalty4675, rpierce, RSDarkko, s10drift, S13 Devil, S13HB, s13mikesr20, s14kozenki, s14sport, s7x2, sabSquishy, sadairk2, saycarramrod, scz18, seducksauce, seelnahay, Sergiogtt, Sgtnubcakes, shadowhunter66, Shadow_S14, shakezuhla, sheepskin, shinhed, sickstatus, SideSlide, sikvic01, singlecamslam, sk8punk235, SkittlesA7X, SL Blak Soldier, slapyomomma, slideslidegnarslide, slideways2004, slidewayz240, SlikRick, smoked240, smoketherear, Smooth_Operator, Snowballcoupe, SoCalDrifter, solexdrifter, Solomansy, some-guy23, sooky123, Spaz882, Spec. R, spoolinrb25det, sr20det2010, sr84, srbenz, st280, starboarder2004, Starlet119, stealthmode1216, sterlinge, stigo, stprasinz, StreetLimits240sx, streetstyle, strttnr, Sumslapper, supraboi18, supradeluxe, swanns13, Syncmaster, sytfu_S14, S_13_Sr., tacotacotaco, tanman8181, Taylor Shinobu, team13, Thaiboy, Thatgonzokid, The Mid, TheBlaiant, TheCarbon26, TheHeath, the_strange, threefiddyz, Tignometry, Tim1997, timandytimandy, tm9293, ToFunator, tommyboi, TommyD.Truong, tonez, Tonis56, TonyCG_7799, TopGunz, Tougegtr-33, Trinidrift3, troskinatior, TrunkStyle, Tucked-Tippin, Tujin, tuquik, turbos14, TurboSE, turtlecivic, TwelveAM, typical, T_wo.and.T_one, UkCobra, unijabnx2000, UNISA JECS, Vadim's13, Ventura213, vespaman, Vic7690, vJilly, VNG704, wanabgts, Wayne93, weagle, windingroad86, Wolf45, wolfy47, word sux, wowzers9930, wurley, wwong510, wyattg96, WyGuy, wyteboiii, X9C, Xekh4, xinfinitix240sx, xkamikazestormx, xmysacredoathx, x_hawker, Yellow4g63, yetijeff, ykemma, yomisiu, yurisfriendevan, yuvannr, yvang07, z33 guy, zbarsuglia, zenki 95, ZenkiDeven19, Zenkiii, zenkijo, ZenkiMayhem S14, Zenkistyle, Zent, Znick742, zombiewolf513, zziak, Zzz89, [240sx]
Most users ever online was 4,558, 04-17-2013 at 10:09 PM.