» Zilvia.net | The Original Nissan 240SX (Silvia) and Z (Fairlady) Car Community Forums
The Original Nissan 240SX (Silvia) and Z (Fairlady) Car Community Forums

Here you will find dedicated and knowledgeable Nissan Owners, Member Rides, Photo Galleries, Blogs, Technical Articles, Marketplace, Group Buys, Reviews, Installs, Drifting, and Links.

We are collaborative group dedicated to all S13, S14, S15, Z32, Z33, Z34 chassis sport cars, Nissan's greatest.
» Recent Threads
Title, Username, & Date
Replies
Views
240sx s13 shutting off...

17

234

KOUKI 180sx AERO THREAD...

14,011

1,695,392

The Silvia Aero/Coupe...

3,097

411,684

Wheel Fitment Question...

2,992

248,768

s14 trunk light

7

144

The Two-tone...

3,567

402,260

NA 240sx Nissan...

46

2,721
» Advertise Specials
FRSport Deal of the Day: Cusco Rear Strut Tri Bar Nissan S13
Mar 11, 2014 - 12:50 PM - by FRSport.com


FRSport Deal of the Day: Cusco Rear Strut Tri Bar Nissan... [Read More]
0 Replies | 124 Views
Wiring Specialties Build Off Contest Finalists
Mar 11, 2014 - 11:13 AM - by wiring specialties
The top 10 finalists for our Build Off contest have been chosen! Now the voting is up to you guys. The top 3 pics with the most likes on our Facebook page will win some cool prizes. Head over to our Facebook page, start liking, and tell your friends!


1 Reply | 103 Views
NissanParts.cc | HUGE Steering Wheel Inventory | Grip Royal, NRG, Customs, Etc
Mar 11, 2014 - 10:47 AM - by RussellM
We currently have a massive inventory of steering wheels, hubs, and quick releases. Whether it be a painted wheel, leather wheel, suede wheel, custom painted wheel, wood, etc - we have it!
Below you will find a list of all of the steering wheels we have in stock, along with a few photos of some of the custom painted wheels, and our most popular NRG wheel.
GRIP ROYAL MAGENTA w/ Pink Holographic Flake
... [Read More]
0 Replies | 104 Views
♛♛ AMAZING BC Racing Coilover Deal ~ Inquire Today - My Prices WONT BE BEAT ♛♛
Mar 11, 2014 - 8:54 AM - by SFL Autosports
Dear Members,

We've had such good feedback with these, we've decided to extend the sale.

OUR PRICES

WONT

BE BEAT!

Call me for this RIDICULOUS price!

Best Regards,

... [Read More]
0 Replies | 59 Views
CXRacing Headers for Toyota Corolla with 4AGE
Mar 10, 2014 - 12:00 PM - by cxracing
!!! CXRACING DEAL OF THE CENTURY !!!
... [Read More]
2 Replies | 302 Views
FRSport Deal of the Day: Blitz Electronic Throttle Controller 03-06 Infiniti G35
Mar 10, 2014 - 9:32 AM - by FRSport.com
... [Read More]
0 Replies | 77 Views
Rebuilt Garrett GT2871R Turbo
Mar 09, 2014 - 11:57 AM - by JDS Performance
Rebuilt Garrett GT2871R Turbo

///FULLY BALANCED///

$1100.00 shipped in US (not PR, HI or AK)

joshds25@yahoo.com

Compressor Wheel/Housing:

NEW Compressor wheel

53.10mm

71.0mm

56 trim

POLISHED INLET Compressor housing for GT2871R with 71mm 56 trim wheel, COMPRESSOR HSG .60 A/R, T04B style with 3" inlet and 2"... [Read More]
3 Replies | 287 Views
March Madness Sale!
Mar 08, 2014 - 5:04 PM - by UniqueAutoCreations
March Madness Silvia Cooling Panel Sale!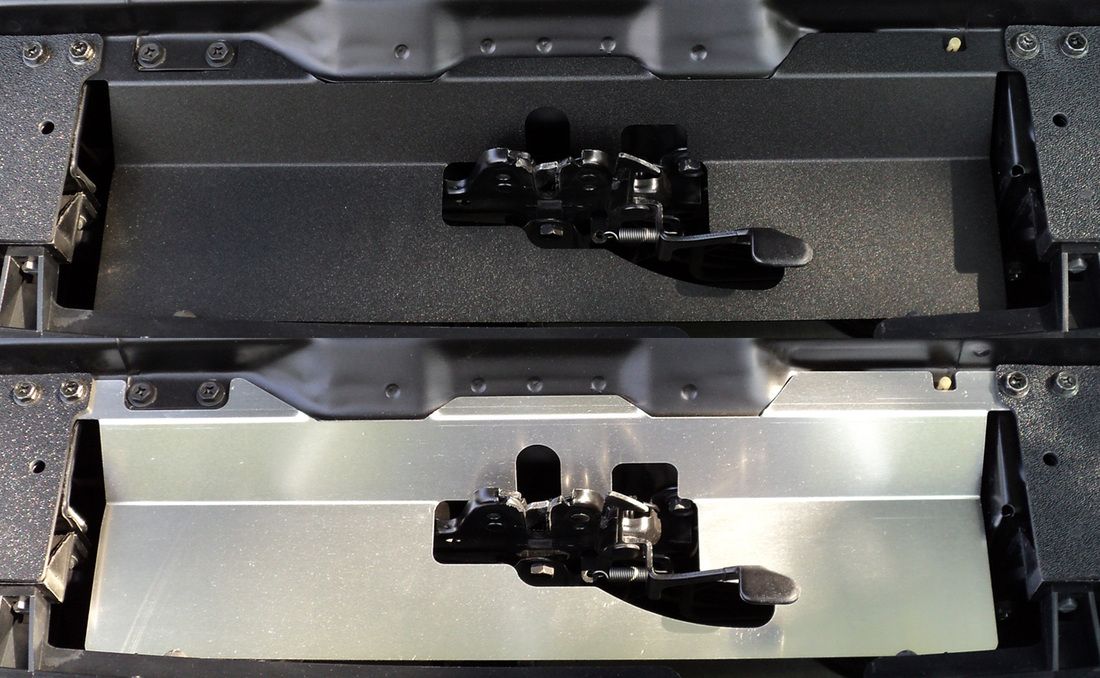 OEM "Silvia" Lettered Grill Cooling Panel

Make your radiator work more efficiently while dressing up your engine bay with UAC's cooling panel. This aluminum panel keeps air... [Read More]
0 Replies | 202 Views
S13 Radio Brackets
Mar 08, 2014 - 5:01 PM - by UniqueAutoCreations
Affordable S13 Radio Brackets!




... [Read More]
0 Replies | 160 Views
DorkiDori Kouki S13 V3! Only $19.50 Shipped in the US & Canada!
Mar 08, 2014 - 2:48 AM - by dorkidori_s13


Please see the FAQ below...
• EARLY BATCH PRODUCTON ORDERED 03-10-14!
• NORMAL SHIRT PRODUCTION BEGINS MONDAY, MARCH 24TH!
• ALL... [Read More]
2 Replies | 137 Views
DorkiDori S13 Aero Parts! FIT AWESOME! HAND LAID FRP MADE IN THE USA!
Mar 08, 2014 - 2:47 AM - by dorkidori_s13


Please see the FAQ below...

• FOR ADDITIONAL PICTURES, VISIT WWW.FB.COM/DORKIDORICLOTHING
• ALL AERO ORDERS ARE PROCESSED THE MONDAY AFTER... [Read More]
1 Reply | 140 Views
CXRacing FMIC Kit for Nissan 300ZX Z32 Twin Turbo
Mar 07, 2014 - 6:14 PM - by cxracing
!!! CXRACING DAILY DEAL !!!





Today we have our Black Powder Coated FMIC Kit for the Nissan 300ZX Z32 Twin Turbo going for ... [Read More]
0 Replies | 190 Views
R33 & Z32 (2+2) Parking brake cables.
Mar 07, 2014 - 5:26 PM - by Scott@FontanaNissan
Hey guys! we have plenty of R33 and Z32 2+2 parking brake cables coming in this week. we are expecting them to arrive and be available for shipping monday. so here is the deal. if you have an S13 or S14 with Z32, R32/33/34, or Z33 brakes you will need these bad boys.

Z32 Cables should be used in the S13 Chassis
R33 Cables should be used in the S14 Chassis

We will be selling brand new sets for $99.99 either the R33 or

... [Read More]
1 Reply | 182 Views
FRSport Deal of the Day: Toda SR20DET Valve Springs
Mar 07, 2014 - 12:47 PM - by FRSport.com


FRSport Deal of the Day: Toda SR20DET Valve Springs

The TODA RACING Up Rated Valve Springs Set for the SR20det allow maximum lift while... [Read More]
0 Replies | 110 Views
Light Up the Night During FRSport's Daylight Savings Special
Mar 07, 2014 - 10:23 AM - by FRSport.com


Increase visibility and safety with upgraded lighting available during FRSport's Daylight Savings
Lighting Special. Lighting accessories from headlights to tail lamps, side markers to turn signal
lights from top brands will be on sale during our special from March 7 through March 13th.
... [Read More]
2 Replies | 219 Views
NissanParts.cc | 10% OFF Site Wide + Free Ground Shipping Over $150
Mar 07, 2014 - 9:18 AM - by RussellM
10% OFF SITE WIDE

+

FREE GROUND SHIPPING ON ORDERS OVER $150.00 COUPON CODE:

10OFFMARCH

EXPIRES:

TBD

START SHOPPING:

... [Read More]
3 Replies | 249 Views
SSR Wheel presale!
Mar 06, 2014 - 4:13 PM - by Scott@FontanaNissan
Hey Guys,

we have developed a good relationship with SSR wheels, word is that their shipment is due to arrive in the next 2 - 3 weeks. Their New GTV wheels are very affordable and always of high SSR Quality. Sizing is also perfect for the Z33 and Z34 guys! here are some pictures of the wheels!
SSR GTV01
... [Read More]
3 Replies | 410 Views
Enjuku Racing - Carbon Fiber Radiator Cooling Panel - S13 ** Clearance **
Mar 06, 2014 - 12:53 PM - by Enjuku Racing
Carbon Fiber Radiator Cooling Panel - Nissan 240sx 89-94 ** Clearance **
http://www.enjukuracing.com/products...89%252d94.html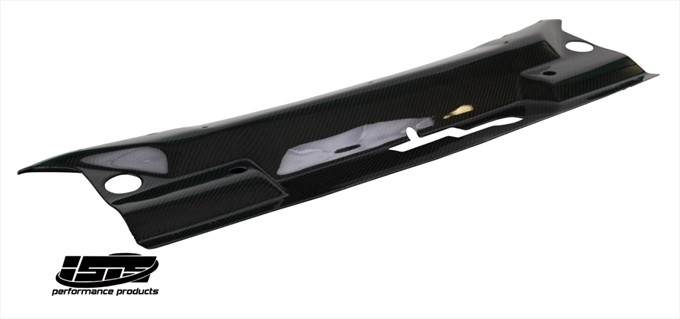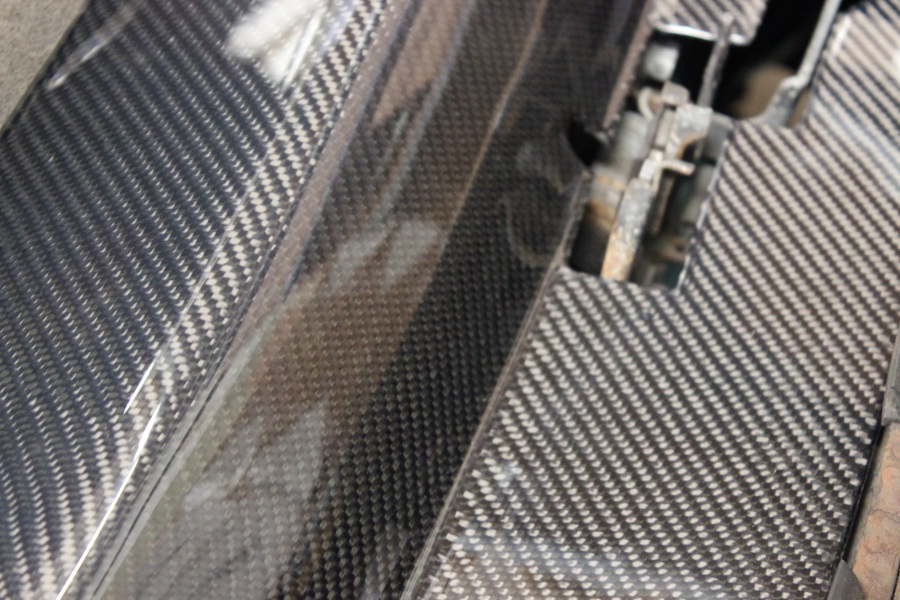 ... [Read More]
5 Replies | 405 Views
FRSport Deal of the Day: Muteki Extended Racing Lug Nuts M12x1.25mm Pink 20pcs
Mar 06, 2014 - 12:51 PM - by FRSport.com


FRSport Deal of the Day: ... [Read More]
0 Replies | 163 Views
Enjuku Racing - KW Variant 3 Coilover Set S13 *** In Stock **
Mar 06, 2014 - 12:50 PM - by Enjuku Racing
KW Variant 3 Coilover Set for Nissan 240sx 89-94 S13 ** In Stock **
http://www.enjukuracing.com/products...san-240sx.html


... [Read More]
0 Replies | 202 Views
» Stats
Members: 146,748
Threads: 531,790
Posts: 5,391,652
Top Poster: Phlip (27,215)

Welcome to our newest member, BLZ3305
» Online Users: 2,132
655 members and 1,477 guests
!Zar!, 06FairladyZ, 1BADTTZ (SoCal), 1swts13, 1tyrefire, 1ZlowZ, 240hi, 240low, 240sR4drifting, 240sxkid223, 240sxracerb25, 24silvia, 2GAT123, 2JZR32, 2tone_s13, 3v1lk3n, 4DOOR_LIFE, 510erv, 5t341tH, 600hpsti, 614s14, 626Alexxx, 801nismo104, 90s13coupe, 90_S13, 91240coupe, 91240syes, 914Slide, 91ka24, 92-240sx, 92R32GTST, 93nismo, 94WhtLytng, 95 maxima se, 95typeX, 95_S14, 96Turbo, 97koukiman, 97nismo, aaron240sx, aaronka, Abstrak0ne, aca240, AceInHole, adams 02rs, adversedroyd, aeneasc, aformerclarityam, AFSil80, Agamemnon, akaina240, AKsamuraiS14, aligoodn, alwyzDTF, andisan, andrew600, AndrewSana, Anthraxthor, Arrowking, asantos91, Aspire818, Asuka, ATLspeed, Azian465, aznsensazian, B-Man92, B-ozz, b4l, babowc, badfish21, badP4nda, Badwrex, bad_silvia_s13, bambam407, BamboozledOne, BB4rank, bb6lude953, BCHLR240SX, Beaupro44, beefcake6681, belac515, bendrich, beto300zx, bfellini, BiG MiKE86, Big Zee, bigblack64, bigturbo3, bill23500, bizarke, BkCressida1718, bkg775, bkuhl, Blaine Blast, Blastedmax, Bleakley, BlkZnK95, Bmxer1358, BMXnDRIFTING, bobalini, booZTTed, bored123, Bpinoy730, bratz_729, brndck, BrokenDiamond, bruins1, BSPerformance, Bullitt_180sx, buntaMN, burns_rubber, c72c, CalPolyKing, CalZenki, CantSTOP, carcrzy920, carlos e, carlosrafa, carpetmuncher95, CD510, CelicaDRIFTER, Cesar_559, chetos13, christs13, chuki.s13.coupe., chuyi39, Cl9leo, cnynracer1, CodedDrifter, cole shoes, corby_baby, corkscrew, coupesallday!, crazyt2007, crewchief05, crm1, csbailey, D-Rockz, DA KAOS, DailyDrivenS14, damianoa, DatFrankieFiggs, datsr510, Dave361, Davetheslave, Davidna2fi, davidpham, DD240sx, defcon86nwh, deh422, delado, delicious neo, derux, Devinjay, dhatkidwill, Digital240, DILLONDILLONDILLON!, ditchs14, DJ 21o3, Djrepete, dk11789, dluevanos01, DoIt, DomChan, donkayroo, DonVaughnS13, DopeSpike, dorkidori_s13, dosstat, dpacro, dpkid101, dragster2006, drftx, drift freaq, DRIFTER-M, driftheart, DRiFTiNGHETTOKiD, Driftnut69, Drift_86, Drift_FX, Driven08, drivinsideways88, drumnbasslvr, Dudegonefresh, Dustyn21098, Eardize, easternrider, eastoahu, Eazy_v, eddie89s13, EDDIECSL, eddie_ae86, ein024, eklipse38, Enjoipanda1, EpicPorkChop, erics240sx, EricsWorks, erict90, ernestz300z, es ar 20, ESone3, EVIL _S13, evilempire, Evo spec D, F1ashpoinT, fashnootin, feist, Fiero, finesse, Fireside, Firestorm999, Flicktitty, Flip2Flow, fliprayzin240sx, FLSurfsx, Flyin Hawaiian, FourtyKid, Fragzilla187, freepunk, FRESH2DEFCON, fronkk, frostvectron, Fuego, fukusdm01, fuqaname, FusionR240sx, G-moore's s13, G240, GabeS14, galant_x, gallo, Gamma, GavoS14, gbaby2089, GeneStarWindGSW, georgieb88, GK1707, Gnnr, GoodKnight, Got13oost, graymaverick, greenmachine300zxtt, GroundPerformance, gtspeedy814, GuardianLlama, guntop116, Ham25, harshhatch, hatchtastic, Hector Sanchez, hemmylane52, HFAS_monkey, hotteacup, husky, I hate my honda, I<3-SR20DET, I<3Panda86, iamtheyi, ibuki56, ihaveagtr, ijerkmy3, ill_s13, Imarvin240, infam0us44, infintysquared, irax, IsraelJJ, iStayBroke, Itzsashok, izzy-, JAAF, JaeTea, Jalvarados14, jamc, JasianBlazin, Javi'sSR20DET, jaxshawn, jay864, jaymelz324, Jayr_, JBB, JbeckerT78, jcreative187, jdm-specs, jdmanthony, JDM_eightSIX, Jdotsturn, jdsr20det, jeremyz, Jersthecool, jesse1243, JesusFreakDrifter, Jesus_lopez405, je_decoy, jmarules, jmax240, joeleo1, jofus228, Johannes, johnnynismo, jon.nicholls, josh price, jovanny240sx, jpbpoway, JrDarknes, jr_ss, Jsal32, jspecusa, jstilt, juanm203, Juantwo3, Judeasaurus, Jzx691, ka24debt, kadburry, KansaiDrifter, keada714, Keenan Galley, keisatsu_run!, kev240sx90, kevinLee, killerGSR, KlutchKickrr, Konster, Kooki, kouki 71, kOuKi MoNsTaRr, krayzbigmac, Kriskouki, kutlee, landon_rb240, Lawrenceeeeee, lbruzda44, Legend1515, LegendofChuki, Legoctf, Lethal240, Lethal240SX93, lewisfk, lgpalmer05, lgsr20swap, liberalswine, limited240, Linares, lixam87, LMFC, LOADING..., locoguy82, LOL_s13, Lompang, losmate, lovdrifting52, lowjackcity, lownslow20, LowNSlowG, LSS13, LuckyX2, LuisBordan, lv-180sx, m00lkimch1, m921fx, MACoupe, marshallpre1, martin.s13, MaStA WaKa, Matt300ZXT, maximumyin, MayhembB, Mazdaspeed788, mcgraneimports, Meeekzz, Michaelwinne, mike103, mikefc, mikevangs14, miLes., misterdorifto, mizagyu, Mjc24, mkhoid, MK_951, mlhiser, monster758, MorganS13, MP/B240, mrnorthside, MuteTurkey, mxexux, M_Dubz, napz510, NAVY-ET, needsmospeed, NeverFail, new-mee, nibbzs14, Night drifte89, Nintensity, nismo1234, Nismobound, Nissan240SR, nissanguy93, nissanhoe4show, NJREDNECK, norm180sx, nyk10000, N_WEHRLE, o7r6, offthewall, Ohdayumsayum, ojayers07, oldschoolsilvia, OMFGeofffff, omgwtf, onehundredoctane, Oscarps13, oscarsx, Outlaw13, P2592b, Papo240, paulseatingabook, pewpew1, Phantom_GTE, phobic, PhoenixFD, Phoenyxinferno, phunc, PiCoso, PoorBoyBrian, PoorMans180SX, porschekilla, PowerDrifter, poweredbysohc, ppuco, ProjectPanda13, projekt_s13, PrStien, Psw Jdm, Ptclaus98, pTen, PW180SX, Qemyst, racerocket, racers4life77, raffieoh, Rag, RalliartRsX, Rampage, randyjordan, ravinaziankid, Rb26kouki, RB33, RBPOWERED240, rbs14kouki, RB_240_420, Red-kouki-se, Reddrum13, RedTopKA-T, red_s14zenki, Reeseworking, Relighten, RHD_G, rightcoastimports, RocketBUNNY, Rodney_RAD, rollinrps13, roman21716, rongfk, rotanimod, royalty4675, rune1241, Rushin, rxpowerstroke, ryan15, ryaquinn, RZRSHARP_240SX, R_Rod_s13, S T Y L E S, S12 Drifter, s13 @ fullboost, s13charlie91, s13Cory, s13Yoon, s13zack, S14DEWAYZ, S14Dom, s14k, s14koukirules, s14sliding, s14sport, s2k05, s4tween, sabevia, sadairk2, SamoanGrizzly, satal95, scz18, se7en_, Sender, Seraphim38, sercho, seto519, SFL Autosports, Shadow_S14, shawn1331, shifts13, shinhed, sil14zenki, sileighty..., sileighty83, silnv, silverstonemkiv, silvia s13 drift, Silvia-type X, Silvia479whp, silviaNC, silviavert, simmode1, SINISTRUM, Sketch, Skidward, skimmpysb, sleek_240, sleepyS14se, SleepySilver, sliderite, sliderSR, slidestyle180sx, Slideurmom, slideways2004, slidewayz240, slos14, slow92, slutz4, SLYDEWAYS 96, smmsak, smoked240, smoketherear, Smooth_Operator, sneakypete, sngx83, snipper17, some-guy23, son., Spartucuss, Spec. R, speedfiend, speedracerturbo, SpeedY33, spoolinrb25det, SpuGen, SR20PWRALTY, sr84, srbenz, Srsil, srstan, SR_Elliott24, st280, ST34LthyN1NJ4, stance, stavirb25, staykasaurus, steelbreeze, StreetLimits240sx, sunnys14, superdorifto, supramon808, Swiffly_Swan, Tanner757, tclange@yahoo.com, techdeck261, Tech_s14, Tempo, thatoneguyjesse, the-rusty-240, Theezy, theianmcdougall, TheVizena93, the_strange, timmy_sivad@hotmail.com, timohtee, tle.88, TMW, tonez, Tonis56, TonyxWin, tootall4la, TooYoungToDrift, Touge180, Tougegtr-33, Trevor2393, tricky_ab, TrustS13, tub53025, Tujin, TurboSE, Tw1st3d, tyguy, Tylernol, T_wo.and.T_one, uhWuh, uraznfriend, usjdm14, V1A, va240dude, Vadim's13, VEX MOOCH, victme, victormak91, victor_esquivel, Vinh536, vJilly, w0nderbr3ad, Wackotrain, wanabgts, WERDdabuilder, wh0aitznic0, wherzwaldo, WIKID S4TEEN, windingroad86, Wookie384, word sux, wowzers9930, wurley, wwong510, X9C, Xaser, Xekh4, xGUNKX, xoxide, xsryguysx, xsteven562, yomisiu, Your240sucks, yuvannr, yvang07, z32gizzle, z32ttvert, Z32Twin Turbo, z33sidewayz, Zachsta, zachvirus, ZaK687, zaneithan, zchdrl, Zeenkey, Zekkal, ZenkiMayhem S14, Zenkistyle, zerodameaon, Zilvia4eva, Zombie240z, zook79, ZX88, [240sx]
Most users ever online was 4,558, 04-17-2013 at 10:09 PM.