» Zilvia.net | The Original Nissan 240SX (Silvia) and Z (Fairlady) Car Community Forums
The Original Nissan 240SX (Silvia) and Z (Fairlady) Car Community Forums

Here you will find dedicated and knowledgeable Nissan Owners, Member Rides, Photo Galleries, Blogs, Technical Articles, Marketplace, Group Buys, Reviews, Installs, Drifting, and Links.

We are collaborative group dedicated to all S13, S14, S15, Z32, Z33, Z34 chassis sport cars, Nissan's greatest.
» Recent Threads
Title, Username, & Date
Replies
Views
Haltech Hard to Start

4

69

Rear end stub shafts

13

261

My s13

12

107

Leak?

1

2

Small Questions Thread...

16,543

410,810

If you are new,...

4,987

171,603

KOUKI 180sx AERO THREAD...

14,201

1,732,224
» Advertise Specials
♛♛ Cosmis Racing Wheels ~ Inquire Within! Best Prices ♛♛
Apr 23, 2014 - 1:05 PM - by SFL Autosports
XT-206R

18X9.5 +10MM 5X114.3
18X11 +8MM 5X114.3



XT-006R

Specs:
18×9.5 +10mm 5×114.3
18×11 +8mm 5×114.3
... [Read More]
3 Replies | 216 Views
NissanParts.cc | 10% OFF Site Wide + Free Ground Shipping Over $150
Apr 23, 2014 - 11:48 AM - by RussellM
10% OFF SITE WIDE

+

FREE GROUND SHIPPING ON ORDERS OVER $150.00 COUPON CODE:

10OFFAPRIL

EXPIRES:

TBD

START SHOPPING:

... [Read More]
0 Replies | 60 Views
FRSport Deal of the Day: Megan Racing Stainless Steel Header Nissan Sentra 2.5L 02
Apr 22, 2014 - 1:06 PM - by FRSport.com


FRSport Deal of the Day: Megan Racing Header Nissan Sentra 02+ 2.5L<--click here

Megan racing headers are made with T-304... [Read More]
0 Replies | 67 Views
Enjuku Racing - Aeromotive Universal Fuel Pressure Regulators - ** ON SALE **
Apr 22, 2014 - 12:51 PM - by Enjuku Racing
Aeromotive Universal Fuel Pressure Regulators - ** ON SALE **
http://www.enjukuracing.com/products...Regulator.html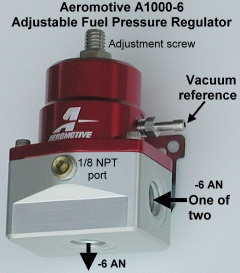 ... [Read More]
0 Replies | 93 Views
♛♛ Subaru EJ20 GC8 Front Clip ♛♛
Apr 22, 2014 - 9:00 AM - by SFL Autosports
Clips are complete.
Include everything from the two front doors forward.
Complete RHD Conversion, Complete Motor swap.
Share with all your friends!
... [Read More]
1 Reply | 211 Views
*NEW* Origin Lab Fenders +45mm/+55mm for S13/180sx/S14
Apr 21, 2014 - 3:49 PM - by jordaninnovations
Origin Lab has released their new +45mm/+55mm front and rear fenders. Jordan Innovations will be taking pre-orders through our website for the following 240sx applications...


S13 Silvia Front Toshi-shiki Dual Vented Front Fenders (+55mm)



... [Read More]
4 Replies | 484 Views
HKS S13/S14/S15 264* IN/EX Camshafts
Apr 21, 2014 - 3:39 PM - by frizzle
HKS Step 2 Intake/Exhaust SR20DET Camshafts S13/S14/S15
Upgraded valve springs are required for the step 2 cams. HKS also recommends the HKS head system 22010-AN002, but not required.

$530 shipped

0 Replies | 95 Views
Enjuku Racing - ISIS MBSE Type-E - ** S14 Exhausts in stock **
Apr 21, 2014 - 9:56 AM - by Enjuku Racing
ISIS MBSE Type-E - ** S14 Exhausts in stock **
http://www.enjukuracing.com/products...95%252d98.html
... [Read More]
0 Replies | 121 Views
Wiring Specialties R32 Skyline GTR RB26 Harnesses In Stock!!!!
Apr 21, 2014 - 9:42 AM - by wiring specialties
Now in stock and ready to ship are our R32 Skyline GTR RB26DETT engine harnesses! Each harness is a complete plug and play OEM replacement and includes brand new connectors, improved grounding, retains ALL OEM functions, and designed for a factory like installation. This is a must have for all the new R32 Skyline owners and prices start at $649 so get em before they're gone!!!


0 Replies | 80 Views
FRSport Deal of the Day: Defi Blue Racer Gauge - 52mm E.G.T.
Apr 21, 2014 - 8:31 AM - by FRSport.com


FRSport Deal of the Day: Defi Blue Racer Gauge - 52mm E.G.T.
... [Read More]
0 Replies | 63 Views
GP-Sports 3-Piece FRP Rear Valance Set (180SX) - $299 + Shipping
Apr 20, 2014 - 9:16 PM - by GTR-Garage


Genuine 3-piece rear valance set from GP-Sports for the Kouki (96.5~) 180SX. Featuring FRP construction this is a very high-quality set with excellent fitment and is designed to mount to the factory rear bumper. This set is used and in good condition with scratches and chips in the paint typical to parts that have been installed on a vehicle. Please refer to the... [Read More]
0 Replies | 179 Views
Golden Week Sale ~ D-Max Super Street ~ $749 ~ S13 and S14
Apr 19, 2014 - 8:59 PM - by GTR-Garage


To celebrate upcoming Golden Week we're running a special on the ever-popular D-Max Super Street coilovers. We have sold dozens of these with extremely positive feedback. They are priced nicely and won't scramble your brains on the street and can handle themselves on the track. They've become quite popular with the D1SL Regional driver's, many of who drive their cars to and from the track. This includes Kazuki... [Read More]
2 Replies | 527 Views
180sx Tail Light Center Garnish, Brand New!
Apr 19, 2014 - 8:52 AM - by UniqueAutoCreations
180sx Tail Light Center Garnish, Brand New!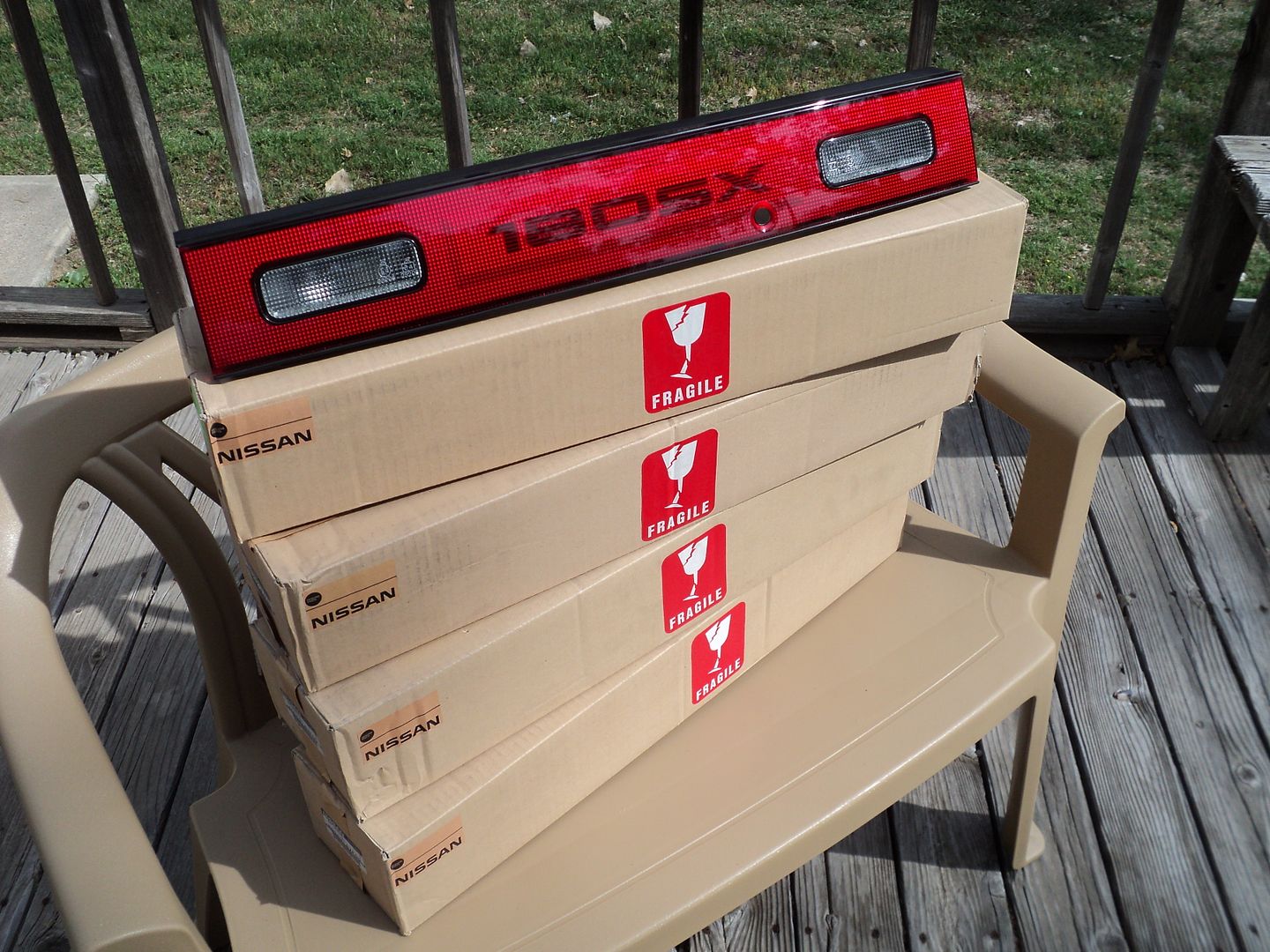 Like the title says we managed to get a few, brand new from Nissan, 180sx tail light center garnish panels. They are brand new in unopened boxes and bolt right in the US spec chassis without any modifications. These could... [Read More]
0 Replies | 192 Views
DorkiDori Kouki S-CHASSIS V2! Only $19.50 Shipped in the US & Canada!
Apr 18, 2014 - 6:41 PM - by dorkidori_s13



Please see the FAQ below...
• EARLY ORDERS SHIPPED ON 04-12-14!
• SECOND BATCH PRINTING MONDAY, APRIL 21ST!
• ALL ITEMS... [Read More]
4 Replies | 195 Views
*** VarrsToen Wheels - ES2, ES3, ES6 Pre-Order!!! - NEW COLORS - ETA May 12 ***
Apr 18, 2014 - 6:33 PM - by Sonic Motor
VARRSTOEN WHEELS - ES2, ES3, ES6 PRE-ORDER!!!
VARRSTOEN ES6
ES6 18x9.5 +35 5x100 73.1 FULL GLOSS BLACK W/ GOLD RIVETS

... [Read More]
2 Replies | 604 Views
FRSport Deal of the Day: SPEC Lightened Flywheel Nissan 240SX 89-98 KA24DE KA24E
Apr 18, 2014 - 2:54 PM - by FRSport.com


FRSport Deal of the Day: SPEC Lightened Flywheel Nissan 240SX 89-98 KA24DE
SPEC billet flywheels are manufactured and developed for specific driving... [Read More]
0 Replies | 117 Views
Enjuku Racing - Authorized Tomei Distributor
Apr 18, 2014 - 1:54 PM - by Enjuku Racing
If you didn't already know Enjuku Racing is an Authorized Tomei Distributor carrying their entire line of products!!
http://www.enjukuracing.com/brands/Tomei.html

... [Read More]
0 Replies | 106 Views
Enjuku Racing - ISIS KA24DE V2 Ceramic Coated Manifolds
Apr 18, 2014 - 1:51 PM - by Enjuku Racing
ISIS KA24DE V2 Ceramic Coated Bottom Mount Manifolds

http://www.enjukuracing.com/products...ic-Coated.html

... [Read More]
0 Replies | 155 Views
Godspeed Project
Apr 18, 2014 - 1:05 PM - by Fatboy Garage
First of all, thank you for all of your support!

We would like to announce from everyone here at Zilvia.net that we have decided to no longer produce any non-suspension related products. We will only specialize in suspension development such as coil-over systems, sway bars, control arms, camber kits and suspension related product. This decision became effective April 1st 2014.

With that being said
ALL turbos,... [Read More]
2 Replies | 373 Views
Shop the BIGGEST Sale of the Spring with FR Sport's Easter Sale Spectacular!
Apr 18, 2014 - 11:23 AM - by FRSport.com


The Easter bunny has struck again at FR Sport, giving you a great opportunity to save on our huge selection
of in stock parts! From April 18th through April 24th, big discounts of 5%, 10%, 15%, and up to 20% off most
in stock items will be available throughout our site during ... [Read More]
0 Replies | 150 Views
» Stats
Members: 148,203
Threads: 536,132
Posts: 5,425,715
Top Poster: Phlip (27,224)

Welcome to our newest member, nilbog
» Online Users: 2,119
604 members and 1,515 guests
0m3r, 1jz s14, 24096, 240addiction, 240KiiD, 240low, 240sxdriftin, 240sxmetal, 240sxracerb25, 240zach, 2J_Rob, 2slow2go, 2stepGoesPowPow, 2toneSilvia, 313lee, 350z spd, 3v1lk3n, 4-20sx, 4x4le, 89bucketsx, 92silvia240, 95 kouki, 96Turbo, A DUDE, acslater9, adrians_s13, aeneasc, AFKGuy, ahel13, ahmed finder, Aki180sx, alpha0male0, AlwaysSideways240, AMD 240, anarchyperf, andrew600, Anhell_ito, anti tyler, Apanda, apex, AristoPra, Artie, asantos91, atldude, atown 240, autotechmotoring, AWD260R, ayeyomayne, AZRB20, Backintoans13, badP4nda, Battle Cat, BavarianNitemare, bendrich, bfarroyo, bfellini, BigBearFoley, bigblack64, BipolarSloth, BJManies, bjohnson-ap1, blackrms13, blake1193, Blastedmax, Bleakley, blessedhellrider, bllabong89, bmxer882x, bobalini, bobthebuilder, boink, bombatape, BoostedAuto, bornslippy73, Boss_S14, Bpinoy730, bptuner, BRAIN_Z33, brandona240, Brenden54, brian2523, brian420sx, brn2slid, bryanfain, Bubba, bubbles210, Bullett, Bullitt_180sx, buntaMN, C. Anderson, CaliforniaMayhem, calundeen, CalZenki, CapiJr, Cartoon, caspatar, Caucasian, cbcm2435, cesar1tuner, chaosli, cheap_sticker05, CHOO40, Chris_518, chuki.s13.coupe., chuyi39, CityTireOnline.com, cloudstruck, cole shoes, Corbic, coupesallday!, cpl dozier, Crazy_fock, crunkride, csmerchant, ctsedan, curb bound, czapp, D-Minus, DA KAOS, danbarnett123, Dante00, darkthunder, datsr510, Dave361, davincent, dcuccs13coupe, DDonovan, deathdealer240, Def, delicious neo, Delucca19, derass, Devin240, DG's addiction, Digital240, dizzariot, DJPimpFlex, Djrepete, dkim1985, dluevanos01, dmad, DMC1, dmragecm, do it sideways, DoIt, Dolph_KYAS13, DomChan, DoriSha, doyle4281, dpacro, Drama, DreEzed, driftage240, Drift_86, Drift_FX, Driven08, dsc4130, dubL1eR, DViper0020, dynastyofmalice, d_nice, e1_griego, earaiden, eastcoaststeeze, easternrider, eddie89s13, Edgui12, ehp, EliteGTR, Ellusion, Emotum, encludemeout, enjoiandroid, Enjoibaker, epics13, EricDET, esman828, evad, EvilEgg13, ExtraGoodness, F1ashpoinT, FairladyRBZ, fashnootin, FDmuri, feist, feito, ferrariowner123, Fiero, Fireside, fityamaha, Flyin Hawaiian, foreverdark, foreverdeath, Fragzilla187, Frydways, FusionR240sx, fxtheloco, fyneyoungstunna, GabeS14, Gaelen, Gamma, Gar9854, gearhead290, ghoti, girv, GK1707, gmendoz7, Golden Arms, goldendrift, golf, Got Insulin?, GreenApple, GruGru, GT-ARR, GumbyS13, Gym & Drift, gzus9, Halfamazing, Ham25, hardtime21, Hector Sanchez, hobbs, holdupswolledup, htownsr510, HunsakerS14, I hate my honda, I<3Panda86, ibuki56, icedsole, Icy13, ihaveagtr, Ike, illtuck, illxs14, Ilya, imerse, Imojsimpsun, ino20, inopsey, InsTanCeZ, IntenSS, Irishs13, IronDave, iStayBroke, itmightbedon, Izento, jaaanrel, Jaescrub, JamesS14, JAP327, jarred3636, Jason Esi-T, Jason9011, Javi'sSR20DET, Javier13, jaymelz324, jazs14, jbretz, Jcoleman134, jcyr, jdmstar69, jdm_dsao, jdo180, JDS Performance, JerseyS14, JesusFreakDrifter, JetS500, Jfitzg38, jgolub82, jimmyboiism, JJ1042, jk26, jlw778, jmarules, joeapple8, jon.nicholls, jookybanana, jordaninnovations, jorge1190, jpbpoway, jpost, Jrai, jrarinas, jstyle180, jtmny1999, juanm203, Juantwo3, juicey, Ka-t in progress, Ka24Power, kaotekxe, karina_paws, Karstondh, kaspar, kday, keada714, KendallH, kernel, kev240sx90, kevinzhou, Kevin_GTS, KIL1873, Kingtal0n, kleenS14, Konster, kouki 71, kOuKi MoNsTaRr, kouki98, koukisilvia123, koukison, Kriskouki, kruked, KungFu, Kutzo, KWASx408, ladydrivens13, lady_180, lali323, Lethal240, lgsr20swap, living4surf, llDemonll, LMFC, LOADING..., Lompang, losmate, lscustoms, LuckyX2, lukeyg, Lux240, Macaronnie, marshallpre1, marvlrose, MaStA WaKa, Matej, MayhembB, MeanS14, mechanicalmoron, Meeekzz, meoww, mephammiddie, meteorite_flo, meyahtah1, mikehawkhertz, mikey_S13, MiSuNdErStOoD, mitcheyismyname, MK_951, moco, mofo84, Moncef, Mopar4Ever, MorganS13, motoxris, Mr.miyagi, Mr240boi, MR_GUTTI, MuseR, mynameismud, Myqueen14, M_Dubz, Nakioki, Nategreat923, NAVY-ET, NEdriftah, needsmospeed, Nerf, NeverFail, ng26, Nickys13, nilbog, nismo627, NismoPlsr, nismostate, nissan2787, nono917, NOOBdrifter, ny450, Odyvia, ohhdude, Oilcover, OiyItsC4ry, okoye, onevia drift, Orandaman, oscarsx, Outlaw13, overfedfish, panda_240, Papo240, Payableondeath6, PeaceOnesxWai, PedroJG, phil180sx, Phoenyxinferno, phoreal, phunc, PIN GIO 2, Pman47, pmergs, pogi_kep, porschekilla, prestodevil, PrimeDirective, ProjectPanda13, projekt_s13, PrStien, qoOp, quyenssn, R240s, R33E8, rallykid, RaNMaN, ravinaziankid, rb255, rb26detzenkiedition, Rb26kouki, RBPOWERED240, RB_240_420, RcktBny240, RedTopKA-T, Reeseworking, Reip, ReneRos92, rhdpickerI, RHD_G, RichardDUONG10, RichDaBear, RJROMAN, RN4URLife, RocketBUNNY, rocketgecko, roman21716, rotbrap, royalty4675, ruddyrid, Ruff Ryder 6, Rushin, Russ, rx7fd3, R_Rod_s13, s10drift, S13 ACE, s13 drifta, s13jkmover, s13love-green, S13nissan93, s13yaobling, S14Cuhh, S14Dom, s14piggy, s14red, s14sliding, s14sport, s4tween, sabSquishy, safari, SandmanST6, santosspl, satal95, sbc, SenorChavezz, sgkaffl, shanelach, SharkMan, sheepskin, shift_down, Shopety2012, shotcaller1681, shrobs187, sickstatus, SidewaysTaco, signals13, sikvic01, sil80d, sileighty..., Sill_ed180sx, silverstonemkiv, Silvia G, Silvia85, silvia910, silviamang, SilviaSteez92, simon240sx, sir_koller, SkyS13Walker, slapyomomma, sliderite, slidewayz240, slidin-s13, SlyFen, smoketherear, snake858, snofufu, Snowballcoupe, SOAZ, SofaKingFast, some-guy23, Sonic Motor, souljaseth33, Spec. R, specie, speed3guy, spoolin_s14, SpuGen, sr70510, srbenz, st280, starboarder2004, stpleb, StrawhatRR, streetracer8x, streetstyle, strttnr, struka, stunnaben, subiepunk, Surffer227, Swiffly_Swan, swisskid, sydwayzSil80, Tacami, tanman8181, tb13, TEALSQUEAL, techdeck261, the-rusty-240, the3SecondJerk, TheHeath, TheNightMan, TheRealSy90, the_strange, Thmotorsports, Thomasmyers, thurman548, ticklemeermuel, TMW, toinkee69, tonez, TonyCG_7799, Touge180, Tougegtr-33, tougekid, TougeLabs, tr1ni, Tracer11lb, trafikjamz1, Trap god, Trevorevans15, triforcesamurai, trooperwx, Tucked-Tippin, turbo-2ns, turbo11, TurboSE, turtle m3th, tu_bryan, Two40dude, Tyrone240, T_hardonnnn, UG-T, uhWuh, Ultra Optimus, unreal-, Vadim's13, venom2034, victme, Viggs, vJilly, VLM13, vvtisupra, wanabgts, WERDdabuilder, windingroad86, Wolf45, wolfpack, word sux, WTS3, wussmonster, xbl1nd, Xekh4, xiaphin, xrs_racer, XxS13xX, yaldizzle, Ying, yuvannr, z32+s13, Z32tt40r, zachvirus, zachwabbit, ZaK687, ZAKU, zaneithan, zane_wright, Zekkal, Zenki B, ZERTA RACING, zook79, [240sx]
Most users ever online was 4,558, 04-17-2013 at 10:09 PM.