Hey Guys,
This car caught my eye a few months ago so I decided to strip my 180sx and reshell it into this.
The shell is fully seam welded, undersealed and was never crashed. It has nearly new solid rear subframe aluminum bushes, solid steering bush and the steering rack has new poly bushes. The rear arches have been cut and welded and sealed.
The plans are to use the engine and running gear out of the 180sx in this, 5 stud conversion all round, and then just get her runnin right before I start gettin adjustable arms and stuf.
I'll get a few pics up when I can but these are the only pics I hav at the moment.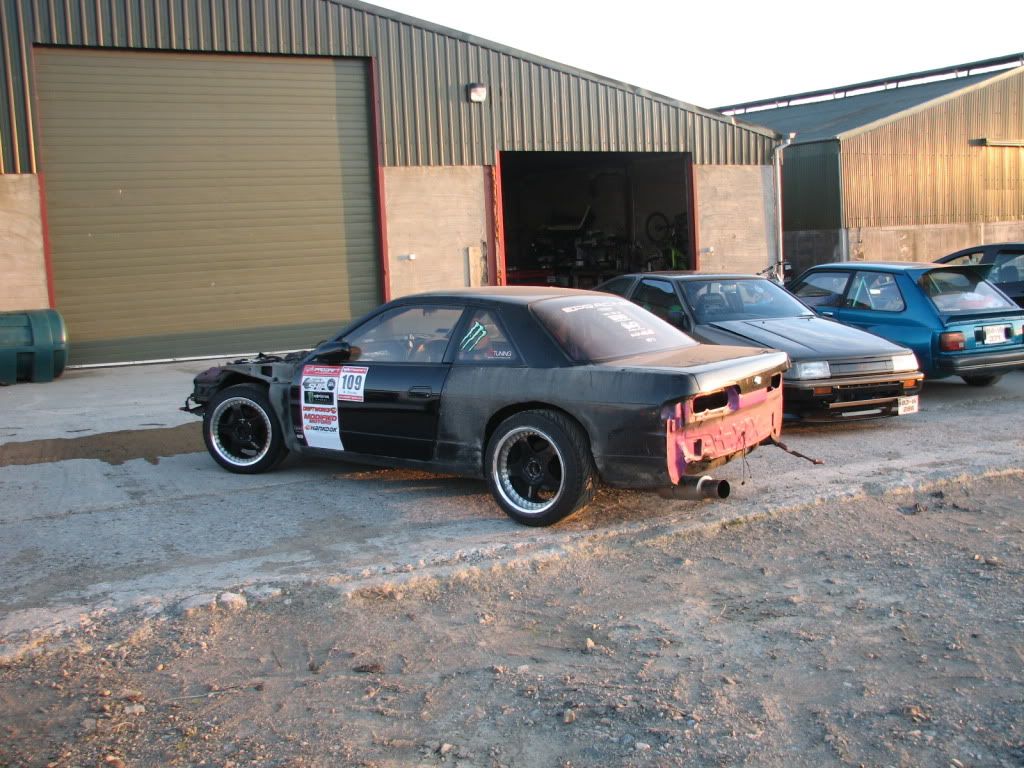 This is what the car looked like when i picked it up, at the moment it looks very sorry for itself
Here's some pics of how she is sitting at the moment.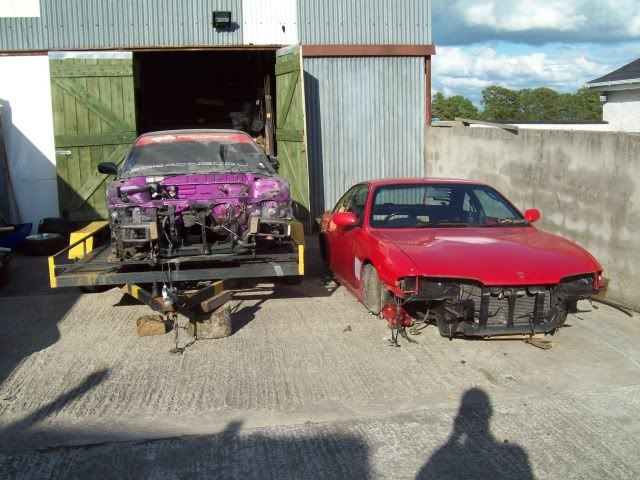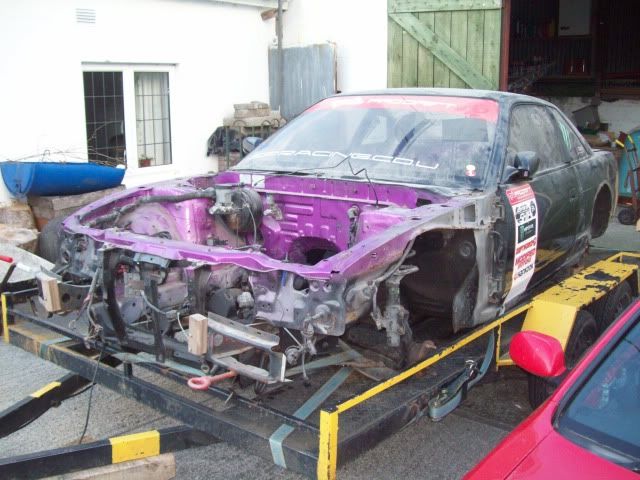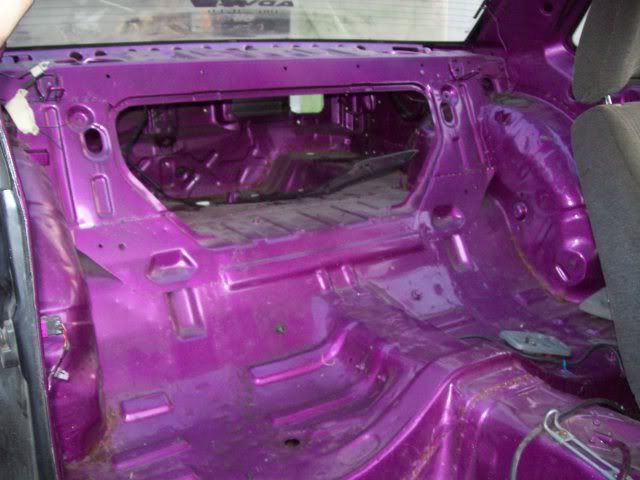 I havnt looked that closely but it doesnt look to have any fuel lines, im wondering should I firewall the boot and fit a fuel cell and add the braided lines??
As I already had 5 stud skyline rear hubs I wanted to get 5 stud for the front aswell (origionally I was going to stay 4 stud on the front)
So while I'm waiting to get front hubs I picked these up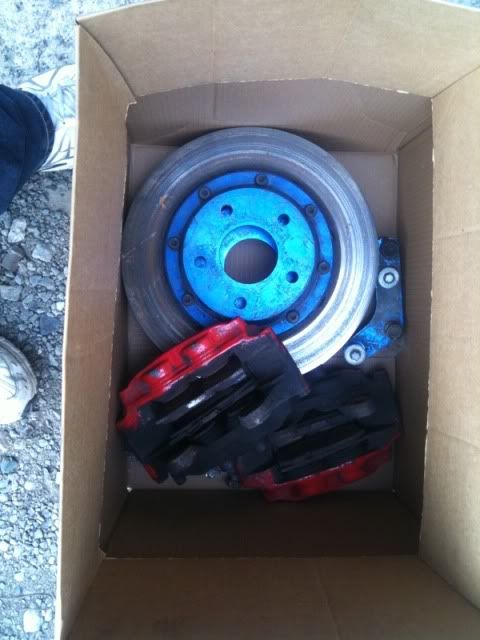 And I wanted a nice set of wheels so I bought the AVS wheels too
(for €100
)
Front 17x7j Rear 17x9.5j