Make:Nissan
Model:240sx
Year:1992
2 or 4 door:2dr hatchback
Miles:14x,xxx
Transmission:5 speed
Exterior color: maroon
Interior color: black
Location: Emmett/Boise
VIN #:N/a
Price:3,000obo
Contact Information: Email:
kevinkodonnell@gmail.com
, pm me, or call 208-365-8946 only text if you have an iPhone, otherwise i'll never receive the text.
Modifications:
-95' s14 ka24de,
-koyo radiator
-2 slim fans
-97' s14 transmission,
-stage 1 clutch,
-new clutch slave cylinder,
-stainless steel clutch line,
-z32 front brakes with stainless steel brake lines,
-5 lug,
-ksport coil overs,
-driver's side adjustable tension rod(passenger side broke so is now a stock one),
-rear adjustable upper control arms,
-rear adjustable toe arms,
-rear adjustable caster arms,
-rear subframe spacers,
-rear strut tower bar,
-welded diff,
-megan 3" exhaust,
-short shifter,
-driver's side s13 se seat,
-comes with s14 se wheels as drift spares-two good tires and two useless tires,
-mustang replica wheels-17x9.5 +20-rear tires are brand new 215/45/17 federal 595's and the fronts are 215/40/17 falken 502's with a little *positive* camber wear but are only a couple months old.
Additional Comments: I'm selling the car because I want to get into something toyota again, I may consider trades but probably not, I'm looking for a mx73 cressida or a 5 speed sc300. If you don't like my price then don't post. The car has been very reliable for me considering the abuse of the drift events. The car has done 4 events without trouble apart from the starter going out. The drift events are in twin falls so I drove it from emmett to twin (160 miles) then drifted all day then drove back. I really like the car and it is a blast to drift but I just can't get over not having a toyota again.
Trades: Like I said before, I'm looking to get into a toyota again. I am mainly looking for a 5 speed sc300 (obviously not a nice one), I don't have money to put on top but I'm willing to travel. I'm willing to trade for cars that aren't running or are blown but no shells. I have no preference on colors of exterior or interior.
As for another trade, I'm also looking for a mx73 cressida but would rather a sc300. If you have one with working a/c or the ability to have working a/c that is a fair trade let me know.
Things wrong with the car:
-ugly as hell
-only emissions it has is the catalytic convertor
-no radio or front speakers
-will come with stock steering wheel
-fender wiring harness is tucked waaaay up in the fender so the bottom of the fender has a weird "gap"
-one headlight doesn't go down
-The clutch starts to slip towards the end of hot drift days (I think its just getting hot, I was going to upgrade during the winter)
-it was an auto car so the backup lights don't work, the odometer doesn't work, the speedo doesn't work, etc. The miles on the car were 14x,xxx when it was 5 speed swapped and I have been the only one driving it since then. I have driven maybe 10-15k miles.
-cracked dash
-missing the ash tray
-idles at 600 when warm
Pro's:
-base model car(lighter, no spoiler, manual window/locks, etc)
-apart from some missing parts and the cracked dash the interior is clean and black
-body is mostly straight
-no rust
-most, if not all, modifications are new
Pictures: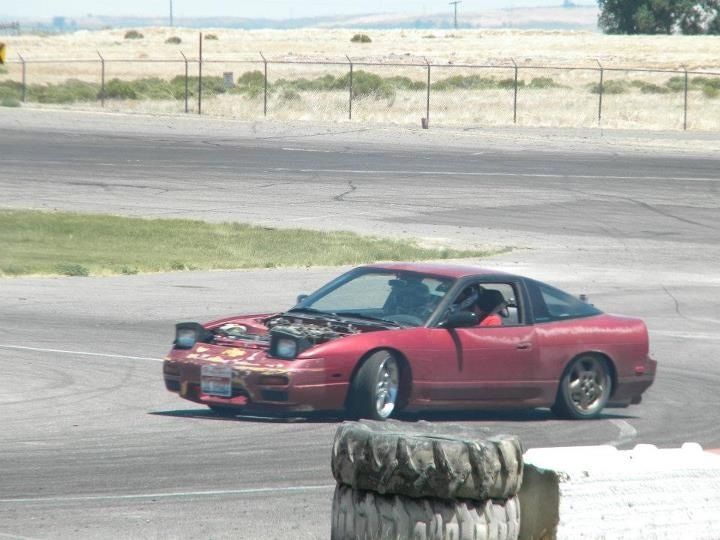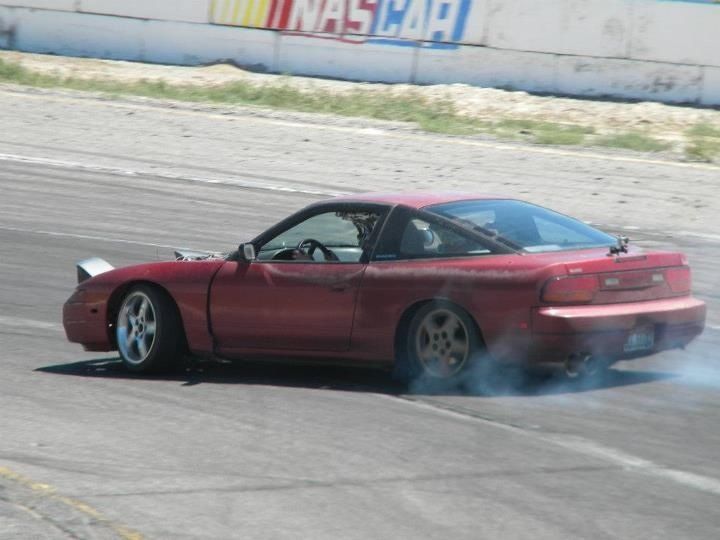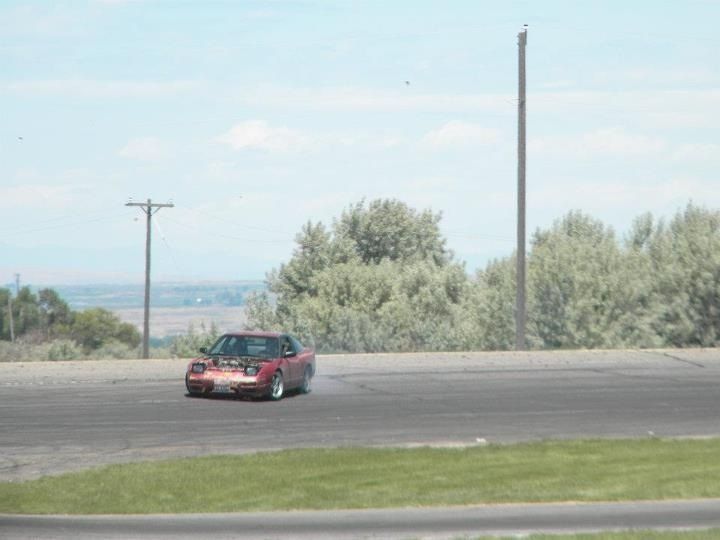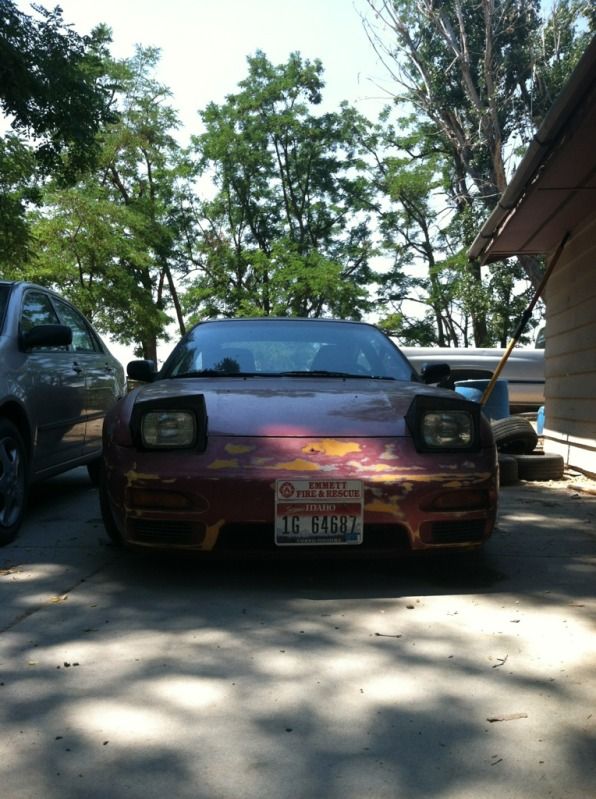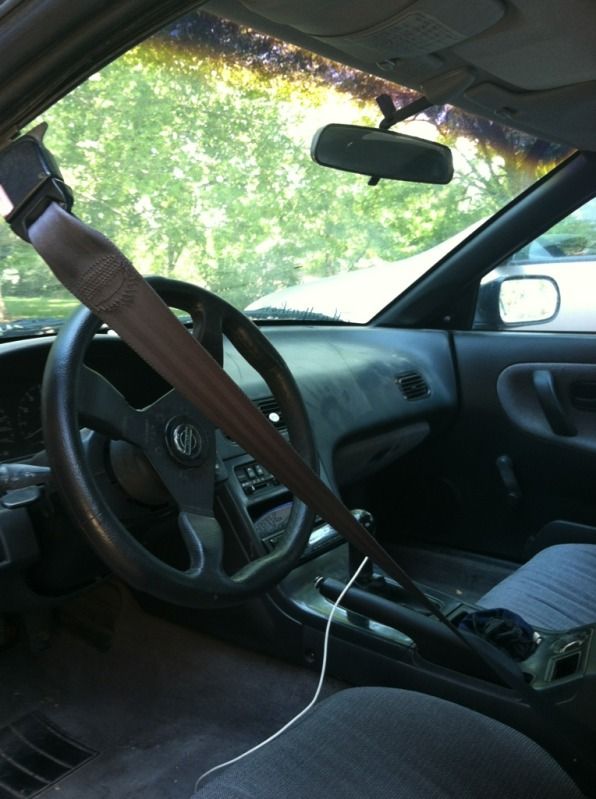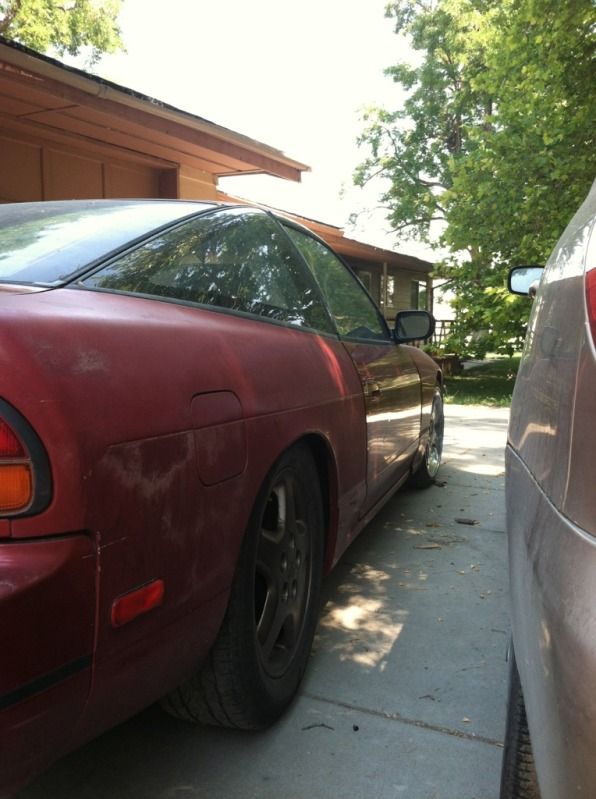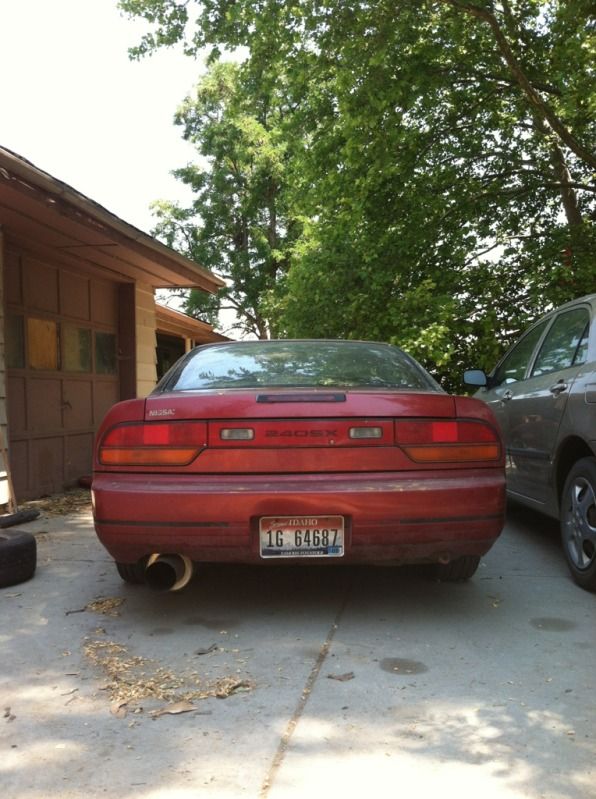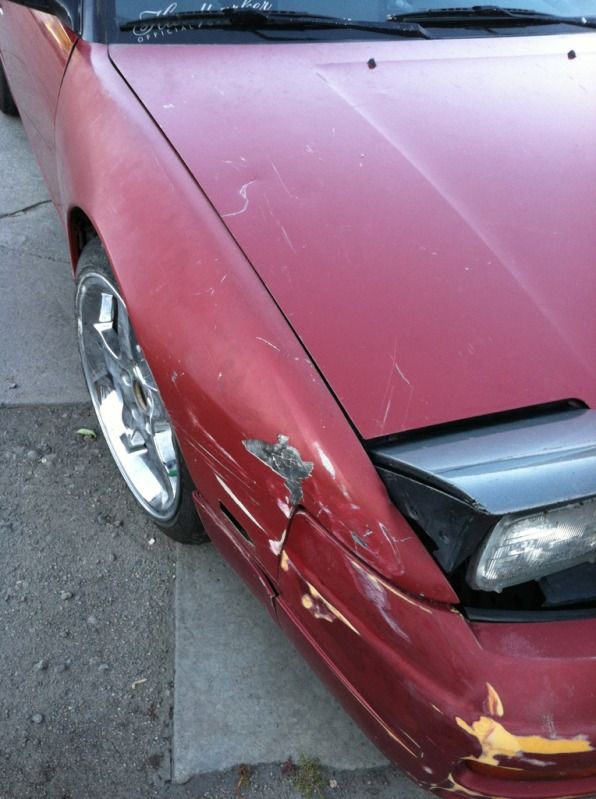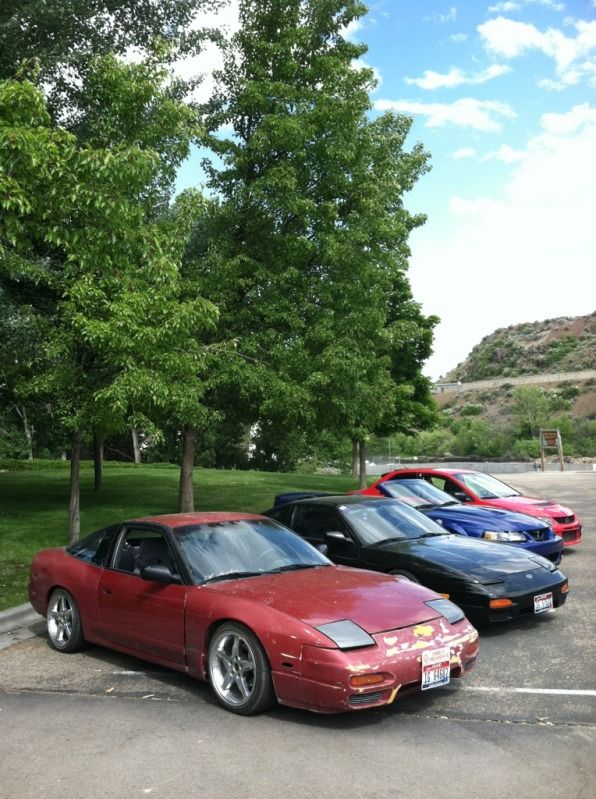 Videos:
Norma's ride along - YouTube