» Zilvia.net | The Original Nissan 240SX (Silvia) and Z (Fairlady) Car Community Forums
The Original Nissan 240SX (Silvia) and Z (Fairlady) Car Community Forums

Here you will find dedicated and knowledgeable Nissan Owners, Member Rides, Photo Galleries, Blogs, Technical Articles, Marketplace, Group Buys, Reviews, Installs, Drifting, and Links.

We are collaborative group dedicated to all S13, S14, S15, Z32, Z33, Z34 chassis sport cars, Nissan's greatest.
» Recent Threads
Title, Username, & Date
Replies
Views
Matic D for automatic...

2

27

"You're doing it wrong"...

6,804

621,571

while being less than...

0

8

said about the years...

0

8

Small Questions Thread...

18,692

685,828

The "Identify this"...

12,905

1,362,073

Yahoo Japan Auction...

1,797

166,783
» Advertise Specials
*** VORDOVEN Forme 9 and Forme 6 Wheels - Best Pricing - Wheels IN STOCK ***
Oct 03, 2015 - 12:49 PM - by Sonic Motor
VORDOVEN Forme 9 Wheels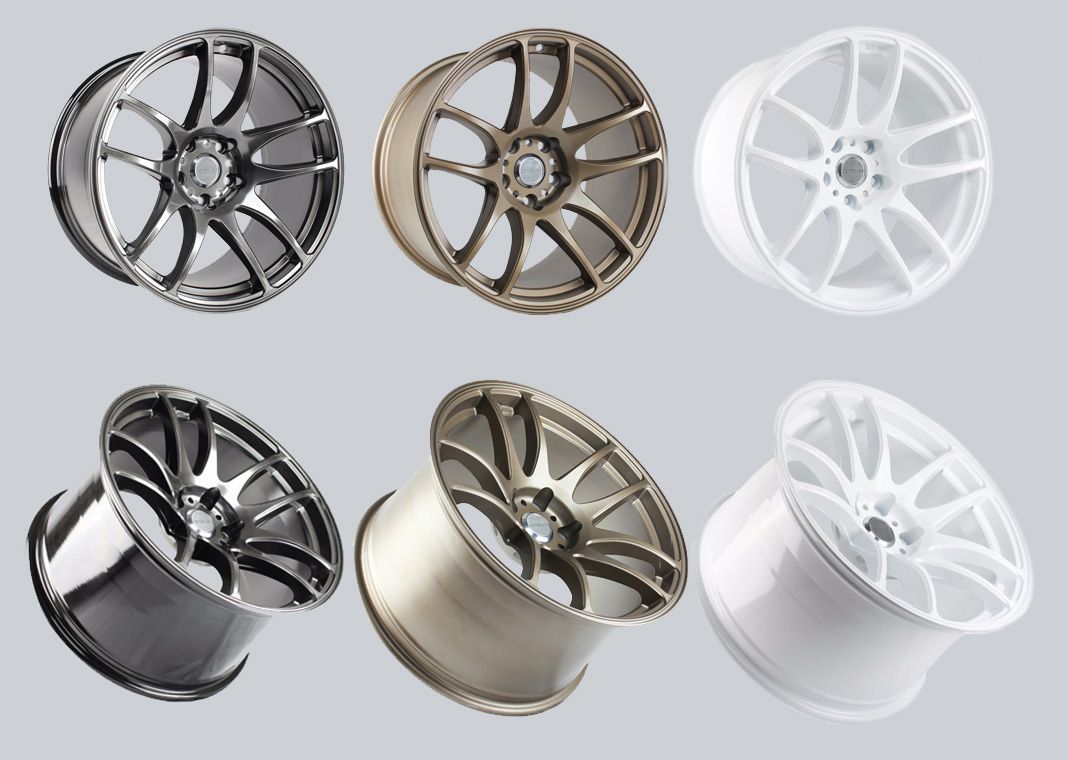 17"
FORME 9 17x9 +35 5x100 Hyper Black, Matte Bronze, Gloss White
FORME 9 17x9 +35 5x114.3 Hyper
... [Read More]
4 Replies | 340 Views
@@ BlowOut Specials on ALL Cosmis Racing Wheels! XT206 XT006 XT005 MRII MR7 S5R S1 @@
Oct 02, 2015 - 2:54 PM - by Xtreme Wheel Brokers
[Read More]
1 Reply | 208 Views
Enjuku Racing - ER Spec S13/S14 Roll Cages *$499.99*
Oct 02, 2015 - 8:29 AM - by Enjuku Racing
[Read More]
0 Replies | 264 Views
Origin Lab "Chunky Bai" style Ver.3 Hatch spoiler - Instock!
Oct 01, 2015 - 3:09 PM - by tougefactory
The new Origin Lab Ver.3 hatch wing is now available! You have seen it on Chunky Bai's 750hp 180SX in Japan. This spoiler is not for everyone, as it screams "look at me!" However throw on some naughty sticker on it and maybe no one will look at it!

Great fitment and quality.

Part # D147
MSRP $310

Hit me up or any Origin dealers in the US to purchase now.


... [Read More]
7 Replies | 341 Views
DMAX Catback Exhaust Now In Stock!!
Sep 30, 2015 - 10:36 AM - by FRSport.com
Hey Guys,

We have been resupplied with the the Dual Tip Straight Pipe and N1 Muffler DMAX Exhausts for S13 and S14

$480.00





$480.00
... [Read More]
0 Replies | 463 Views
RB25DET Pro Series Back In Stock!
Sep 30, 2015 - 9:18 AM - by wiring specialties
Back in stock and shipping!

RB25DET Pro Series wiring harness from Wiring Specialties are flying off the shelves again.....

Series 1 or Series 2, multiple ECU options including Haltech & AEM - available for many specific chassis' Plug-N-Play!

http://www.wiringspecialties.com/rb25det.html


... [Read More]
0 Replies | 97 Views
Enjuku Racing - Super Kevlar V Belt Set - S13 SR20DET by Power Enterprise
Sep 30, 2015 - 8:42 AM - by Enjuku Racing
[Read More]
1 Reply | 560 Views
Kouki 180SX Carbon Kevlar Garnish
Sep 29, 2015 - 11:06 AM - by Juan@Fontananissan
Fellow Zilvians,

we have the 180SX Carbon Kevlar Garnish now in stock & ready to ship! This is a perfect addition to the 180SX Tail Light kit. Stand out from the rest and get the little extra add on that adds much more Pop and rare factor to your 180SX Tail lights, only $124.99

... [Read More]
0 Replies | 176 Views
P2M Product Combination Package News Release
Sep 26, 2015 - 12:22 AM - by phase2
Hi Zilvians,

We are pleased to inform the beginning for our P2M Developed Products combination package by providing parts combination at a package deal pricing.

Rather than buying the items individually one at a time, the combination package combo will save you money by providing you the parts altogether at a reduced MSRP kit price:




... [Read More]
11 Replies | 700 Views
Rocket Bunny S14 V2 "Boss" Aero Kit Preorder Sale!
Sep 25, 2015 - 12:14 PM - by tougefactory
Full Rocket Bunny 240SX (S14) V2 "Boss" Conversion Aero Kit

**More pictures coming soon**


... [Read More]
26 Replies | 1,295 Views
Wiring Specialties - New Product Release - RB20DET Pro Series!
Sep 23, 2015 - 2:48 PM - by wiring specialties
They are finally here! The long awaited RB20DET Pro Series wiring harness from Wiring Specialties. These harnesses use all the same high quality design materials as our other Pro Series lines and also come with our industry exclusive startup guarantee!

Best of all, we have expanded our chassis specific applications to include the Nissan 240sx (S13/S14), Nissan 180sx, Nissan Silvia (S13/S14), Nissan 200sx S13, Nissan 300zx, Nissan Fairlady Z32, Datsun (all) and BMW E36. We have... [Read More]
3 Replies | 513 Views
Enjuku Racing will be closed 9/24-9/28
Sep 23, 2015 - 1:01 PM - by Enjuku Racing
0 Replies | 239 Views
[√] 9K Racing™ l▬ Gauges & Gauges & Gauges ▬l ( IN - STOCK )
Sep 23, 2015 - 11:59 AM - by mogli9000
AEM 6 IN 1 GAUGE-TYPE UEGO CONTROLLER (BOSCH 4.9 LSU SENSOR)
ITEM: AEM-E-30-4110
AEM Six-in-One Gauge-Type UEGO Controller: Air/Fuel Ratio or Lambda,

Included black and silver bezels, black and white AFR gauge faces and black Lambda gauge face allow you to personalize the look of your gauge!

... [Read More]
0 Replies | 348 Views
Enjuku Racing - ISIS Performance Colder Thermostat
Sep 23, 2015 - 9:19 AM - by Enjuku Racing
[Read More]
3 Replies | 984 Views
**WSRD Turbo Giveaway!**
Sep 22, 2015 - 3:02 PM - by PoorMans180SX


All you have to do is like our facebook page:

https://www.facebook.com/whalentuned?fref=ts

And share the post with the picture above in it. You're then entered into a chance to win a S300SXE super core!
0 Replies | 234 Views
Enjuku Racing - CP 82mm Stroker Piston Kit RB20DET -Clearance
Sep 22, 2015 - 12:40 PM - by Enjuku Racing
[Read More]
0 Replies | 249 Views
[√] 9K Racing™ l▬ GTX T28 Hybrid Garrett Turbo ▬l
Sep 21, 2015 - 9:25 PM - by mogli9000
Hybrid Garrett GTX2863 Turbine w/ T25 Flanged .64 Exhaust Housing





Move over Disco Potato users and upgrade to this Garrett GTX Turbo setup

- Barely used, pulled like a ***** prior to removal

- Welded internal wastegate flap to run external

- Dual Ball Bearing

- Professionally assembled

-

... [Read More]
2 Replies | 508 Views
[√] 9K Racing™ l▬ BC RACING COILOVERS ▬l Best F*@$ing Price Around
Sep 21, 2015 - 4:33 PM - by mogli9000
BC Racing : BR Type
Our BR model is perfect for street driving and occasional road course duty. With easily accessible adjustment knobs for fine tuning your compression/rebound and

... [Read More]
0 Replies | 550 Views
[√] 9K Racing™ l▬ 1JZ Greddy Timing Belts - In Stock ▬l
Sep 21, 2015 - 4:06 PM - by mogli9000
[Read More]
0 Replies | 280 Views
Enjuku Racing - BridgeMoto SFI Window Nets
Sep 21, 2015 - 3:25 PM - by Enjuku Racing
[Read More]
0 Replies | 247 Views
» Stats
Members: 171,545
Threads: 573,909
Posts: 5,728,642
Top Poster: Phlip (27,441)

Welcome to our newest member, menojeno
» Online Users: 1,065
372 members and 693 guests
11nathan11, 11wrxman, 180slider, 203coupe, 240dreaming, 240silviasx, 240sxnlr, 2muchboost, 330xi94, 3ternal, 5280VertDET, 864drift, 86kid, 90S13hatch_tony, 91whitecoupe, 92srsileighty, 95 maxima se, 95se, 95_S14, abe2branscome, abunai the drifter, acslater9, adamant2686, aheks97, Alej1330, alemuscmk, alexnumberone, AlmostMatai, ALTRNTV, ambitwheels, apex, arecinos, aubry588, AustinY, bb6lude953, Beerbaron, Biggamehit, Blacklines86, BlackZenkiS14, blackzrd, bluepiggy89, bobalini, bobthebuilder, boost infested, BoostedJay, bosozokujin, BossHogg, Boss_S14, Bowbasaur, breadballa, brn2slid, brndck, BrokenWhite240, Bubba, BuddyH, buku_points, Cake Is Dope, CalPolyKing, CamberWear, Cartoon, Cease_Super_Hicas, chancelton, chokudoriS13, ChopSuey89, chyea s13, Cisco357, civicej8, CleanAndLegit, Clutch-Kicks, Cold Sake, coolshirtrobert, Coup D E'Tat, CQ2996, CrimsonRockett, cured13, CxThugLife, D1champ, dablackgoku1234, Dalton Wild, datsun720, Dbruesch, Dcrprez, Demon_Z, deolio, dillyumpshous, djaff718, DJDANGER24, dluevanos01, DMiller, DomChan, DongleMcSpoogleheim, dr1ft32, Drama, drewr4411, drft1, DrftKingIII, Drftwrkz89, DriftChrisSC, drifter92, driftsucky, Driven08, Duceforty1017, dustero71, e1_griego, eddie89s13, EddyM3, ep3scott, erict90, evilpanamajack, eye-5, Fat_BoySil, feito, findmea240, fl240sxown, frankyboy49, GavGav, gawdzilla, gearhead290, geeitup, GL Chrillz, gobackwards, Gold Coast S14, Gold Zenki, gostrider, gtrinpa, gzus9, h6h0mekanik, hayaimoto, Heavyweight, Hoffman5982, hollerjeet, HowLow?, hscalixto, hstylez, hulkster_s13, husky, iHateMySilvia, iLagX, Initial Drift, isixphill, iWingless, I_hate_my_s13, JaeTea, Jamaica, Jason9011, jaxshawn, Jayday, jazz4890, jb_lorenzo, jdm-specs, JDMboy, Jdmwhip, jduke, Jibbberish, JJ1042, joe645733, JohanM, johann_240sx, Jordan_Inc, jorge1190, joster951, JrDarknes, JRex, jr_ss, juhd, jules winnfield, JustTouge, K0uki_M0nster, KA240SX808, kaidohms, Kaifd3s, kalel540, kam9311, KAT-PWR, kennn, khaleesi, kikcaffine, Kingtal0n, Kis4Kouki, Kneesan87, KnockOffBrand, KoG619, koukichval, Kriskouki, kruked, K_style, lalo167, Lazzygodd, lennex06, lenso, lgsr20swap, linuxbatm, lm7240, lost240soul, lownslow240sx, madman's240, Malgeagesep, MALUCH, marat, MaStA WaKa, mccoy240sx, memphis350z, meteorite_flo, mhubble91, michalcapar, Mitsubayati, Mofuhcka, momosan, mornigaln, Mr. white, mr.32, mr2austin, mr2turbo122, MrMarinakos, Munkichum, n240sx, namawon, natin, Nduggs, nfg_laboy, NguyenS13, Nicelyphe, nile13, nismo racer, nissan2787, Nissan2nr22, nobodylikesthetuna, nrcooled, NyStateOfMind, offjaa01, OLDSCHOOLRICER, omgRWDgoodness!, oridostyle, Oskirocket, ovithegod, p3t3y18, Pace, pacotaco345, panda_240, Phideaux, PhopsonNY, phunc, PotholeEnthusiast, ProjectPanda13, Project_RaceBreed, PW180SX, qt_240, QX8C, r3sistance, R@ddy, RalliartRsX, rbpwrd240, rdannyr, RedSockz, retrograde., RhinestoneChow, riboflavin, Rich77, RichardDUONG10, RickS14, RitzY33, royale, rspeedyr, Rust40SX, R_Rod_s13, S-Nation S13, s13 drifta, s13drift1jz, s13drob, s13poop, s13rhdhatch, s13ric, S13stockness, s13tofc3s, s1421, SaUcEy, scamry, scels240, schroeder, Sebastianjbaez, ShadowStorm, shaggyjake, shinhed, short_shift04, shotcaller1681, Sileighty_85, Silvia G, silvia910, SilviaHI, silviaks2nr, simplyfresh01, Slip&Sliden 240, Slippin'eight-nine, sloazz40, smartoss, Smitty64life, Smokey_Paz, Socal_sil80, Solo70510, solo_ryder, some-guy23, soryu, spk, Sr20KoukiS14, SRpetey, Statik_mac, STEEZxIT, steezzysteve, Stiveno, Stoil, str84rme2u, stratfordpride8, street240sx, Stroomer, StuckeyOG, SupaDoopa, super240sx7185, Supremacy, Swerve240, tacotacotaco, taeisbeast, Takami Hierro, TANSOCENCALDRIFTCULTURE, tgd89, that240sxguy, The High & Mighty, the3SecondJerk, theskidmasta, titopr06, TMA-1, TMW, TofuRobot, tom, tonez, Tonis56, TougeLabs, Touge_Monster, Trap god, Trolliphant, truckmtrS13, Tunin40, turbo2nr, TurboTiger, tuzzio, tvn_408, TwoChangs, TwoForDeh, Twosteptj, VAs13, vinnyjdm, WAH_KA24DET, wakdady, WanganNastyMachine, wawazat8402, WolfreignMotors, X9C, xaaronx, xclusive_s, xdrex, XgoldzenkiX, yfz460, yomisiu, yvang07, Z3R0D34TH, zeebrah, Zenki426, Zenkistyle, zombiewolf513, |TwIsTeD|
Most users ever online was 5,375, 05-21-2015 at 06:47 PM.